For buyers in Puget Sound's tight housing market, this year's holiday To Do list might look something like this:
Decorate the tree
Attend neighborhood Christmas party
Buy a house
Deliver presents to relatives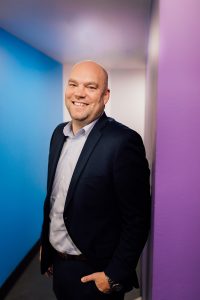 Yes, you read that correctly. In normal times, major transactions like purchasing a home would wait until the new year, but low inventory is driving demand even in December. "Typically, the winter months are a slower season for home purchase and sale, but now, people are continuing to search for houses in this very competitive market," says Casey Kilborn, Retail Banking Manager at Olympia Federal Savings (OlyFed). "We're seeing customers hunting for their next home between holiday parties and Zoom happy hours."
OlyFed is responding with a December Mortgage Special of $1,150 off the origination fee for new loans started between December 1 through December 31. It's part of the company's 115th-anniversary celebration and a way to acknowledge clients for their loyal support over the years, Kilborn explains. "It's our way of saying 'thank you' and giving back around the holidays," he shares. "If you're looking to get into a house, there can be some upfront expenses, and one way to reduce those costs is by using our December promotion."
Buyers have several loan options through OlyFed. The classic home loan offers up to 97% financing with just 3% down. For those needing larger amounts, the Jumbo Loan provides a higher mortgage at a competitive interest rate. The term "jumbo" applies to any loan too big to be acquired by Freddie Mac or Fannie Mae, the two government-sponsored enterprises (GSEs) that buy and sell bundled mortgage loans. In Washington State, the conforming loan limit for most counties (excepting King, Pierce and Snohomish) is $647,000.
Another option is the Purchase Remodel Program. With inventory so tight, the program allows buyers to find a home that meets some but not all of their qualifications – i.e., it's in a neighborhood they like but they want to add or redesign a room – and remodel it. OlyFed clients can borrow against the future value of the home rather than having to borrow twice, once at purchase and again for renovation costs.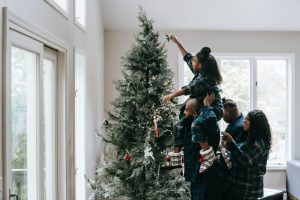 "You may find a home in a great area, but it might need a lot of work," says Kilborn. "We have an option for you to be able to buy the home and calculate in the work to do to make it exactly what you want. You can use that future value and make it part of your mortgage." Both the Jumbo Loan and the Purchase Remodel Loan can be very useful in today's market where prices continue to climb and it's more difficult to find a house you like in the area you want to live.
Doing business with OlyFed comes with other benefits, starting with the fact that all loans remain in-house and are never sold to a third party. "We are a portfolio lender, which means that we ensure local service for the life of your loan, so you know one of our knowledgeable and caring team members is here to help anytime you have questions. Even better our mutual mission means we also support the community you call home," Kilborn explains. "We're very committed to philanthropic giving and volunteerism."
That same spirit applies to mortgage fees. Regardless of credit score, everyone gets the same advertised rate, and clients aren't locked into the rate that was in effect when they applied. OlyFed holds the rate at application, but if a better number comes along, it will go into effect for their loan. Rate locks are often used to protect consumers from market fluctuations but can also prevent them from taking advantage of lower interest rates if those rates fall after the loan offer.
"You don't have to worry about a rate lock or getting in on a certain date to get the best price with OlyFed," says Kilborn. "If the rate decreases during the application period, we'll give you the lower rate for your mortgage."
The holidays are a time of giving, and with OlyFed's December Mortgage Special, buyers can give themselves a brand-new home if they're willing to interrupt their celebrations long enough to stay on top of the market. "We recognize that there is still a great opportunity to purchase right now," says Kilborn, "whether it's a home in a perfect area that you want to remodel or your dream house that have everything you desire."
Learn more by visiting the Olympia Federal Savings website.
Sponsored