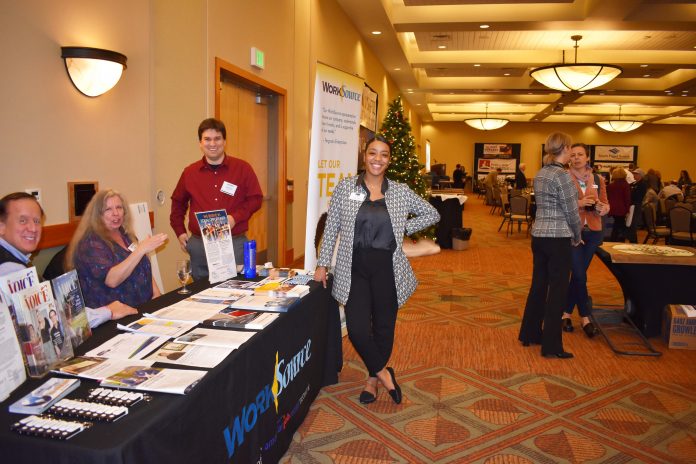 Innovation is a continuous cycle of creativity and opportunity.  Always a necessity for small business owners—after the challenges of the last year—innovation and adaptation have become paramount. Many organizations in our community and across the state strive to provide the tools and resources necessary to support innovative thinkers and entrepreneurs. The Thurston Economic Development Council (EDC) is one of these organizations, and through its Center for Business & Innovation in Lacey, provides the highest concentration of innovative business technical support under one roof in the State of Washington.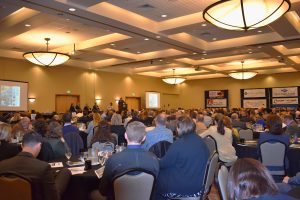 Once a year in December, the Thurston EDC also partners up with its fellow EDC's in Mason, Lewis, Grays Harbor and Pacific counties, to proudly present the Regional Economic Forecast & Innovation Expo. To be held this year on December 2 from 7:30 a.m. to 3:30 p.m. at the Great Wolf Lodge. This event, unlike any other held in the region, with exciting up-to-the-minute industry information shared, is also a great opportunity for local business owners, and regional leaders in government and education, to network and learn more about economic development in the area– including a forecast of what to expect in the future. Register now to save your spot today!
The expo will have a strong workforce development emphasis, with diversity, equity, and inclusion elements included in every program. The event will give attendees the chance to learn more about cutting-edge technology, products, and innovations and gain greater insight into the current economic landscape all across our five-county region. Because of this, "the event is really valuable to any and every kind of business and industry in the region, as well as elected officials and municipal staff who are interested in what the future holds," shares Aslan Meade, Thurston EDC director of strategic alliances.
This year, one of the themes of the conference is "Education as the Future of Economic Development." The breakout sessions focus a great deal on the intersection between regional college programming and top regional industry sectors, with students from participating colleges helping to inform the questions asked of the panelists.  Topics include Healthcare, Workforce Housing, Craft Brewing & Distilling, Natural Product Manufacturing, Destination Marketing, and Warehouse Distribution.  "This year's breakout sessions will continue the tradition of focusing on the major and emerging industry clusters of our five-county region, with a strong emphasis on workforce, DEI, and COVID adaptations and responses," Aslan explains. Breakouts will be presented in two sessions, with three choices available per session. "Once attendees register, they can select which breakouts they wish to attend through our online event platform," he says.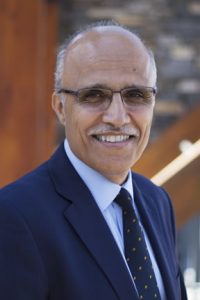 The keynote speaker for the expo this year is Dr. Ali Modarres, the Dean of the University of Washington Tacoma School of Urban Studies. He is well-known for his work and presentations on the future of communities, and understands how to build and create a resilient community and economy. "Dr Modarres was seen as an ideal keynote as this year's theme focuses on education as the future of economic development," says Aslan. His role at University of Washington and involvement in multiple governing and advisory boards has made his experience and knowledge wide-reaching and multi-faceted, which is essential in inspiring successful economic development.
In his speech, Dr. Modarres will be addressing strategies that can be incorporated by community leaders to support our economy after the negative impacts of COVID-19. He will also be discussing critical trends that leaders need to be aware of, as well as how education and innovation will spur a more resilient economy. "He specializes in forecasting and can also provide the added component of an economic forecast through a diversity, equity, and inclusion lens," Aslan says. "This is another important and timely theme for this year's event." With such a deep, diverse and well-rounded background, Dr. Modarres is a speaker you won't want to miss.
The Regional Economic Forecast & Innovation Expo would not be possible without such exceptional local sponsors. Special thanks to all of the following organizations for their continued support and investment in education and economic development: Platinum Sponsor Pacific Mountain Workforce Development Council; Presenting Sponsor:  South Puget Sound Community College; Speaker Sponsor Columbia Bank; Gold Sponsors Centralia College, Jensen Milner Cap City Law, Morningside, Port of Olympia, Choose Washington, SBDC, iFiBERONE KMAS and Impact Washington; Bronze Sponsor Intercity Transit, Mason General Hospital; Investor Sponsors Heritage Bank, South Puget Sound Community College, and South Sound Biz Magazine; and Regional Partners Greater Grays Harbor, Lewis County EDC, EDC of Mason County, and Pacific County EDC. For those interested in sponsoring the event or having a booth in the Innovation Expo Hall, please contact the Thurston EDC Event Manager Holly House at hhouse@thurstonedc.com.
The Regional Economic Forecast & Innovation Expo is the perfect opportunity to get a deep dive into the future of economic development region. Regardless of industry or area of expertise, anyone can benefit from the exceptional and thoughtful knowledge being presented at this year's event. Whether you choose to attend virtually or in-person, you will be sure to gain invaluable insight that can be applied in your own work and community. Don't miss out on this eye-opening and engaging event!
Sponsored