Do you want to give input to the City of Lacey about your experiences or observations on racism and inequity in the community? Then you are in luck. The City's new Commission on Equity is holding two Community Engagement Sessions; one on Monday, November 15 (5:30 p.m. – 7:30 p.m.) and the second one on Saturday, November 20 (2 p.m. – 4 p.m.). Community members can provide feedback in-person at the Lacey City Hall, online via Zoom, or through written comments.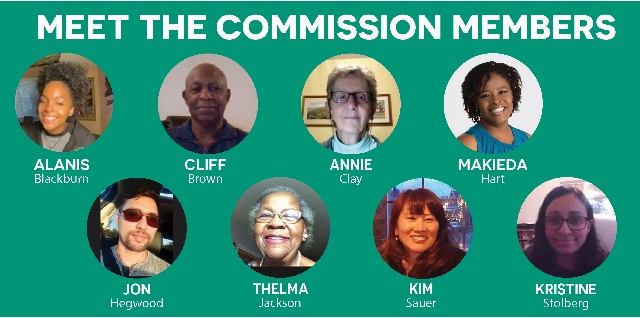 Commission Chair Thelma Jackson says the Commission's future development of a 2022 work plan and  a Diversity, Equity, and Inclusion Strategic Plan – which will identify short- and long-term goals –
prompted the sessions. "Being a new commission, we needed to know what the community's concerns and issues are as we develop our plan," she says. "As we move through our internal process, we want to know, what are their values, what are their concerns."
Commission Vice Chair Cliff Brown says he agrees. "It would be disingenuous for us to just move forward on what we think the issues are. We want to wait to hear from the community."
Many cities established equity commissions or task forces following the 2020 murder of George Floyd, a tragedy showing that racism and inequities continue to exist in the United States. These local advisory groups help guide cities in their efforts to reduce racism and inequities.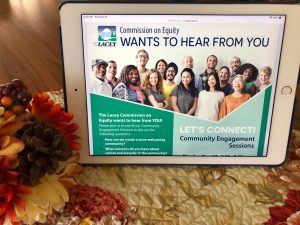 In January, the Lacey City Council established its Commission on Equity. The Commission's purpose is to identify and advance opportunities that will create a more welcoming community, continue critical conversations on race and equity, seek greater participation from underrepresented community members, and identify existing gaps and barriers that could prevent full participation in government and public policy. The Commission may create policy recommendations for the City Council, including providing data analysis and recommendations on addressing issues related to inclusivity, education, and equity in Lacey.
Jackson says the Commission is not presuming what the public input may be or what issues the Lacey community may voice during the engagement sessions. "We have open ears, open minds," she says. "We are not making any assumptions. Different people have different experiences in the community. We are reaching out to those traditionally marginalized communities, to those who are not always giving input."
Jackson says she really wants to hear from the public and encourages people to give their input. "I have lived here more than 50 years, so I know what my experiences are," she says. "But we have newcomers, old-timers, natives, English-speaking, non-English speaking. I'm anxious to know what their experiences are."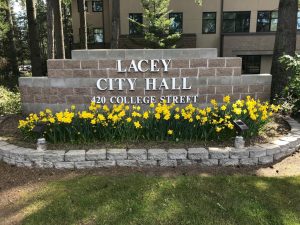 The Commission has been meeting this summer and fall to get up and running. Brown says each meeting provides time for public input during the public comment period. In addition, the Commission is now ready to seek more detailed public input as it sets a path forward. The Commission seeks specific community feedback on the following questions:
How can we create a more welcoming community?
What concerns do you have about racism and inequity in the community?
How can we increase participation from underrepresented community members?
What barriers have you seen or experienced in participating in decisions that impact the community?
Did you experience any barriers to your participation at the engagement sessions?
Would you be interested in having more dialogue with the Commission on Equity?
Lacey Assistant City Manager Shannon Kelley-Fong says the City recognizes the Commission is doing significant work. "This is an important part of the Commission's foundation moving forward and, that being said, we hope the greater community will provide extensive feedback," she says. Kelley-Fong adds that these two sessions are the first of more anticipated future community dialogues, including additional meetings, online participation, focus groups, etc. She says the format for upcoming sessions will take into consideration the input from the November sessions. "In the future, do we do more like this?" says Kelley-Fong. "This is a first step to help us determine where we go and, importantly, how we go about getting there. We'll also want to identify a way to evaluate efforts and make continuous improvements as part of this process moving forward."
Jackson agrees that the format of these first two engagement sessions is somewhat exploratory. In addition to providing information on race, equity, institutional racism, and other feedback, the two sessions will help the Commission determine what formats best fit the community, going forward. For example, Jackson says the commission scheduled one evening session (November 15) and one Saturday afternoon session (November 20). Both sessions are accessible in-person and remotely, to accommodate community member's diverse work and life schedules. And, if neither session is a good fit for someone who wants to participate, the Commission welcomes written comments that can be made at any time from now until December.
Details about the Zoom sessions are on the City's website. Social distancing and face coverings are required at the in-person sessions in the Lacey City Hall, 420 College St. SE. People who are unable to attend either session (November 15 or 20) can submit written comments online on the
Commission's webpage, or by email to COE@ci.lacey.wa.us.
More information about Lacey's Commission on Equity, including meeting agendas and minutes, is also available on the City's website.
Sponsored