Submitted by Mason Health
This summer, Mason Health welcomed three new providers to our health care teams. Danielle Blood, MD, joined Mason Health's Women's Health service line; Robert Cavaliere, DPM, became part of the Podiatry services team at Mason Clinic; and Ross Vogelgesang, MD, began to offer his pain management services to Mason Health patients.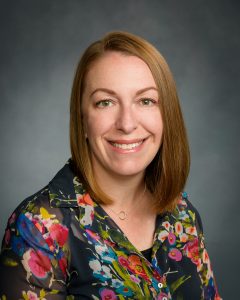 Dr. Blood practices obstetrics and gynecology at Mt. View Women's Health Clinic, with hospital privileges at Mason General Hospital. She joins Andrea Martin, MD, and Carey Martens, DO, as well as Carley Jacobs, PA-C, in providing Women's Health services to the community.
Dr. Blood has had a 20-year career in medicine, first in the nursing field. She grew up in Vancouver, WA, and obtained an associate degree in nursing shortly after high school. She attained her bachelor's degree in nursing from the University of Phoenix in 2009. She worked as a nurse in Arizona and Oregon while raising her family and going back to medical school to become a doctor.
"I was a working mom," she said. "It wasn't easy. It's not the easy way to do it, but you can do it … I have always had an interest in women's health, especially after my own experiences. I've been where the mom is in the bed. I know what it's like. In women's health, you can really follow a woman from beginning to end."
In 2013, Dr. Blood started medical school at St. George's University – School of Medicine in Grenada, which was quite an adventure for her family. Later, the family moved to Brooklyn for Dr. Blood's clinical rotations and then to Buffalo, New York, where she completed her residency. Now, she's excited to put down roots back in Washington.
"I'm not a big city girl," she said. "I want to live in a community and be a part of it … I really like the model that Mason Health employs, with Mason Clinic being right there with a lot of varied specialties."
When she's not working or studying, Dr. Blood is an avid reader and loves to do anything outdoors with her family, such as kayaking and hiking. She has three sons (17, 14 and 11) and one daughter (9) with her husband, Kevin.
Dr. Cavaliere, DPM, joins his residency colleague Dr. Matt Woods, DPM, in the Podiatry service line at Mason Clinic.
Dr. Cavaliere grew up in Long Island, New York, and was a math major at Farmingdale State College. He decided to go into podiatry after shadowing his uncle, Raymond Cavaliere, who was a podiatrist.
In 2014, Dr. Cavaliere began podiatry school at Temple University School of Podiatric Medicine in Philadelphia. After four years, he began his three-year residency at Highlands/Presbyterian St. Luke's Medical Center in Denver, where he met fellow resident Dr. Woods. Woods finished residency in 2019 and joined Mason Health's team later that summer.
In residency, Dr. Cavaliere saw a high surgical volume in a diverse array of cases, from toenail procedures to total ankle arthroscopy. Many of his cases revolved around trauma, such as ankle fractures, but others came from long-standing deformities.
"Many of our patients came to us with pain," Dr. Cavaliere reflected. "It doesn't really matter what the case is, whether large or small, as long as the patient comes out without pain, it's rewarding. We focused on reconstructive surgery and deformity corrections."
When it came time to look for work after residency, he and his wife, Rachel, knew they wanted to move to Washington. Reaching out to Dr. Woods, Dr. Cavaliere had no idea that there would be an open position at Mason Health.
"I got really lucky," he said. "We're very excited. Washington reminds us of Colorado; it's outdoorsy and there are lots of recreational activities. The atmosphere at Mason Health was great from the second I walked into the door. There was an immediate comfort."
The Cavalieres married in September of 2020 in the Colorado mountains, after three attempts to get married in 2020 fell through due to COVID-19 and wildfire complications. They enjoy kayaking and hiking with their Cavalier King Charles Spaniel, Charlie.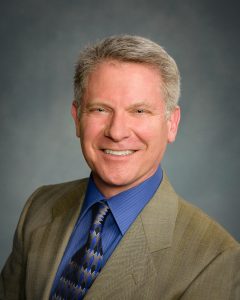 Dr. Vogelgesang offers pain management services at Mason Clinic, with hospital privileges at Mason General Hospital. He works closely with several health care teams at Mason Health, such as Physical Therapy, Podiatry and Orthopedics.
Dr. Vogelgesang grew up in San Antonio, Texas, as the fourth of six children. He studied at the University of Texas at Austin, graduating
with a Bachelor of Science degree in Zoology and a Bachelor of Arts Plan II Honors Liberal Arts degree. After considering a career in dentistry, he decided to go to medical school at the University of Texas in San Antonio. He completed an internship in internal medicine at the University of Tennessee and then a residency in anesthesiology at Oregon Health Science University.
Dr. Vogelgesang worked as a staff anesthesiologist before becoming interested in pain management. He started his own pain management clinic in 2003, all while working for numerous hospital systems in the Puget Sound, furthering his education and skills surrounding pain management, and serving on multiple committees on topics such as chronic pain, pharmacy and therapeutics, cancer and trauma.
"We're living longer, and every diagnosis has a different treatment plan," he said. "What worked for your neighbor might not work for you. It's about finding the combination of things that might work for you."
Dr. Vogelgesang works with patients at Mason Clinic on finding the right balance of medicines to manage pain, and is in the operating room at Mason General Hospital once a month for pain-blocking procedures. He holds faculty positions with international device companies and is specially trained for multiple types of pain therapies. He is a strong patient advocate. When not working, Dr. Vogelgesang enjoys horse camping, boating, skiing and family outings with his four sons.
Read more about Dr. Blood and Dr. Cavaliere in the August 2021 issue of SCOPE magazine. Look for Dr. Vogelgesang's full profile in the fall issue of SCOPE.
To book an appointment with Dr. Blood, call Mt. View Women's Health at 360.426.0955. Call Mason Clinic at 360.426.2653 to book an appointment with Dr. Cavaliere. If you would like an appointment with Dr. Vogelgesang, speak with your primary care provider to obtain a referral.
Mason Health, Public Hospital District No. 1 of Mason County, is certified by Det Norske Veritas (DNV) and is a licensed and accredited acute care hospital with a level four emergency trauma designation. There are more than 100 physicians on staff in 19 specialties. For more information or to find a health care provider, visit the Mason Health website.