Teachers are some of the most influential people in our community. Their impact on our youth helps shape their future, and we are fortunate to have people that dedicate their lives to helping children achieve their full potential. Olympia Hansen Elementary Teacher Kelly Poff Wesley has found her true passion in teaching children through an alternative program that emphasizes hands-on learning experiences.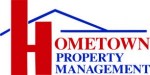 As a child, Kelly struggled academically with math and reading. One of the first teachers that made an impact on her was her fourth-grade teacher Mr. Wilson. "I am dyslexic but didn't know it at the time," she recalls. "He recognized I had artistic skills and found other ways to show that I was smart." It was in this class she realized that learning and intelligence did not have to always be about academics. This compassionate teacher encouraged her to pursue her artistic talents and supported her as she worked toward improving academically. "I feel like if he wasn't there telling me it was okay, I would have been really discouraged in school," Kelly says.
After graduating high school, Kelly attended the Evergreen State College and earned her Bachelor's in Art History. She started working in a daycare because she was interested in having a job where she could create a fun environment for kids. She originally worked as a volunteer and then moved into a preschool position. "It just fell into my lap," she says. "People were telling me to become a teacher, and then one day I decided it was the right career path for me." Kelly returned to Evergreen to pursue their Master in Teaching program and earned her degree in 2015. She had the opportunity to do student teaching at Lincoln Options Elementary, and found that this style of teaching really spoke to her.
Kelly spent the first years of her teaching career in a traditional classroom setting in Puyallup. She found that she really missed teaching through hands-on education, and wanted to be closer to home. The now-retired principal at Hansen Elementary in Olympia had learned about her background with Lincoln Options and extended an offer for her to work as a fourth and fifth-grade teacher in their Hansen Alternative Program (HAP). This program encompasses hands-on learning with art, science and math. "In my particular classroom, we do a lot of project-based learning," Kelly shares. "I put a high emphasis on nature and sustainability, so we do a lot of gardening work."
Kelly loves to help her students connect more with the world around her. With HAP, she has the chance to organize field trips, including overnight camping trips. Last year, they visited the Olympic Peninsula where they took hikes led by park rangers and stayed 2 nights in cabins. "It was all-expense paid for thanks to the fundraising we did beforehand," says Kelly. "We put on a talent show for the school in order to generate money for this type of field trip." Kelly has taught her students how to work together to achieve their goals, and have lots of fun along the way.
One of Kelly's favorite parts about her classroom is that it is its own little community. Because she teaches both fourth and fifth-grade, she has the unique opportunity to work with her students for 2 years instead of just 1 year. "I am able to build a relationship and really connect with them," she says, "It feels like a family and is a really joyful place to be." Teaching virtually the last year was a challenge because everyone was separated from each other, though they all worked hard to make the best of it. "I really can't wait to get back in the classroom again," she says. "However, the pandemic has really taught me to slow down and appreciate family time more."
Kelly is happily married and recently celebrated her 10-year anniversary with her husband Ian. Together they have a 4-year old son Fox and 2-year old daughter named Fern, and recently welcomed their third child, a girl named Fawn, into the world in August. Throughout the pandemic she was able to spend more time with her family and care for herself during her pregnancy, which was a huge silver lining in a difficult time. "We are a pretty relaxed family and love being together," she says.
Ian and Kelly also recently started a small business called Mintyfizz Puzzles where they make and produce puzzles. As an expert and long-life puzzler, Kelly has loved being able to design their very own puzzles using her very own colorful, abstract art. They have 2 puzzles out so far and are currently working on 2 more designs. They hope to someday grow the business and feature other artists in their puzzles. "Right now, I just do it for the joy of puzzles," Kelly says. "It is fun to see people around the country enjoy them so much."
Kelly has found great passions in her life, from puzzles to family to teaching. She truly enjoys seeing people enjoy her work, and is grateful to have so many opportunities to bring joy to others through her creativity. We are lucky to have her as a teacher in our community. If you know a teacher, be sure to thank them for their service!