Submitted by Olympia Federal Savings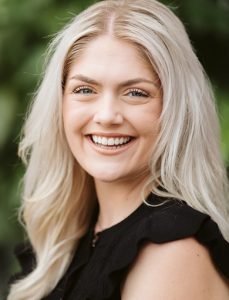 Olympia Federal Savings is proud to announce Lauren Ingersoll, Training Coordinator with the Human Resources Department, as Employee of the Quarter.
Ingersoll, is a steady presence of support and assistance to a variety of departments. She assisted the Loan Team with system maintenance, the Digital Team with the launch of the bank's new online banking system, worked tirelessly to convert trainings to virtual formats, and she even completed research about adult learning principles and training design to help improve OlyFed's professional development course offerings.
In addition, this year Ingersoll stepped up to help with the implementation with a new consumer loan system and assisted as a backed up to cover Customer Service Representative training. Ingersoll has done everything she could to help support every member of the OlyFed team throughout the pandemic.
"Lauren is extraordinarily hard working and upbeat, and is someone you will find always encouraging others and volunteering to help a coworker or project team that needs extra support," Lori Drummond, President & CEO said. "Lauren is a fantastic example of our values in action, always thinking about others and willing to help anyone in the Association who needs it. OlyFed is so lucky to have Lauren as a part of our team!"