At some restaurants, servers are just servers. They take your order, bring your food and—given the extremely high level of turnover in the industry—may or may not be there the next time you visit. But at Mayan Mexican Restaurant on Yelm Highway, servers and patrons are more like old friends.
Some of the staff have been working there for decades, and several of the regular customers come in every day for their favorite meal. "One of the most common things I hear is certain customers asking for a specific server," says owner Jose Sanchez. "They have developed relationships with each other. I've also seen servers give and receive birthday and Christmas gifts."
The Yelm Highway restaurant is one of three the Sanchez family owns. The others are on Pacific Avenue and Marvin Road, both in Lacey. This location differs from the other two in one key respect. "It's in a neighborhood," Sanchez points out. "We have some of the same customers who have been coming in at 11 a.m. every single day for years. That is the bread and butter of the restaurant."
When Sanchez started the Yelm Highway branch in the early 2000s, the area was not what it is today. The Briggs YMCA was not yet built and the 137-acre Briggs Village Planned Community didn't exist. Indian Summer Golf & Country Club had a restaurant on its campus, but otherwise, only Farrelli's Pizza & Pool Co. served food. In the years that followed, the population grew rapidly and so did the services needed to meet the resulting demand.
As in his other two locations, Sanchez set out to intentionally create a warm and welcoming environment that would transport guests south of the border, at least in their minds. "When you walk in, you'll hear music that I grew up with. It reminds me of Mexico," he explains. "Whenever we remodel our units, I always look for a way to make people feel that they are sitting in a very nice house up in the mountains in Mexico. The colors, the decorations and the music are to make everyone feel comfortable. Then comes the customer service."
When it comes to clients, Sanchez's philosophy is simple: he and his staff are there to serve. "That's the culture we have," he says. "You're not doing me a favor by coming in. I'm here to serve you. I think if we all had that attitude about what we do, not just in the restaurant industry but in general, things would be better."
Andy Cook, a restaurant consultant with Harborstone Foods, says that ethos sets Sanchez and his restaurants apart. "There's a difference between service and hospitality," he notes. "Hospitality is going above and beyond to give people an experience. Jose and his staff put more emphasis on that experience."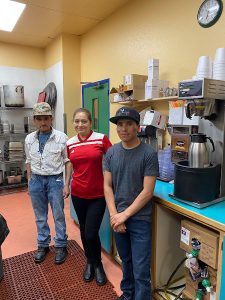 By the time the COVID-19 pandemic struck in March 2020, the Sanchez family had already weathered the recession of 2008 and the usual economic challenges of running a chain of restaurants. This time was different. "I have never experienced anything like it," says Sanchez. "Usually, if I have my savings, I can put up with the stress for one year and it's not that bad. But March was something else."
With no end in sight and no ability to open any of his restaurant locations, Sanchez contacted his staff and let them know that if they wanted to work, he would find a way to make that happen. Instead of serving food, employees answered phones and fielded nearly $3000 per day in take-out orders. The entire team was able to stay employed and earning throughout the pandemic, a testament to the Sanchez family's commitment to their people.
That achievement, at a time when millions of employees are leaving the industry every month, speaks volumes. It may also point to the direction restaurant owners will need to go in the future if they want to be sustainable. Working conditions matter more now than ever and anyone who, like the Sanchez family, is committed to creating an exceptional work environment will be light years ahead of their competitors.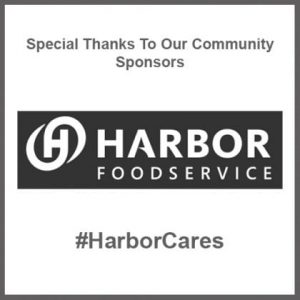 "They impress me as people who are really in touch with their values," says Cook. "It's all about family, community and heritage. You can see those values expressed through how they treat their staff and customers."
Learn more by visiting the Mayan Mexican Restaurant website or visiting in person.
Mayan Mexican Restaurant
4820 Yelm Highway SE, Lacey
Call 360.459.0818 or order online
Sponsored