Submitted by Gateway Rotary
Elton/Joel, the tribute band to Elton John and Billy Joel, will be featured at the 9th Annual Brats, Brews & Bands Festival (BBB) in Lacey on September 11, 2021.
Whether it's playing hits like "Rocketman," "Tiny Dancer" or "Bennie & The Jets," Elton/Joel has the vocals and music ability to bring Elton John to life at the BBB. Coupled with the amazing piano style of Billy Joel, Elton/Joel presents a cadre of "Uptown Girl," "You May Be Right," and "Movin' Out."
Expect this event for adults 21 and over to sell out. Tickets are $25 in advance with 5 drink tastes, and $30 at the door. From 2017 to 2019, the BBB doubled in attendance annually from 800 to over 3,200 attendees. Buying tickets in advance guarantees you through the door, especially with COVID-19 crowd restrictions.
The Brats Brews, & Bands Festival is a one-day, 100% volunteer-operated event for those 21-years-old and over. Hosted by the largest rotary membership in the area, Gateway Rotary, the event raises thousands of dollars annually for local children's charities in the area. Rotary International has over 1 million members, and has been helping provide humanitarian service and advancing goodwill globally as a non-political, non-religious organization since 1905.
"Each year, Gateway Rotary Club awards nearly $20,000 in grants to local nonprofits. A few of the recipients from the last grant cycle include Boys & Girls Clubs of Thurston County, Big Brothers Big Sisters of Southwest Washington and others," says Nathan Peters, Gateway vice president & BBB chair.
It features over 50 types of craft beers, ciders and Washington wines, and a lot of great food, including brats and tacos. It is the end of the summer party before we head into the fall.
"Everyone has been talking about BBB even before January. 'Are we having it?'" shares Janine Ezzell, Gateway president. "'How big is it going to be?' We didn't have some of those answers at first. Now we do. This year the footprint has been doubled to let folks really spread out and be comfortable and have room."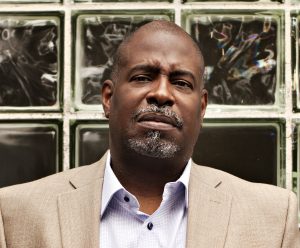 Gateway Rotary Member Spotlight
Meet Malcolm Waters. Malcolm is an active club volunteer with the Gateway Rotary Club of Thurston County. Malcolm joined the Gateway club in August 2020 and is always available to help with service projects. Malcolm is often joined by members of his immediate family at important club projects like the Lacey Food Bank. Malcolm consistently demonstrates the Rotary motto of "Service Above Self." Our community is made better through Malcolm's actions.  Thank you, Malcolm!
What We Do In The Community: We Are Gateway
Our fundraising from the Brats, Brews, & Bands Festival creates impact in our community. For several years, Gateway Rotarian has packed out the building of All Kids Win, stuffing and assembling bags of food to feed local children who are homeless or at risk of homelessness in order to fight food insecurity. Gateway has often had over 50% of its membership, along with family members, show up on Saturday mornings to set "stuffing records" of over 800-900 bags in less than 45 minutes.
Founded in 2011, Gateway Rotary meets in an Irish Pub (O'Blarney's) every Wednesday at 7 a.m. with a membership of 114 and growing. We provide a high-energy experience to those who want to help their community, roll up their sleeves and engage in a setting that welcomes a great group of active people in our area.