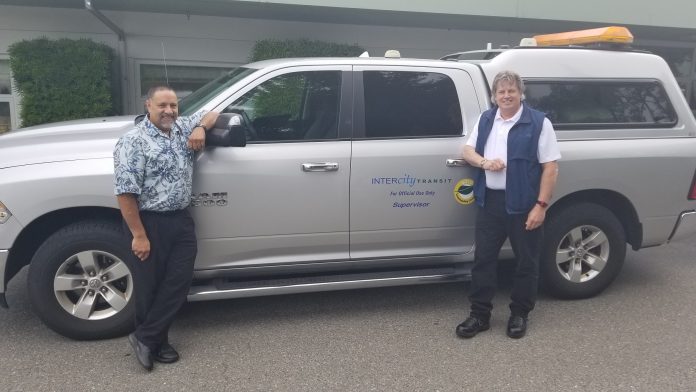 It's been said we spend one-third of our lives at work. But the last year has wreaked havoc on both the job market and many personal finances. If you're looking for a first, new or forever job or just need help with transportation to and from your current position or job training opportunity, call Intercity Transit's Village Vans program.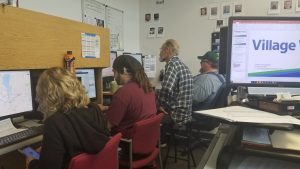 Village Vans supervisor Zach Heinemeyer explains that their service is available to any low-income resident of Olympia, Lacey or Tumwater who needs help with employment-related transportation. "Our passengers receive free transportation to employment-related locations," says Heinemeyer. "This includes schools like SPSCC and Saint Martin's, work support agencies (DSHS or Pacific Mountain Workforce Development Council), job interviews and jobs. This allows individuals with transportation barriers to receive the assistance they need to acquire and maintain a career."
But holding down a job takes more than just the hours scheduled at work. For many families, it also means juggling trips to school and to the babysitter. "We also help with childcare or daycare drop offs or pickups when in conjunction with an employment-related ride," says Heinemeyer. "Our vans are equipped with child car seats for all age ranges to make sure we can accommodate any childcare trip."
Village Vans service is available Monday through Friday between 7:30 a.m. and 5:30 p.m. To schedule a ride—up to 15 days in advance—simply call the 24-hour message line at 360-705-5840. And because life is unpredictable, last-minute rides are sometimes available…simply call and ask. With a dedicated team of Intercity Transit employees, they'll do their best to get you where you need to be.
Village Vans Driver Training and Job Skills Program
Looking for a new career but not sure where to start? Consider volunteering for an internship with the Village Vans Driver Training and Job Skills Program. Enrollees receive on-the-job driver training, learn communication and computer skills, practice resume and cover letter writing, and participate in mock interviews. And program participants have found employment based on their experience in the internship program, many of those with Intercity Transit.
There are no income requirements for program participants. To be eligible for the program, applicants must have a current driver's license and at least five years driving experience in the US with a record that meets IT's safety guidelines.
"Our Village Vans interns are trained and become drivers for the program, in return we help create resumes, cover letters and help fill out job applications," explains Heinemeyer. "We also offer them the opportunity to mock interview, job shadow and conduct informative interviews with IT staff. Our interns have found that driving allows them to network with potential employers. We also offer job references for our interns. The program allows participants to learn or develop new skills and abilities that can be used on their resume. This is great for interns that may have a gap in their employment history, as they can use the Village Vans internship as work experience." If you are interested in learning new job skills and gaining experience, or simply want to volunteer to benefit others, simply fill out the online form.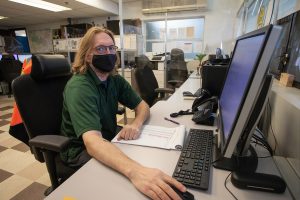 Whether driver or rider, Village Vans is a tremendous resource. "This program is important because it instills confidence and creates job opportunities for individuals who otherwise would not be able to find or attain their new career on their own," says Heinemeyer.
As our community continues to reopen, look for Intercity Transit staff at events around town, give them a call at 360-705-5831 or email them at villagevans@intercitytransit.com. "Village Vans is actively engaged in the community, attending as many community events, hiring, resource and career fairs as possible," says Heinemeyer. "We attend meetings with community members and other social service agencies that help individuals who are low income or in poverty. This kind of extensive networking allows the Village Vans staff to help passengers and interns with a variety of needs so they can  reach financial independence."
Everyone needs a little help now and then and thanks to Intercity Transit's Village Vans program, your ride to work or job training is just a phone call away. Spread the word about this life-changing program or consider signing up yourself. Your next career could be just around the corner.
Sponsored