Submitted by Providence
Since moving into a former Office Depot building at 1620 Cooper Point Road in Olympia, Providence Medical Group–West Olympia has been growing. When open on July 13, 2015, the caregiver team occupied less than half of the 15,000 square-foot building to provide primary care, immediate care, lab and diagnostic imaging services.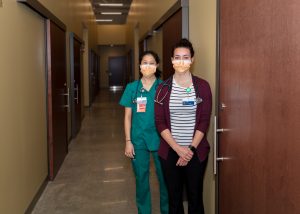 This March, the final 7,800 square feet of space was remodeled to allow for further access to primary care for the community. The new space has 24 rooms.
"The expansion and new providers will create room for more than 5,000 new patients this year," said Patrick Williams, director of Operations for Providence Medical Group in Southwest Washington. "And for 2022, we will be hiring three more providers, which will allow for approximately 4,000 more new patients."
For more information on services available at Providence Medical Group – West Olympia, and all Providences clinics in Southwest Washington, call our patient access center at 855.776.4362.