It's the goal of every high school track and field athlete – winning a state championship.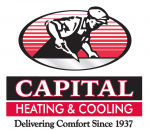 If you are fortunate enough to do it once, it's amazing. If you can accomplish it twice, you're in rare company.
Kobe Deutscher finished his high school career at Pope John Paul II High School a two-time stat titlist – a remarkable feat – but when you take a closer look you will notice a mere two things stood in his way of claiming a unfathomable nine individual state track and field titles.
The first is his older brother, Kaden, whose late kick in the final lap in the 3200 at the Class 1B state championships in 2019 prevented the younger Deutscher from capturing three state titles at the meet.
The second is the COVID pandemic.
"Yeah, that's basically it," agreed Pope John Paul II Coach Larry Weber.
The former is something Deutscher embraces as he fondly remembers finishing second to his brother in the 3200 during his sophomore year. The latter, much like the rest of us, he can do without.
"It's something I actually think a lot about," said Deutscher when asked if he ever dwells on the "what if" scenarios with how his high school track and field career could have turned out. "I try not to though."
Of course, easier said than done.
Deutscher exits the Eagles' program its most decorated track athlete as he is a two-time state champion, having won the 800 and 1600 at the 2019 state meet.
With the graduation of his brother, Deutscher entered his junior season the obvious favorite to defend his two titles while being the state's best in the 3200. The season, however, would ultimately be cancelled.
Then came his senior season this year. Yes, he and the rest of his Pope John Paul II squad were able to compete, but it was a shortened meet and did not feature a state championship.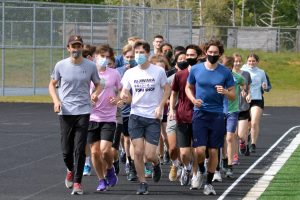 Deutscher could have, and more likely would have, claimed an additional six more state titles had the last two seasons been of the normal variety. It's a tough reality for any competitive athlete, but instead of constantly twisting the knife, Deutscher found solace in his teammates this year.
"I was complaining a lot early on about it," said a laughing Deutscher about how things panned out the last two seasons, "but you have the coach and you have the team, you have all these people that keep showing up and running with you every day and you can't give up because nobody else is giving up."
And so he fully embraced his role as team captain with the hopes that while he would not be able to win another state title in high school, he could help the younger Eagles accomplish that down the road.
"Kobe saw this season as a glass half-full opportunity," Weber said. "His attitude was to focus on what you can control and what you can control is helping your team. It's more of the team aspect for him now, helping the younger guys. He's setting the foundation for the other kids."
Deutscher had a successful blueprint to turn to as the roles were reversed four years ago when he first entered the Pope John Paul II program.
"My freshman year I would watch Jack Farrell," Deutscher said. "He came through with these insane times his senior year. It really motivated me. It showed me the right way to do things. This year I was just hoping I can do what Jack did for me with some of the freshmen on the team. I'm looking at the guys who are just showing up and seeing the times they're throwing down. These guys are going to be better than me and that will be pretty cool to watch."
Despite not having a state championship meet to look forward to, Deutscher shined during his final season as he finished the year the 1B state leader in the 800, 1600 and 3200.
He went a combined 14-0 in the three events and closed out the season by finishing first in all three at the SeaTac League Championship Meet. He also teamed up with Joe Oczkewicz, Noah Ashe and Trevor Dugo to win the SeaTac League title in the 4×400 relay in a state-best time of 3 minutes, 42.08 seconds.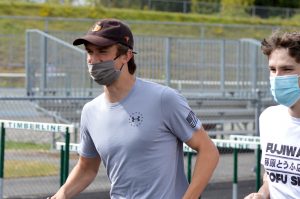 In fact, had there been a state championship meet this year and everyone performed to form, Pope John Paul II would have not only won the overall team boys state championship, they potentially could have dominated the event.
In addition to Deutscher being the state leader in his three individual events and being a part the state's top seeded 4×400 team, the Eagles also had senior Josh Braun, who was the state leader in the 100, 300 hurdles, long jump and triple jump and was second among 1B state athletes in the 200 and 110 hurdles. Pope John Paul II's 4×100 relay team of Oczkewicz, Ashe, Dugo and Connor Marapao also held the No. 2 slot in the state, meaning the Eagles featured either the state leader or runner-up in 11 out of the 17 track and field events.
"Track being cancelled last year was pretty tough on me," said Deutscher, who has received scholarship offers from Santa Clara, University of San Diego, Gonzaga and University of Portland, among others. "It would had been nice to have a full season, but just getting to have something this year meant a lot. When I started here as a freshman it was the first year for the boys' team and we didn't even have a girls' team. We had maybe 12 athletes show up on a good day. Now we have at least 30 kids out here. That's pretty exciting to see and I'm definitely proud to have been a member of this team for the last four years."