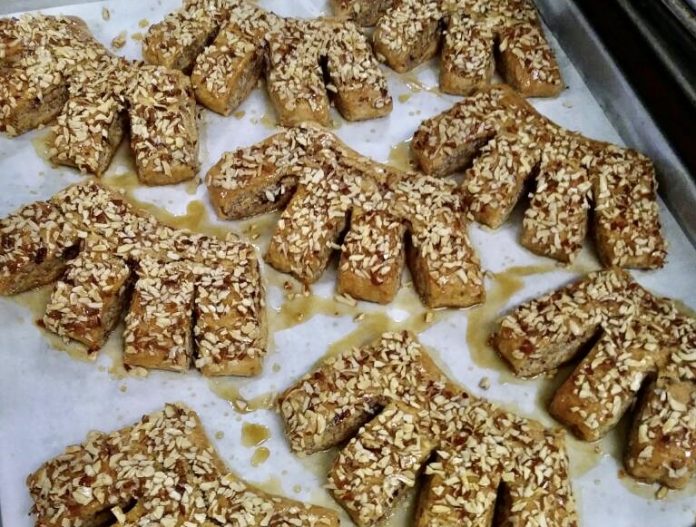 Is there anything better than a warm chocolate chip cookie on a rainy day, or a slice of lemon cake on a sunny summer afternoon? No matter the season, Olympia has great local bakeries and desserts shops serving up the perfect treat for your taste buds. Here are a few places to eat dessert in Olympia.

Hawley's Gelato
625 Black Lake Blvd SW #324, Olympia
360.489.1801
Looking for something light and delicious? Hawley's Gelato features authentic Italian gelato made fresh in-house. From fruity options like raspberry sorbetto to richer flavors like butter pecan gelato, they have a flavor to satisfy every craving. If you're feeling too chilled for gelato, Hawley's Gelato makes homemade fudge that is available in a variety of flavors such as dulce de leche and rocky road. If you can't decide what to get, consider their fudge sampler featuring all the classics like chocolate, peanut butter, and walnut squares. They even deliver straight to your door, so you can have something sweet on a lazy night in. Order online to get started on your order anytime.
Sofie's Scoops Gelato
222 Capitol Way N #116, Olympia
360.539.6797
Sofie's Scoops is serious about two things: gelato and community. Their gelato is made completely from scratch right in downtown Olympia using locally sourced ingredients. Their milk, for example, comes from Tunawerth Creamery in Tenino and is pasteurized in house. Sofie's Scoops features flavors from an archive of 100 of their own recipes. They recently featured My Thai green ice tea gelato, made with a tea spice blend from My Thai Food Truck, and goat cheese & honey gelato, made using goat cheese from Lost Peacock Creamery. They are continuously creating new flavors, so you will never run out of sweet options to try here.
Blue Heron Bakery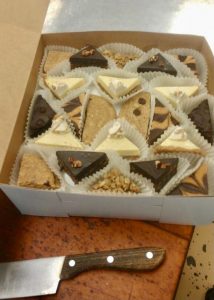 4419 Harrison Ave #108, Olympia
360.866.2253
Blue Heron Bakery has been a staple in the community since 1977, and today they uphold the same commitment to natural, delicious foods as they did then. They started out as a bakery for bread and have since expanded into a variety of wonderful pastries. Blue Heron Bakery serves up savory sweets of all shapes and sizes, from apple turnovers to homemade peanut butter cookies. they are also conscious of different dietary restrictions and feature gluten-free desserts and vegan options, so no matter your need, you can enjoy a delicious dessert here anytime.
Gotti Sweets
422 Legion Way SE, Olympia
360.489.1780
Gotti Sweets is a woman-owned-and-operated bakery proudly serving Olympia. All of their desserts are made from scratch and can be made-to-order to meet specific dietary needs. They feature ready-to-go treats made fresh daily, such as cookies and macarons. Next time you're nearby, stop in and try the pie tots, specialty mini pastries wrapped around a delicious fruit filling. Gotti Sweets also offers specialty and custom cakes that are perfect for your next event. They have numerous options for your cake, including a range of cake flavors, fillings, and icings as well as cake sizes, so your cake can be made just for you.
Phoebe's Pastry Cafe
1800 Cooper Point Rd SW
360.742.3066
Phoebe's Pastry Cafe is a local favorite for a reason. They offer a range of treats with a creative take on classic favorites, like their lemon lime cheesecake or chocolate almond cream croissant. These decadent options are rotated in and out of their menu so there is always something new to try when you stop in. In addition to desserts made fresh daily, Phoebe's Pastry Cafe specializes in custom cakes for a variety of occasions. Their staple menu features original cake flavors such as very berry mousse, made with raspberry and blackberry preserves, and dreamsicle, which is orange cake with white chocolate lemon mousse. Call to order a custom cake for your next event.
Wagner's Bakery
1013 Capitol Way SE, Olympia
360.357.7268
Wagner's Bakery is an old-fashioned European bakery that is committed to excellence. Using local suppliers for fresh ingredients, Wagner's Bakery serves delicious treats for every part of your day, even in the morning. For breakfast, try their cinnamon swirl stuffed French toast, made with Wagner's Bakery cinnamon bread. They also offer a range of delicious donuts for a sweet morning treat on the go. Additionally, Wagner's Bakery features a range of cookies and cake slices, so you will never run out of delicious desserts to try here. They even have a drive-thru/walk-up window to make stopping in for a treat quick and easy.
Bittersweet Chocolates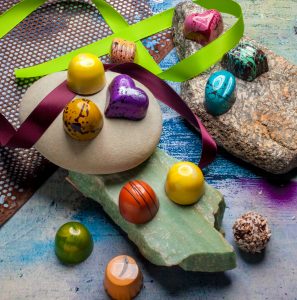 203 Columbia Street NW, Olympia
360.489.1812
For something truly decadent, try Bittersweet Chocolates. They offer a range of handmade artisan chocolates, including malted milk, hazelnut praline, and caramel macchiato. Bittersweet Chocolates is also committed to ethical and sustainable practices and uses local, organic ingredients, so you can have something that tastes good and feels good too. You can order chocolates through their online store to be locally delivered or picked up at curbside. If you have an event, they also offer specialty orders that are perfect for fundraisers and parties. Email bittersweetchocolates@comcast.net to learn more.
San Francisco Street Bakery
1320 San Francisco Ave NE, Olympia
360.753-8553
For the last 30 years, San Francisco Street Bakery has been proudly serving delicious baked goods in Olympia. They use simple, whole ingredients to make classics like pumpkin cheesecake, caramel nut roll, and marionberry pie. They are currently in their second generation of ownership and are continuing to keep community at the heart of their business. They recycle and compost often and also donate leftover bread to nonprofits and other organizations whenever possible.