There's a glimmer of normalcy on the horizon. Students are heading back to their classrooms and more people have been vaccinated. However, parents take note. "Referrals have skyrocketed," explains Cary Hamilton of Olympia Therapy, who works with children and parents. After a year of pandemic living, our bodies and minds are weary from stress. It's going to take time and tender care to nourish our children and ourselves through the summer and into the new school year.
"Kids are really, really struggling," says Cary. School may be partially in-person, but everything is not suddenly back to the way it was before the shutdowns. The past year of stressful living has meant chronic levels of the hormone cortisol running through our brains and bodies. Elevated cortisol levels are linked to decreased resilience and challenges to mental wellness.
Students have lost a year of their lives with the absence of clubs, parties, assemblies, lunch with friends every day, proms, and everything they used to do. Remote learning came with its own frustrations and limitations. Parents lost jobs and people died. There was no normal. It is important to realize that our children are living through inordinate levels of stress and grief. Students, especially in the transition times like middle school to high school and high school to college, already had plenty on their plates.
"This hyper-aroused state in both children and their parents has consequences," says Cary. Even stellar students may be doing the work but are not psychologically okay. She wants parents to know that everyone has been touched by the pandemic.
You can look for behavioral clues in your family members. Children can become absolutely inflexible and unwilling to make any changes. "Even positive things may take too much energy," adds Cary. Hearing your children say irrational thoughts and reiterating, "I'm tired of all this," are windows to what's happening inside. Younger children may be prone to emotional outbursts. "Not eating, rolled shoulder, slumped behavior, no laughing, no bantering and not engaging," says Cary, are more indications of anxiety.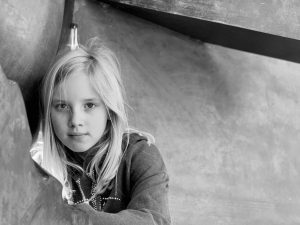 Now that students are getting back to school, there are all kinds of new stressors. We are not used to engaging with people in person. There are new schedules and routines to learn. How do you read facial expressions when half is covered with a mask? Also, normally young people jostle and hug and touch each other and there is still physical distancing. The brains of our children are exhausted.
To help combat anxiety and the mental exhaustion we are all experiencing, Cary has a few tips that are helpful for the whole family:
Get Outside
"Get to the forest or water and move your body," suggests Cary. Walk with your kids, and don't require talking. They might want to converse, they might not. Just go.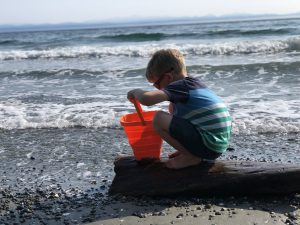 Keep Bedtime Consistent
"Many kids are not sleeping and consistency matters," says Cary. That means the same time every day, even on weekends.
Find Screen Time Balance
Endless scrolling time is not beneficial, but some screen time involves your child playing with others. Cary believes peer time is important. "Using screens to be communicative and engaged is okay," she says. Limit mindless watching of screens.
Drink More Water
Many of us are dehydrated to some degree. Drinking more water is cheap, easy and provides benefits for your mind and body.
Planning and Explaining
Kids may not be able to do or remember what they formerly did and remembered. "They are more forgetful," suggests Cary. Make a list of the specific tasks you want them to do, break big tasks down.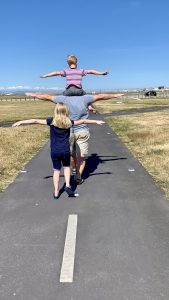 Ask Fewer Questions
Their already challenged brains go to fight, flight and freeze. Making statements instead of peppering with questions and then being present to listen can go a long way in opening communications with your family members.
Lower Your Expectations
This is a tough one for some parents. "Don't worry about grades right now," says Cary. This is been an unprecedented year. The added stress for kids who strive for perfection is not realistic now.
Listen! Spend Time One-On-One
Sit down with your child. You might inquire, "Tell me how the last month been? "Wait to hear what is said. It might take time. Wait some more and keep listening. Being truly available is a valuable tool for connecting.
Finding your own self-acceptance and safety models them for your children. Plan time to play with your children, regardless of their ages. Outside activities, painting, crafts, puzzles and games can be done together. We all need to incorporate ways to soothe ourselves. Better health comes from giving our brains and our bodies the time and space to relax and heal. It takes time with less stress. We can do it together.
Sign up for Olympia Therapy's newsletter for weekly wellness tips, discover Playful Wisdom, and learn more by visiting the Olympia Therapy website or by calling 360.357.2370.
Sponsored