Finding relief from body injuries, rehabbing from surgery or easing the aches and pains of aging are critical for comfortable living. Temporary relief from pills may be warranted, but they do not offer safe, long-term solutions. Susan Rosen has spent her adult life helping people and their bodies regain mobility and become free from chronic dis-ease. Owner of Susan Rosen and Associates, she is a licensed massage therapist who has developed a practice that specializes in assessing people's body concerns and providing hands-on treatment to alleviate or manage the underlying issues.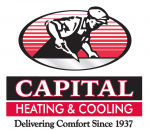 Life is hard on your body. Accidents, surgeries and age lead to inflammation and pain. Untreated, even minor aches and pains can become chronic conditions, which means they never go away. Susan believes that non-invasive treatments offer profound relief for many. Massage is also non-addictive, unlike opioids. It can address root causes of pain instead of masking symptoms.
Susan graduated from college in 1975, trained as a K-eighth grade math and science teacher. She taught in Neah Bay for three years. "I had headaches," says Susan, who remembers getting a massage. "It was really helpful." She happened to see a poster for a massage therapy course and thought it would be interesting. Susan signed up, intrigued by the combination of science and biology. She later moved to Seattle for more schooling and her career took a pivot. "I decided not to be a teacher anymore," she adds.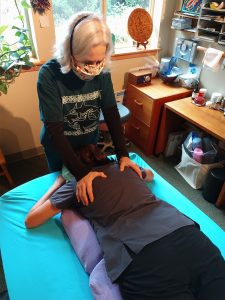 Even all those years ago, Susan could see the value of massage as part of overall health care, though at that time it wasn't. "I very slowly built my practice," says Susan. "It was a lot of work to educate others and myself."
"My favorite part is that it is all a little mystery," Susan explains. A person comes in with pain and does not want to have surgery. "I love to figure this out, what has worked and what has not worked." A major part of her practice is communicating with people and addressing their alignment and posture along with the ergonomic set up in their lives. "Standing, sitting, and pelvic alignment can all be keys in correcting and finding relief," she adds.
Though adjusting alignment sounds simple, it really impacts the entire body. Years ago, on a summer trip in Austria I was sledding down a rodelbahn. It's a metal half-pipe down a mountain side. Of course, there's a brake to control the speed on the lovely jaunt down the "Sound of Music" scenery. I was under an impression (erroneous I later learned) that the engineers who designed the curving track had banked the sides adequately to compensate for the maximum speed, keeping one safely within the track. About three-quarters of the way down, at full throttle, my sled and I flew off the track into the grass. I slammed into the ground, but miraculously exited with a few scrapes and nothing broken. A month later I developed serious pain in my shoulder and neck. I visited Susan. She discovered that my body's impact on the ground torqued my alignment from my hips up, leading to pain in my upper body. After a few treatments, my proper alignment was restored, and I was pain free. I'm a believer.
Susan appreciates the value of a relaxing massage, and that is certainly a choice at her office, Susan Rosen and Associates. There are well trained practitioners with specialties in deep tissue work, myofascial release and shiatsu, to name a few. Susan finds the greatest satisfaction when her clients find relief from serious or complicated issues.
You might have a few concerns about getting therapeutic work done. Is it safe to see someone while pandemic concerns are so prevalent? Are my clothes on or off?  Good questions. Susan Rosen and Associates has always been concerned about your safety and comfort long before COVID. There are a few extra protocols in place now, such as temperature checking, COVID screening questions, waiting in your car until your room is ready, wearing a mask and extra sanitizing in the rooms. However, rooms have always been clean and fresh linens are used for each session. Removing clothing is optional and something to discuss with your provider. It might depend on the area of concern. Susan's work does not require removal of any of your clothes, unless it is for your personal comfort.
"It's remarkable," says Marye Hefty, a research scientist who wants to continue her ability to kayak, golf and be active. Faced with shoulder issues, she wanted to avoid surgery. She heard about Susan through several sources and made an appointment. "Susan is an excellent medical practitioner," says Marye, who is working on being able to sleep on her side for longer periods of time. She is enthused with her progress.
"I want people to be out of pain," says Susan, whatever your goals may be. Your insurance may cover some of your visits. Call to speak with the front desk to get help to decide which practitioner is the best for you and your needs.
3912 Martin Way E. Suite B, Olympia
360.459.9780