Luckily for the town of Littlerock, UPS Driver Don Gagnon was making deliveries on September 8, 2020. That was the day a raging fire would threaten the community. "It takes a very special kind of person to do this," says Captain Dyer of the West Thurston Regional Fire Authority.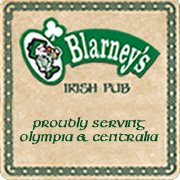 As a mostly non-descript windstorm tickled the countryside around Littlerock, people didn't think much of it. Everybody was aware of the blustery day but had little idea of what would come. Suddenly a transformer blew, sending sparks down onto dry material that lay ready to ignite after a hot summer with little rain.
There was nothing to be done, as one family sat in a restaurant watching the events unfold through their home surveillance system that connected to their phones. A quickly moving torrent, a juggernaut wall of smoke and flashing light that advanced with no mercy. Then the power went out, cutting off the feed coming from their home security cameras.
Wildfires are colossal creatures, describes Dyer. This one was no different. "It was growing and volatile because of the windstorm moving in multiple directions," she says. "You're battling all of these things that you have no control over. Mother nature is really not happy." The fire moved so quickly that it began creating its own weather. There is very little time to act.
Luckily for the residents whose lives and property were in danger of the Littlerock fire, UPS delivery driver Don was en route nearby. He saw the fire. and quickly followed a trail of flames leading to a 500-gallon propane tank. Standing there, Don was near the last house of the only road that leads in and out of the community. The Black River and foothills of Capitol Forest block off any alternative emergency exits. Don had to make a quick decision.
"He's not just delivering a package, he is delivering a smile," says Dyer. Gagnon takes time to know everybody on his route. He prides himself in his work, stating, 'This is who I am, this is what I do.'" Those along his route quickly remember him by his nickname "UPS Don," the guy who knows everyone. On his routes he has become a community friend, getting to meet and to know the individuals and families he serves every day.
"Don was in the military," shares Dyer. "He lived through his own house fire and lost everything." He is familiar with the devastation a house fire can leave behind. "He's got the experience, and he knows that he has to stand and fight."  Immediately Don begins moving from house to house, backing out of the community. While he is moving out, Don begins dousing down yards. "He makes sure to shut off gas supplies, and knocks on doors making sure people are safe and figuring out who needs help getting out," explains Dyer.
"He has this amazing ability to triage the situation," she continues, describing it as part of the inherent calling she believes that everybody contains within them. "His purpose is to put that fear away, keep it in check and think about what needs to be done."
Backed by years of firefighting experience, Dyer explains that dealing with a wildfire requires serious mental work.  "He had to compartmentalize the situation, elevate to a 3,000-foot view and see the larger picture."  The needs of people and circumstances in the moment all must be realized and dealt with. Don has that ability. "He understands the needs of people and matches things up."
Dyer speaks about the acts of Don Gagnon with admiration and respect. "If I could get this guy hired on, that is the kind of personality you need," she says. "What kind of person has that kind of stay? You know, when everything in your body says to get out." Though she addresses what Don did that day as extraordinary, she believes that everybody has something to offer the world.
Thankfully for the community of Littlerock, Don was on duty that day and stepped up to the challenge that presented itself. We can always use more Dons in the world.