By now, you are probably tired of cooking, we sure are! Even if we can't go and eat inside our favorite restaurant, doesn't mean we can't enjoy their tasty meals while supporting our neighborhood business owners. Here is a great list of places offering to go food in Yelm.
Uptown Lounge
201 Prairie Park Street NE SE, Yelm
360-400-3457
Uptown Lounge is a great place if you are looking for artisan burgers, salads and sandwiches. Currently their menu is limited, but don't worry, some of your favorites are stilling being offered, including their award-winning truffle fries that are tossed in compound butter, shaved parmesan, fresh parsley, truffle salt and their house-made truffle aioli. They are doing to go, curbside and delivery. Visit the Uptown Lounge website or Facebook page for more information and updates.
Ichiban Teriyaki
506 W Yem Avenue, Yelm
360-458-1116
Ichiban Teriyaki has a pretty loyal following of teriyaki-lovers, some even driving from Portland just go here! Fried rice is a customer favorite, as is their teriyaki chicken of course. They are offering food to go only right now. Call them at 360-458-1116 for ordering and visit the Ichiban Teriyaki site for their menu options.
Ma and Pa's Family Diner
203 W Yelm Ave, Yelm
360-960-1946
Ma and Pa's Family Diner offers breakfast, lunch and dinner for take out or delivery. If you are looking for some comfort food (and who isn't these days?) they have a great selection. From ribs with all the fixins' to sandwiches, burgers and Belgian waffles, you are sure to get a full belly picking up a meal from here. Visit the Ma and Pa's Family Diner Facebook page for up-to-date information, including specials.
Pizzeria La Gitana
309 Yelm Avenue E Yelm
360-400-2929
If you need a pizza fix, why not support local and order from Pizzeria La Gitana! You can order from their full menu, which means you can get an entire Italian meal, complete with yummy gourmet desserts, delivered right to your doorstep. Or you can do curbside or take a break from your house and dine in their outdoor seating area. Wonder what's good? A customer favorite is the carbonara pasta and paradiso pizza, which has mozzarella, pesto, chicken and chopped tomatoes. Visit the Pizzeria La Gitana website for more information.
Gather Gastropub
9144 Burnett Road, Yelm
360-960-8358
The Gather Gastropub offers farm to table dining with local brews and craft cocktails. If you are looking for delicious, healthy food, you will want to check them out. They were a 2016 Best of Western Washington nominee in the healthy foods category. They have online order or you can call in. Visit the Gather Gastropub Facebook page for their weekend specials, including family-style meals for four people.
El Rey Burro
608 W Yelm Avenue, Yelm
360-960-8381
El Rey Burro offers authentic Mexican food in Yelm. They have all your favorites, from quesadillas and mulitas to tamales and enchiladas. Wash it down with some horchata! They are open for to go order, just call 360-960-8381. Visit the El Rey Burro website for their menu.
Masonry Cafe Catering
105 East Yelm Avenues, Yelm
360-400-0522
Who doesn't love fresh pastries? The Masonry Cafe Catering offers your favorite pastries including chocolate danishes, cannolis, palmiers and more. Be sure to try their seasonal favorite chocolate peppermint brownies! And if you need more than something for your sweet tooth, they have sandwiches, wraps, salads, roasted meats and more. Visit the Masonry Cafe Catering Facebook page for up-to-date specials.
Red Lantern Asian Fusion
10501 Creek Street SE, Yelm
360-458-1500
Craving something different? The Red Lantern Asian Fusion restaurant is offering to go food in Yelm that combines Thai, Chinese, Vietnamese flavors into amazing dishes. They have a lunch and a dinner menu for you to choose your favorites from, including chicken satay, tofu tom tum and of course, pad thai! Or try something new like their almond-crusted chicken or mi quang, a Vietnamese warm noodle salad with pork, chicken, prawns, yellow noodles, and a variety of fresh vegetables. They are closed December 25-27 and January 1-3. For their full menu, visit the Red Lantern Asian Fusion website.
Yelm Casa Mia
134 Prairie Park Lane, Yelm
360-400-2277
Yelm Casa Mia has national award-winning pizza, so if you are a pizza connoisseur, you should try theirs. With a full menu, Italian-food lovers well be in heaven! Check the Yelm Casa Mia website for their menu.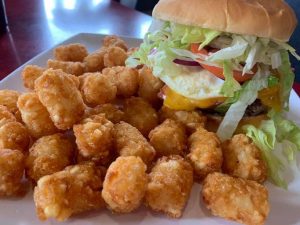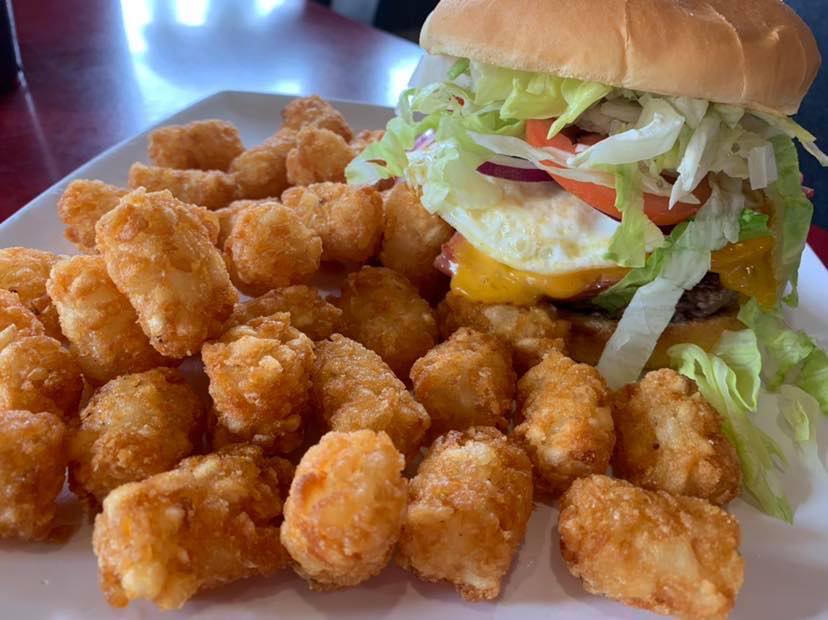 Tahoma Valley Bar & Grill
15425 Mosman Avenue SW, Yelm
360-960-8180
Would your like someone else to make breakfast for a change? If so, check out Tahoma Valley Bar & Grill. They have almost their full menu available, including bloody marys, a customer favorite. For lunch or dinner, their double bacon burgers are another frequently ordered item. Want something you don't see? They can do special orders as long as they have the ingredients! They are offering curbside to-go or back door to-go to golfers. They prefer that you phone your order in ahead of time, but walk-ins to the back door are also welcome. Visit the Tahoma Valley Bar & Grill website or Facebook page for more information.
Quarter Mile Bar and Grill
404 1st Street S, Yelm
360-960-8366
While they cannot currently have live entertainment, Quarter Mile Bar and Grill is doing take out of all your favorites, as well as some fun new events such as take out taco Tuesdays. They also do some delivery. Call 360-960-8366 to place your order. Visit the Quarter Mile Bar and Grill Facebook Page for up-to-date information.