The best Christmas presents that Kathleen, chair of the Energy Facility Site Evaluation Council, and Steven Drew, Thurston County assessor, ever received happened decades ago when they met each other at a Christmas party. Not so surreptitious looks across the room led to an invitation by Steven to Kathleen for drinks, dinner and political discussion at the Clink and Dagger. "I was out of work, having just left the Gary Hart campaign," remembers Kathleen and she said, "Yes." The conversation that started over 35 years ago continues to this day.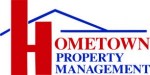 "I grew up in a politically active family in Pittsburgh," recalls Kathleen. At age 12, she was distributing George McGovern's political literature with her mother. Steve worked in the insurance industry from his early 20's and was involved in local politics. In part, their mutual affinity for participating in the many cogs of democracy powered their blooming relationship. "We drove from Washington State to San Francisco for the Democratic National Convention," says Steve. That was in June of 1984. By December, they were married. Since then, the civic minded duo has crisscrossed the political landscape.
In 1992, at the age of 32, Kathleen ran for the Issaquah 5th district legislative seat becoming the youngest woman to be elected to the Washington senate, defeating Dino Rossi. "It was a powerful time for women in the legislature. Fourteen of the 27 democratic caucus members being women," says Kathleen. She is proud of the numerous accomplishments from that time, including ethics and campaign reforms that are still in effect today. She chaired Natural Resources and was on the budget committee. Kathleen was also mom to Phil, who like his parents, joined the political ride as he grew up. Later when Christine Gregoire became governor, Kathleen agreed to come to Olympia and work for her. Steven moved his business and the family settled in Olympia.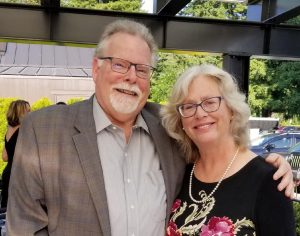 Steven had liked working in the Issaquah community on comprehensive park planning and land use. "I helped acquire open spaces," says Steve who also supported high school and middle school students to build trails. He was a Kiwanis club member and found public service an important aspect of his life. Then, after living in Olympia for five years, Patricia Costello retired as the Thurston County Assessor and Steven decided to bring his experiences as an insurance adjuster and community advocate to a new level. He ran on restoring customer service and increasing transparency, while desiring to eliminate the backlog of appeals. Steve was elected and began in earnest to satisfy his campaign promises.
Since then, the Thurston Assessors operations has been dramatically overhauled. Five years ago, the office was recognized by the International Association of Assessing Officers, an honor and significant accomplishment. The office was recently honored again with the Certificate of Excellence in Assessment Administration (CEAA), fulfilling the comprehensive five-year renewal. Steven passes the credit to his team of the "brightest and most dedicated public servants anywhere."
On a transparency note, you can find a wealth of information about your own property by tapping on the Property Tax Analysis Tool. A pie chart will be displayed showing you exactly where your dollars were spent. It's very cool.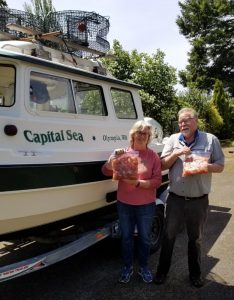 Both of the Drews turn 60 this year and continue to work full time. They've adjusted their home workspaces to accommodate remote demands and do their best to stay out of each other's way. "We miss going to restaurants," sighs Kathleen, but they make frequent stops at favorite local purveyors including San Francisco Street Bakery for bread and other goodies, Olympia Seafood Company for the fresh catch, and Delmonico's Heritage Butcher for great cuts and sometimes already cooked items like pulled pork. "We love to cook," says Steven and adds, "these businesses are one touch," meaning they are set up to be safe and speedy for shoppers. I wondered what was for dinner. Fresh scallops with a candied ginger glaze along with a salad of tomatoes, peppers, lettuce and basil.
On weekends they take out their small 22-foot cabin cruiser for a bit of fishing, crabbing or prawning. "We love kayaking, boating and camping on the boat, says Steven.
"It's a wonderful way to enjoy the environment and be socially distant," adds Kathleen. They've enjoyed travel (somewhat limited these days) and work outside in their yard and garden.
At times the Drews have measured their lives in four-year increments, that is to say, life by campaign. Together they actively converse with, strategize, coach and fundraise for candidates. Slowing down is probably still years away. As their neighbor, I'm encouraging them to take a few breaks, especially when they've just caught some fish and Steve is getting ready to flambé something. They always have adventurous tales to tell of finding unexpected treasures. I'm really only a couple of doors away.