Karina Champion, a math, science and health teacher at Olympia Regional Learning Academy is homegrown. She attended Olympia schools from kindergarten to college and is reinvesting locally in the place, and the people, that helped motivate her to become a teacher.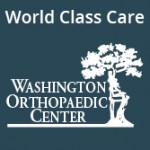 She was a student at Roosevelt Elementary, Reeves Middle School and Olympia High School. While in high school, she already showed her interest for investing in her surrounding community. Karina participated in Amnesty International and the Gender and Sexuality Alliance. The support and encouragement from her teachers made a lasting impression on her. They provided a safe environment for her to discover and learn. They were instrumental in her desire to provide this for her own students one day.
Olympia's post-secondary institutions helped guide her too. In her senior year, Karina enrolled in Running Start full time at South Puget Sound Community College. While pursuing an undergraduate degree in biology at the University of Washington, she discovered her passion for working with middle and high school age students through an environmental science program. Further participation in Washington State University's educational extension program was also influential in the move to teach adolescents.
She transferred to The Evergreen State College and went on to complete both a bachelor of arts and a bachelor of science in interdisciplinary studies focusing on science and social-cultural dynamics. Karina said the master's in teaching program helped shape not only her professionalism, but many aspects of her life as well. After achieving her graduate degree in teaching, she headed for the classroom. "When I earned my master's in teaching from The Evergreen State College," says Karina, "I took the responsibility of my culturally responsive anti-oppression learning seriously. Growing up here I knew how many wonderful partners I would have in this work and some of the complexity of work to be done. I'm so grateful to be here partnering with families and students to improve our community for all its members and visitors."
This educator already knew she wanted to teach in Olympia and raise a family to share in its vibrant culture. "I always wanted to return to Olympia to raise my children," shares Karina. "I loved growing up around all the music, art and community events. There was always something to look forward to and always somewhere beautiful to go to be outdoors. I wanted my own children to have the experience of being close to nature, seeing where our food comes from, and being part of a welcoming vibrant community." The educational focus at Evergreen coupled with her familiarity of her hometown were the right mix. She could use what she had learned to empower students and families.
Karina's students learn their traditional subjects in a cross-curricular approach, with the subjects overlapping, in real world scenarios. Math, science and reading interconnect in life, in careers and in general problems solving. She co-teaches in the Math, Art, Science and Technology (MAST) program for seventh and eighth graders, as well as a high school prep course. In combination with MAST, she incorporates language arts and social emotional learning goals. This approach allows for the students' subject or method strengths to shine through, boosting their learning.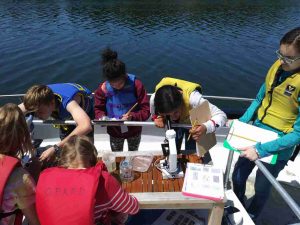 The benefits are far reaching. Her students not only learn how to be self-directed learners but also how to work effectively with other people to resolve conflicts with grace and integrity. This builds a confident mind set and often leads to relationships that last beyond high school.  "It's exciting and social, and it also allows for students to self select if they want to be part of the larger group or work at their own pace independently," Karina explains. "This environment creates a lot of trust in people's abilities because they naturally differentiate, and their differences are experienced as a benefit to the group instead of a hindrance. It also models how many modern work environments function. By having these experiences in their formative years people can come into adulthood being more prepared for the skills required to be in collaborative professional situations."
Karina's favorite part about this integrated curriculum approach is that kids take over the learning to function as a community, and she gets to be a resource to provide experiences for them, watching their growth in capability. "I love how empowering problem and project, inquiry-based learning can be for learners and their communities," she says. "Allowing young people to experience and work through real problems allows them to contribute to their communities in unique ways. It's so exciting to see the creativity and innovations of each student."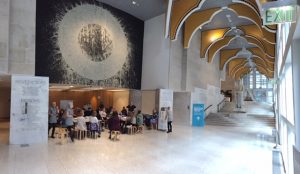 Karina truly sees firsthand, and philosophically, the benefits of cross curricular instruction and project-based learning. She delights in seeing her students grow intellectually and grow as members of the community who are being equipped with lifelong skills of interdependency for problems solving. Their teacher says they long for this type of learning.
Karina Champion and her enthusiasm for teaching, for students' growth and quality instruction is a treasure for Olympia students and their families.