It's summer! Time for running around and being in the outdoors! Sequoia's Treehouse Outdoor Adventurers Summer Day Camp in Olympia is the place where kids can do just that!  Explore their world, learn new skills, and build self-esteem while taking in the beautiful Pacific Northwest. In addition to their Childcare Center location, Sequoia, the owner of Sequoia's Treehouse Children's Center, has a 4.11-acre farm. Here, children ages 5- to 9-years-old, during Summer Day Camp, get to access it daily while learning farm and homesteading skills.
Summer Day Camp activities take campers through the cycle of farm-to-table, growing, caring for animals, and producing of farm products to feed themselves. The farm has garden vegetables, berries, apple, plum, and pear trees, and chickens all providing food. The campers help tend the chicken and garden and gather berries. Campers make jam and learn how to preserve by canning foods. They make butter and bake bread. Learning through experience in a student-centered environment is the philosophy at Sequoia's.
"Day Camp at the farm is a blast," says parent Caitlyn Jekel. "Logan's favorite part of his time at the Treehouse has always been outdoors, and camp means outdoors is all the time. The fieldtrips are exciting, but if we're being honest, he's just as happy on his days at the farm playing in the mud. This will be an experience he cherishes for a lifetime!"
Mud, the outdoors, farm life, and friends are familiar to many around Thurston county, and passing these ways of loving what nature has to offer to the next generation is a joy. Part of being outside and living in the Pacific Northwest also means knowing some outdoor survival skills.  Being able to identify plants and trees, make a shelter and build some basic hiking skills are valuable things to know. Campers will attend field trips to local parks, beaches and natural habitats where firsthand learning will give them a memorable experience. Trips to museums provide core knowledge to supplement the land experiences they are having. Swimming and indoor rock-climbing field trips will help them keep their physical skills sharp. Learning by doing is the theme for the Outdoor Adventurers, and these experiences with the surrounding environment create lifelong lessons.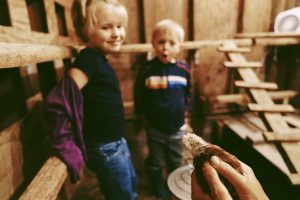 The report back from the kids exemplifies the camp experience. "Olivia Kennedy-Peck loves going to Sequoia's Treehouse Farm Day Camp!!" raves a current parent. "She loves learning new things about being outdoors and foods that are safe to eat and learning how to cook in a Dutch oven! She also loves going on field trips with the Day Camp and being with other kids!!! She was extremely excited that she got promoted to Counselor in Training because she had a purpose at camp!!!! My daughter struggles with ADHD and anxiety and this day camp has helped her in so many ways!! Being an outdoor camp in the sunshine and learning something new every day has helped her enjoy her time out of school! I have never seen my daughter as excited as she was this morning for her very first time ever to go camping and it's at the Farm!!!!!!! My heart just melted to see how happy she was to see all her friends and Teachers today! I love this day camp and everything it does for my daughter."
Spending time with farm animals, like pigs and chickens, makes the farm and food connection real for children. Visiting the ocean and physically harvesting oysters or clams truly solidifies the knowledge of where food comes from.  Making jam or pickling vegetables is a memorable life experience. The themed weeks of extended involvement gives campers time to soak up a topic.
Themed Weeks
The 2020 Summer Day Camp themed weeks run June through the first week of September. During July and August, campers take a weekly trip to Long Lake to swim. What's summer camp without lake swimming? It is a traditional must-do activity.
Shore Explorers Week takes campers on a series of water-life related learning including Tolmie State Park and visiting the Point Defiance Zoo. They will also be digging clams at Dosewallips State Park and finishing it all out with a trip to Grayland Beach at the end of the week.
Pioneers Week includes jerky making and how pickling works. In Geology Week, campers learn about rock cycles, volcanos and geodes. That week culminates in a camping experience at Mount St. Helens. Just before school starts in the fall, campers settle into a week of the Wonderful Life of Animals, keeping their love of learning in high gear.
Sequoia's Summer Day Camp keeps children learning in a way that is not only fun and hands-on but very world relevant. Day Camp is available for sign-up by week only, Monday through Friday, from 8:00 a.m. – 4:00 p.m. for school age children ages 5- to 9-years-old. It runs May 4 through September 4. All of the necessary forms for sign up are available on Sequoia's Treehouse Children's Center website.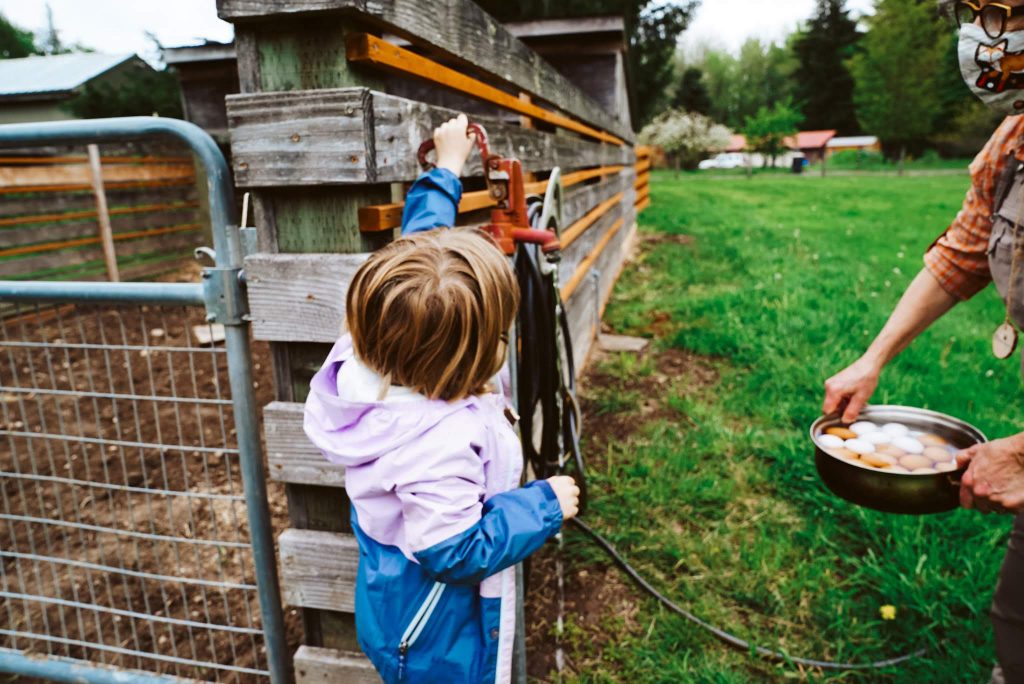 Sponsored