Have you found yourself missing nights out at the movies, especially missing a big tub of movie theater popcorn? Well, you're in luck because Yelm Cinemas at Prairie Park will be hosting their next Drive-Thru Popcorn event on Saturday May 16, from 3:00 p.m. to, 7:00 p.m. This popular event is the perfect opportunity to fulfill your craving for freshly-popped movie theater popcorn and support a local business, all from the comfort of your own vehicle, while maintaining social distance.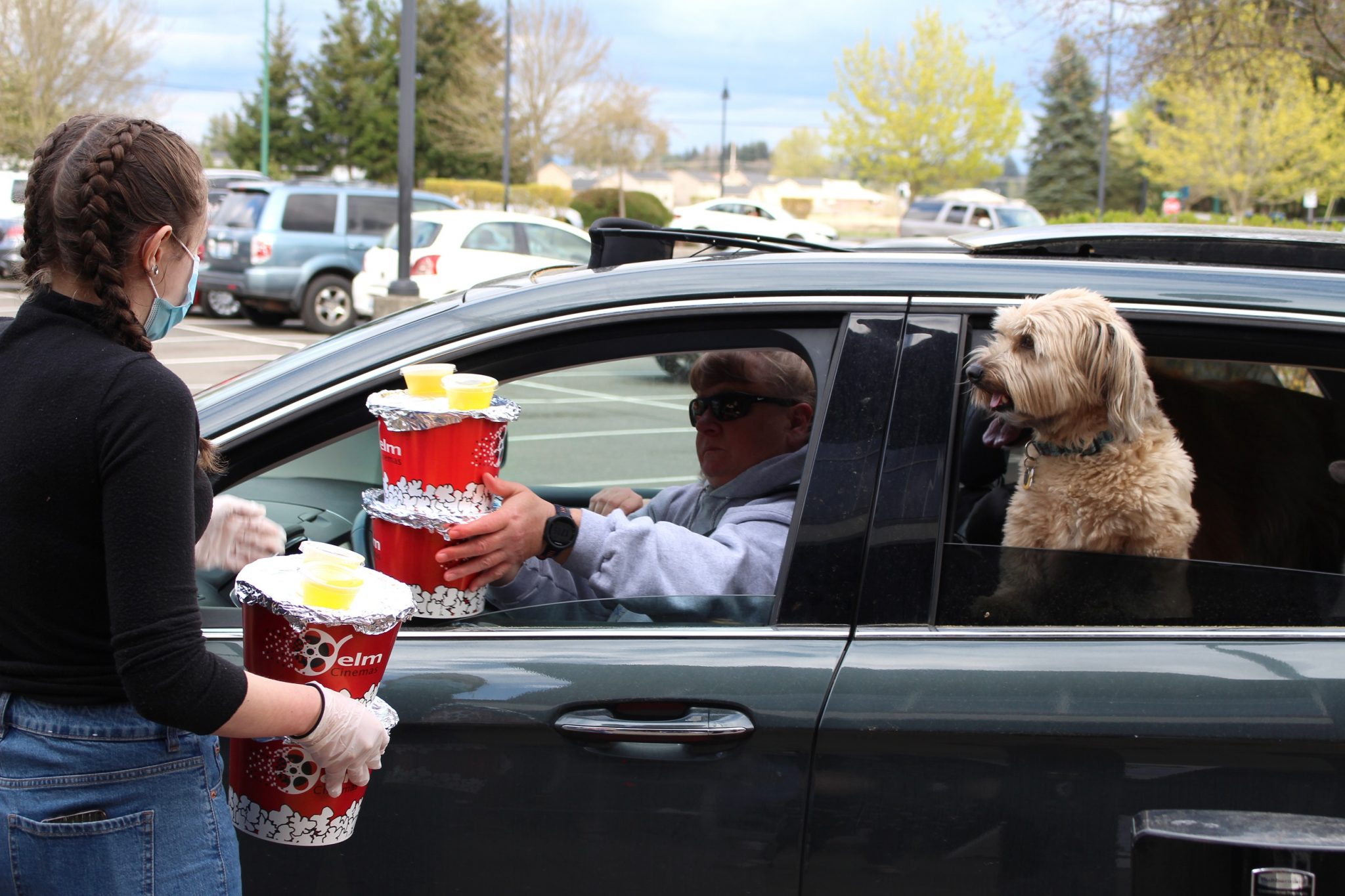 Yelm Cinemas is famous for its popcorn. "Our popcorn is unique. It's popped in coconut oil, then topped with real butter which gives it a fantastic flavor that you cannot get anywhere else," says Noah Aden, general manager of Yelm Cinemas. Customers regularly drive from Olympia, Tacoma and beyond to visit Yelm Cinemas and enjoy their popcorn, and the recent Drive-Thru Popcorn events have been no different.
The May 16th event will be the fifth popcorn drive-thru that Yelm Cinemas has hosted since the COVID-19 pandemic and Governor Inslee's "Stay Home, Stay Healthy" order began. "It's a way for us to keep paying our employees," says Aden. "It's also a reminder to our customers that we are still here and we are looking forward to inviting them back into our theater to see movies with us soon."
Yelm Cinemas served 291 customers at a recent curbside popcorn event. Each event has brought more customers out to support their favorite local cinema, so Yelm Cinemas has been working hard to make customer and employee safety a top priority. The curbside pickup allows for customers to stay in their cars, minimizing contact, and employees are continuing to be extra vigilant about handwashing and utilizing protective equipment for health and safety.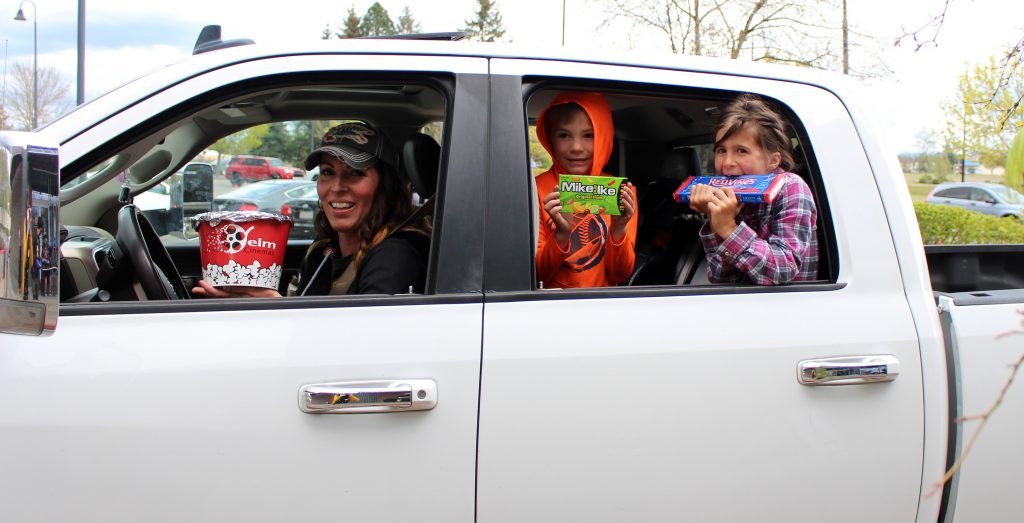 Each big tub of popcorn comes with two pre-portioned, optional flavor toppings and extra butter and no-butter popcorn tubs are also available. In addition to the freshly popped popcorn, customers can purchase bottled drinks or their favorite movie candy during the curbside popcorn pickup. Yelm Cinemas will also be hosting another Drive-Thru Popcorn pickup on May 30 from 3:00 p.m. to 7:00 p.m.
Sponsored