Olympia Orthopaedic  Associates (OOA) fosters a culture of family and stewardship and is evident in the way they take care of their employees, and the way their employees take care of their patients and the community at large—it's simply contagious.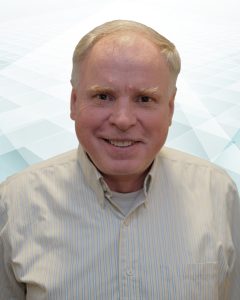 Since they opened in Thurston County in 1972, OOA has grown to be the largest full-service Orthopaedic group in the South Puget Sound area. Since the beginning, OOA has continually strived to become and remain a center of excellence for quality, comprehensive, full service musculoskeletal care in Southwest Washington while providing excellent care and improving the quality of life for people in the community.
When OOA first started hearing some of the reports coming out of Europe, and in particular, Italy, the physician and executive team began having nightly virtual conference meetings to best plan how to navigate the COVID-19 landscape. There were a lot of crucial and timely decisions that needed to be made. They recognized, for example, that they were going to have to put a hard pause on a lot of their practice. But they also knew they would need to keep their rapid orthopaedic clinic open for emergency needs while simultaneously launching a full-blown telemedicine service in just a couple of weeks.
Dr. Peterson, managing OOA physician partner, explained that the quickness and strategy with which they approached the pandemic from the beginning was absolutely critical for OOA's response to the health and safety of their patients, staff and the community.
Looking at what the impact of shutting down a large amount of the practice would be, they sought ways to be resourceful and give back to the community. They notified the local hospitals that all of their PPE would be available for them to use, should they need it, and that their operating rooms and intensive care units would also be available, should they find their capacity overwhelmed.
None of these decisions were easy to make, and on top of that, they had a large number of employees who were going to be affected. "We knew that if we were going to have to ramp down or close that it was going to be financially devastating for a lot of our employees," shares Ben Shah, CEO of OOA. "The commitment we made to them is that we are covering all of their benefits while they're on standby status so that they can get their unemployment check and not have to worry about their health and dental insurance. We wanted to take as much stress off of their plate so they can maintain and stay healthy during all of this. The other thing we did is we started an employee emergency fund, and that is where we have a lot of people stepping in to donate vacation time and money. A lot of the tough decisions we have made we have made with our employees' best interest at the center of it all because we want to make sure these good employees can come back. We have been really fortunate with our physician and leadership team and we know that we are going to come out of this and be alright."
Niko Hammer, brand marketing manager for OOA, explained that from the start, the Human Resources team did a fantastic job of helping employees navigate an unfamiliar pandemic landscape. They setup computer work stations and helped employees apply for unemployment.
When service and compassion permeate the work culture as much as they do at OOA, it's not surprising to see employees paying it forward. A few weeks into the COVID-19 pandemic, four OOA nurses left to volunteer their skills and experience in NY hospitals. "It was an admirable thing to do and I am immensely proud of them for taking this risk and doing it because they want to help," says Shah. "They saw an opportunity to make a difference for the larger population of the people who really need the help."
Coming out of this, OOA believes their brand will be stronger, as will their capacity to help their patients. Dr. Peterson expressed the difficulties they have gone through as an organization. He said one of their strengths, as a group, is their ability to come together during tough times, and he believes it is this leading characteristic that will ultimately help them to better serve their patients and community when we return to a new normal. "It has been difficult for us as a company, but we did the right thing for the community," Dr. Peterson shares.
To find out more information, visit the Olympia Orthopaedic Associates website.
Sponsored