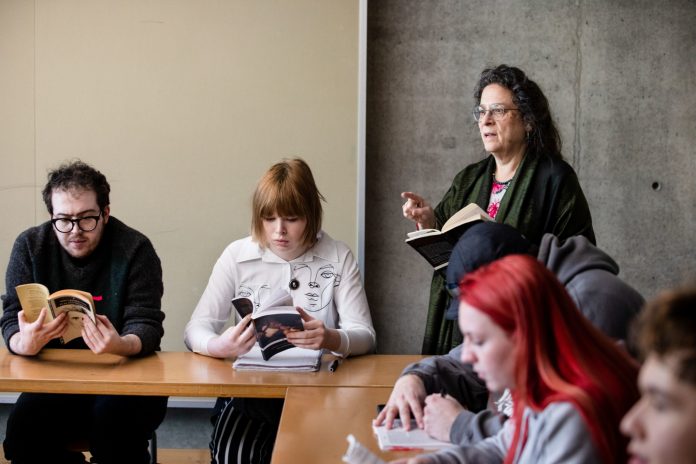 Submitted by The Evergreen State College
How will the coronavirus affect our economy, relationships, art, healthcare, and the environment? Evergreen students will have a chance to examine these critical questions this spring quarter, as the college inaugurates its first "Pandemic Academy."
Looking at similar moments in human history, students will have the opportunity to think critically together through various aspects of the pandemic and its effects on society. Topics will include community resilience, labor and food justice, the biology of viral infections, epidemiology and public health, implications for the unsheltered, undocumented, and incarcerated, and the ethical challenges of large-scale crises.
"Because Evergreen has long practice at examining major issues from a number of disciplines, we are uniquely positioned to create classes that speak directly to our current historical moment," said Nancy Koppelman, an American studies expert who is teaching the two-credit course.
"Pandemic Academy is likely to suggest innovative directions for a future that will be different than any of us anticipated," she said.
Several other undergraduate programs and Evergreen's Master in Teaching program will regularly participate in the lecture series, putting attendance around 200 students. Additional lectures are expected to be added over the quarter.  All enrolled students will have access to recordings of the lectures.