Submitted by Lucky Eagle Casino & Hotel
The Chehalis Tribe and Lucky Eagle Casino & Hotel announced today they will be suspending operation close of business March 17, 2020 through the end of the month as a measure to support a broader effort to combat the spread of COVID-19 by promoting social distancing.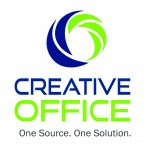 "This decision reflects our continued commitment to our number one priority: the health and well-being of our team members, guests, tribal and surrounding communities," Lisa Miles, Lucky Eagle Casino & Hotel's Chief Executive Officer said of the decision.
Lucky Eagle Casino will pay their team members an additional two weeks of emergency pay during the closure. Lucky Eagle employs nearly 700 team members, many of whom reside in Thurston, Lewis and Grays Harbor Counties.
"Although there have been no known cases of COVID-19 reported at Lucky Eagle Casino & Hotel, we are taking this pre-emptive measure given the nature of our business and the number of people that visit our property each day," Miles said. She added that this measure aligns with those taken by Washington State and as recommended by public health officials.
The casino plans to re-open on Wednesday, April 1, but will continue to monitor the situation closely and adjust plans as needed in the coming weeks. This includes continuing to work with public health officials and guidance from the CDC.
"These measures will make the most difference and impact if we all do our part," Miles said about the casino's role in reducing further transmission of the virus.
Lucky Eagle Casino & Hotel is operated by the Confederated Tribes of the Chehalis Reservation. It is located in Rochester, Washington.