The high school boys basketball programs at Olympia and Black Hills both claimed fourth-place finishes at their respective state basketball tournaments, while the Tumwater girls took home the third-place trophy.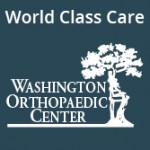 Olympia (23-7) closed out its best season in nine years with a 59-48 win over Sumner to place fourth at the 4A tournament at the Tacoma Dome. The Bears received 22 points from Jackson Grant and 17 from Kai Johnson as they shot 51.2 percent from the field (22-of-43) against the Spartans.
"The seniors talked about leaving a legacy. They wanted to leave something for the people behind them," Kiley said. "They wanted to show this is where (Olympia basketball) expects to be every year. You have to have a group build that expectation. They knew we belonged here, but they knew they had to work for it and that's what they did. They wanted to do something different this season. They wanted to leave a legacy."
The win over Sumner came on the heels of Olympia's 75-55 drubbing of Skyview in a loser-out contest that saw the Bears hit 70.2 percent of their shots from the field and nearly 80 percent from 2-point territory (27 of 34) against the No. 11 Storm.
Ethan Gahm led Olympia with 20 points, sinking 4 of 6 attempts from long-range, while Grant and Johnson finished with 15 and 14 points, respectively.
Olympia knocked off No. 7 Auburn, 48-43, in the opening round.
Trailing 23-18 at the half, Olympia hit 11 of 19 shots (57.9 percent) in the second half against the Trojans, who had knocked off the Bears, 53-49, two weeks before in the district tournament.
Gahm was one of three Olympia players to score in double digits. Gahm connected on four out of the five 3-point shots he put up to finish with 14 points. The Bears also received 13 points and 13 rebounds from Grant and 11 points from Johnson.
The Bears only loss at the state tournament came against top-seeded Union, 69-56, in the quarterfinals. Gahm and Johnson both scored 15 points and Grant scored 10 in the loss.
"I am so proud of our guys," Kiley said. "The idea of being able to play together another day, to be able to be share that experience one or two more games was important to them. It's more than basketball."
While Olympia added more hardware to its trophy case, Black Hills registered its first state placing following its inaugural state appearance.
The Wolves (22-7) defeated No. 2 Toppenish, 63-58, in the placing round to finish fourth at the Yakima SunDome. Avery Armin closed out his high school career by scoring 27 points. Black Hills also received 13 points from Justin Hicks and 12 from Weston Ainsworth.
The Wolves run toward a state trophy also included a 65-57 overtime win over Tumwater in a loser-out game.
Tumwater's Ethan Dillon hit a pair of free throws in regulation to tie the contest at 50 with 30 seconds to play.
Once they hit the extra session, Black Hills opened overtime with a 12-3 run before cruising to the win.
The Thunderbirds (20-6) were led by the 21 points from Dillon and the 13 points from Camden Oram. Hicks paced with the Wolves with 21 points and 15 rebounds, while Armin scored 20 points.
Playing in its first ever state playoff game, the Black Hills boys edged No. 8 Mountlake Terrace, 52-50, in the 2A state quarterfinals. Hicks came up huge for the Wolves, scoring a game-high 22 points and pulling down 10 rebounds in the victory over the Hawks (18-8).
Black Hills, which was seeded No. 9 in the tournament, also received 11 points from Ainsworth and 9 from Armin against Mountlake Terrace.
Both Black Hills and Tumwater stumbled in the quarterfinals with the Wolves losing to No. 7 Clarkston, 51-42, and Tumwater falling to No. 4 Lindbergh, 57-54.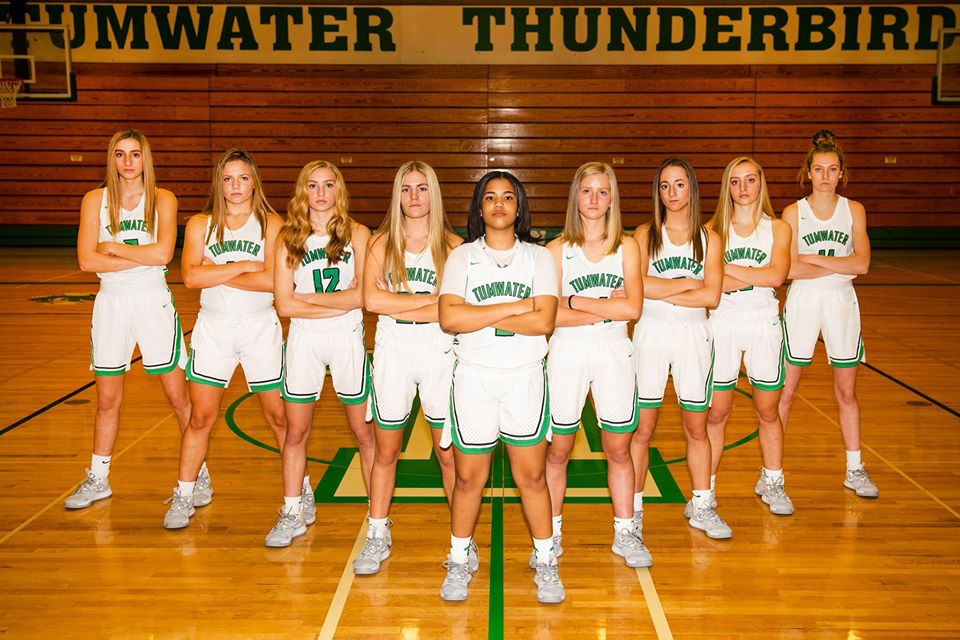 The Tumwater girls closed out their stellar season with a 24-3 record. The No. 3 T-Birds defeated No. 5 Burlington-Edison, 62-48, to place third at the 2A tournament in Yakima.
Sophomores Aubrey Amendala and Natalie Sumrok scored 19 and 18 points, respectively, in the victory over the Tigers (21-4).
Hopes of playing for a state title for the first time since 2007 were dashed for Tumwater following a 43-40 loss in the semifinals to West Valley (Spokane). The T-Birds opened state play with a 43-38 win over East Valley (Yakima), getting 13 points apiece from Sumrok and Olivia Bailon.
The Black Hills girls saw their season, which was highlighted by a district championship and a seventh consecutive state playoff appearance, come to an end in the 2A quarterfinals following a 67-36 loss to No. 8 West Valley of Spokane.
Senior Megan River scored a game-high 20 points for the Wolves, who finished with a 19-5 record.
Capital, the regular season 3A South Sound Conference champions, fell to No. 5 Shorecrest, 51-34, in a loser-out game in the first round of the 3A tournament in Tacoma. The Cougars (19-7) received 14 points and 9 rebounds from Nichole Lindblom and nine points from fellow senior Raegen Henry.