Hallie Stuart burst onto the high school bowling scene last year as a freshman, helping Black Hills High School place second overall as a team at the 2A state tournament.
It was a breakout season for sure and certainly a tough one to top, but Stuart found a way to be even more impressive during her sophomore campaign.
Stuart gave the Wolves' program its first individual state champion after claiming the title at the Class 1A/2A championships at Narrows Plaza Bowl in University Place in mid-February.
Stuart finished with a six-game pin total of 1,131 with a high of 212 coming in the fourth game. White River's Jojo LaTurner was second with a score of 1,095, while Stuart's teammate, freshman Zoey Theophilus, was 10th overall with a total of 1,007.
"I remember the moment that I realized that Hallie could possibly win this. It was after she had taken the lead in game four and I was just thinking to myself, 'She could win it all if she keeps this up,'" said Black Hills coach Nicole Pocklington.
"Once the individuals had finished bowling, we still had to wait for the teams to finish because they have more people, so they take longer," Pocklington added. "There was one bowler that could beat Hallie, so we all went down to subtly watch and were calculating scores to see if she could do it. Once we realized it wasn't possible, we were all just in shock. It took a while for it to sink in, but it really hit once they started the awards ceremony."
The state championship victory by Stuart had added importance for Pocklington as she is not only her coach, but also her older sister.
"I am absolutely ecstatic. As her coach, I'm so glad that we have a bowler that can be a strong point for our team and that she is only a sophomore too. As her sister, I can't lie, I'm a little jealous," said Pocklington, who was also a standout bowler for the Wolves, finishing fourth in state her senior year, "but overall, so proud of her. Once we knew (she had won) at the tournament, I had to take a minute to go hide and cry a little bit, just because I was happy for her. These past couple weeks, I've seen her confidence grow in herself as a bowler and person. She's come to me with ideas on what to do to promote interest in bowling and has already talked about what she wants to do as a leader."
One of the looming questions entering this season for the Wolves was how would they replace Mackenzie Theophilus, who capped her outstanding high school career by placing second at state last season.
Pocklington didn't have to look very far as younger sister, Zoey Theophilus, continued the family tradition by registering a top 10 placing in her first season at Black Hills.
"She has been awesome to coach this year. She's only been bowling since September, but picked it up pretty quickly, obviously," Pocklington said. "She understands the mechanics well, she's receptive to coaching and is a dedicated athlete. She's also an amazing fastpitch pitcher, so she took many of her mechanics from her sport and applied it."
Stuart finished the year with an average of 160.5 and a high game of 226. Theophilus averaged 144 a game with a high game of 203.
The Black Hills bowling team also consisted of seniors Maranda Hall, Keira Eggert, Angel Daquip, Maddy Fogel and Miranda Taylor; sophomores Ryan Williamson, Kaitlyn Gwinn, Kaylene Hall and Payton Tilton; and freshman Dana Culley.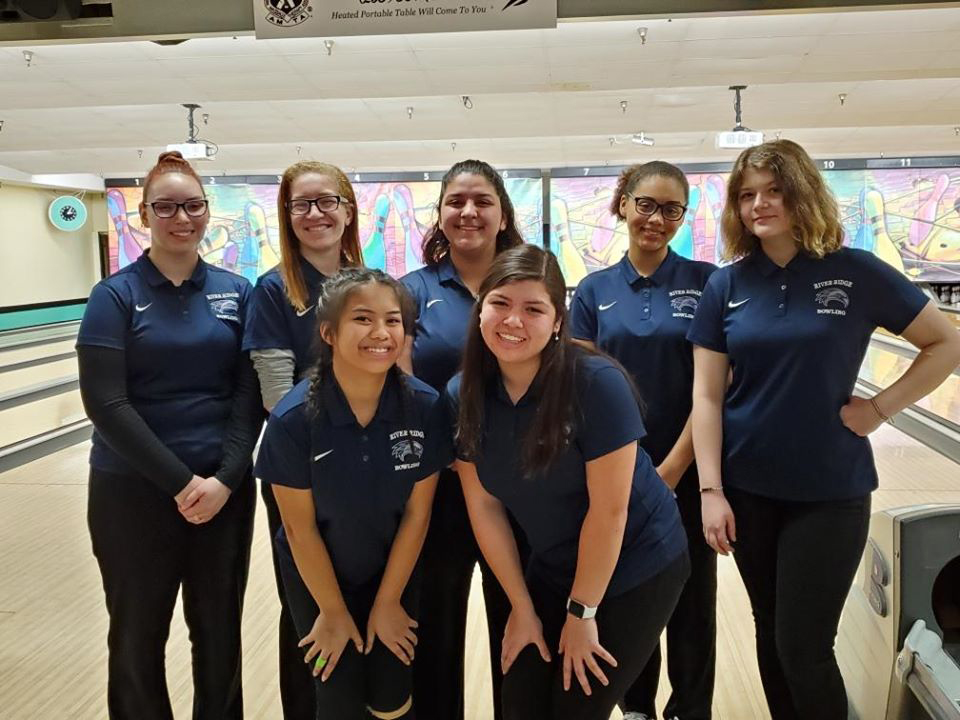 North Thurston, Capital and River Ridge Take Home High State Placings
North Thurston junior Juliauna Gosney finished second at the Class 3A state bowling championships after registering a six-game total of 1,244.
Gosney opened the state championships by tallying a 223 in the first game and 289, which was personal best game and the high game of all division individuals this year, in the second game. Gosney's runner-up placing at state matched the program's best finish. She joins Cortnie Brathovd, who finished second at the 2013 state championships.
Southridge's Omlor Nicole finished first with a combined score of 1,271.
The Rams also received a 10th place finish from senior Makenzie Brathovd. Capital sophomore Gabi Boyer was seventh (1,112). Local state participants at the 3A championships also included Capital senior Lizzie Miles and Yelm junior Bethany Place.
River Ridge placed eighth as a team at the 2A state championships with junior Mackenzie Laabs taking home fifth overall (1,049).
The Hawks also had state participants in Aricia Irineo, Jacie Fabela, Kaylee Cornell, Gabrielle Rivera, Rosemary Arias-Erazo and Makayli Taylor.