For just the second time ever the Timberline High School gymnastics program is headed to the state championship meet as a team.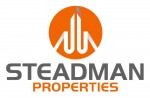 The Blazers secured their place at state after placing second overall at the 2A/3A West Central District III gymnastics championships at Kentlake High School.
Unfortunately for Timberline, it was a bittersweet district meet as, according to head coach Shannon Brigham, senior Madi Tanneberg, one of the Blazers' top gymnasts, suffered a season-ending knee injury and would not be able to participate at state for a fourth consecutive year.
Tanneberg, who was a freshman the last time Timberline advanced to state as a team during the 2017 season, also qualified for state on the bars after finishing eighth overall.
"(We) will have a difficult time placing high without Madi's scores," said Brigham, who is in her 15th season with the program. "Jasmine Shea and Adyson Belmont will need to have a great meet to carry the team's score. The other girls who aren't used to competing all-around will also need to step up and have a great meet on events they have not been competing on regularly this season."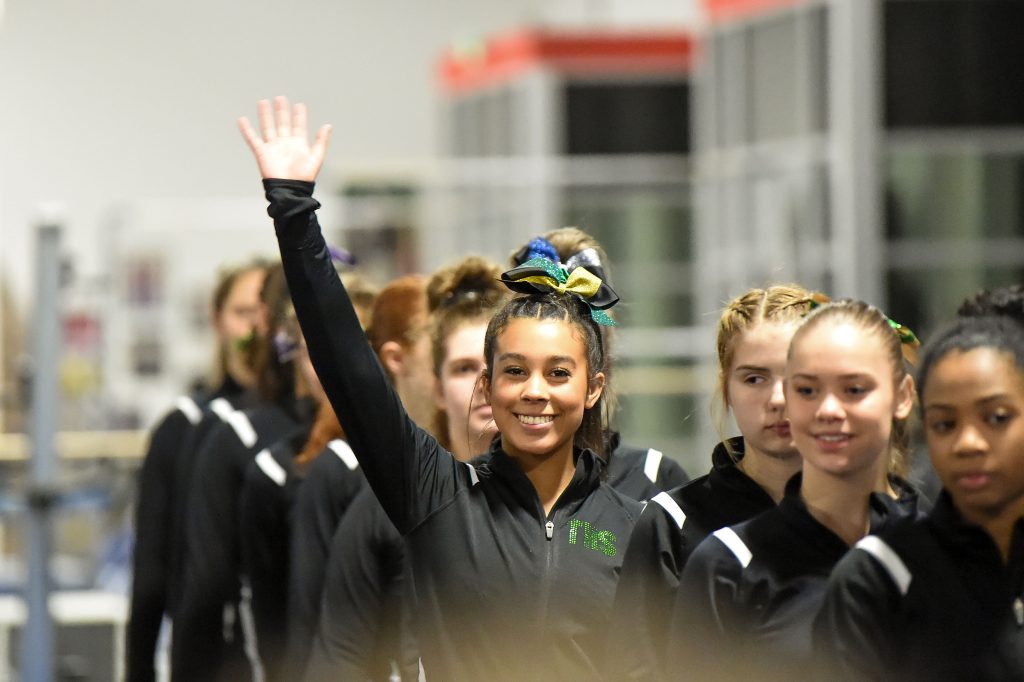 The 3A/2A/1A state gymnastics championships will begin on Thursday, February 20, at Sammamish High School in Bellevue. The opening day will consist of team all-around competition and individual qualifying. The following day will feature individual final events for bars, beam, floor and vault.
The Blazers will also have Shea compete individually after the senior qualified for state by placing third on floor, seventh on all-around and eighth on beam at the district championships. Belmont also qualified in multiple individual events, finishing second on vault, second on beam, seventh on floor and seven on all-around at districts.
Rounding out the Timberline team is Ava Wilson, Nani Bunn, Eliza Judd, Jenni Thiemann. Other team members that were unable to compete due to injuries include Talia Clark, Eden Brooks, Gabriela Peterson-Arano.
"(The team) stayed mentally tough and were determined despite injury after injury and injury this week," Brigham said about her squad following the Blazers' second-place finish at the 2A/3A South Sound Conference/Pierce County League sub-regional championships the previous week. "They stayed strong as a team and were encouraging each other the entire time. Girls who competed mostly JV all season had to step up and take varsity spots."
The Blazers are a part of the North Thurston Public Schools gymnastics team, which consists of athletes from Timberline, North Thurston and River Ridge. During the regular season, the three schools compete as one before moving on to the postseason where they represent their own individual school.
"It's a good team to be around," Shea said. "Everyone is always positive and encouraging. We obviously didn't know each other at first since we are from different schools, but everyone has done a good job of opening themselves up to making new friends and new teammates. Gymnastics can definitely be really scary at times because unlike basketball or football you're all alone out there. Just hearing your teammates cheer for you and constantly support you really helps a lot. It makes you feel like you're not so alone out there."
All three programs had plenty to celebrate at the district meet.
Despite both teams featuring a small turnout this year – River Ridge has five on its roster and North Thurston has three gymnasts – both the Rams and Hawks advanced individuals to the state meet.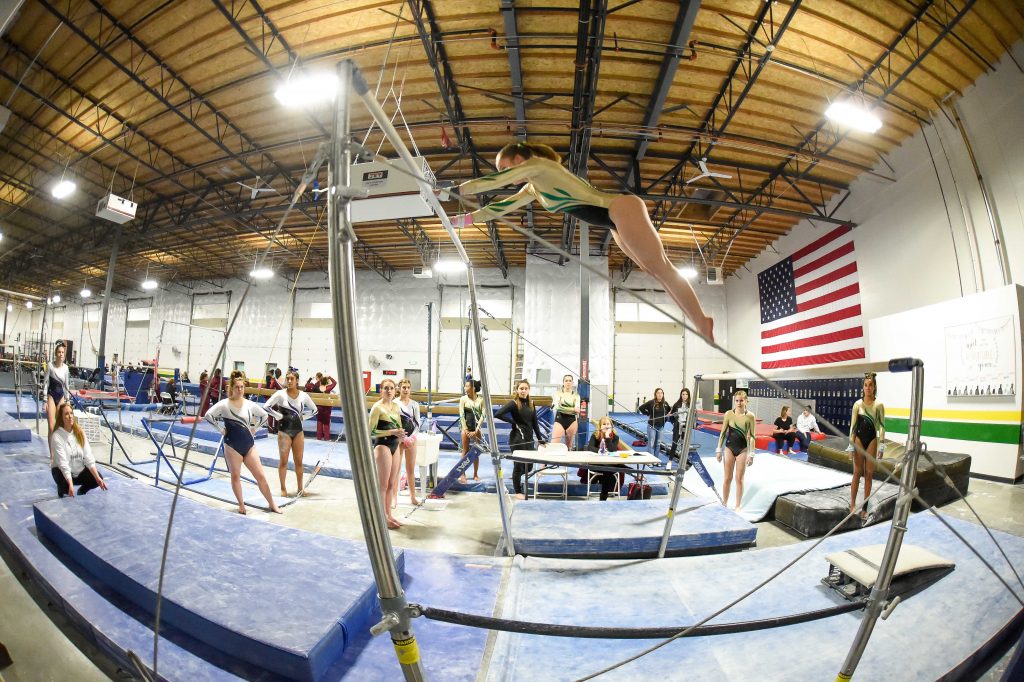 North Thurston's Nikki Krambs qualified on the vault, beam, bars, floor and all-around after placing 10th in the event at districts, while River Ridge will send Laurelae Bluntzer, Addysein Van Ness and Haley Smith to the state championships.
"This is the smallest group we've had in my four years here," said Bluntzer, the Hawks' lone senior on its roster, "but somehow, it's amazingly been our strongest year. We have so many powerful girls on this team. It's so exciting to experience that in my last year."
Bluntzer qualified on the floor and junior Van Ness qualified as one of the all-around spots, placing fourth in all-around, fourth on floor, fifth on bars and ninth on vault.
Smith also qualified as one of the all-around spots, placing first on vault, bars, beam, floor and all-around.
"This team really has a lot of fun together," Smith said. "The whole team has been very welcoming, and we've been able to build those bonds with people from different schools. A lot of us either knew each other outside of school through gymnastics or we had friends who knew each other so it was easy for everyone to develop that trust."
That strong bond resulted in wins for the team as during the regular season the combined program went 16-1 during meets. They will now look to duplicate that success at the state meet.