With just a month remaining in the regular season and both programs eyeing the playoffs, the South Puget Sound Community College men and women's basketball teams will host Lower Columbia College in a key Northwest Athletic Conference double header at home on Wednesday, February 12.
The women's game will begin at 6:00 p.m., while the men's tipoff is at 8:00 p.m. Both games will be played at The Evergreen State College.
The SPSCC men's game against the visiting Red Devils should go a long way in deciding the NWAC West Conference champion.
The Clippers, who have yet to taste defeat in 2020, going a perfect 9-0 in January with four wins at home, entered February sporting a spotless 7-0 record in conference play with Lower Columbia (6-1) a game back in the standings. The Red Devils' lone conference setback came in a thrilling 84-82 defeat at home on January 15 against South Puget Sound.
Ben Janssan (25 points), Cacoa Chatman (23) and Branden Bunn (22) all posted 20-point games for SPSCC in the win over Lower Columbia.
The Clippers are currently ranked seventh in the NWAC Adidas Men's Basketball Coaches Poll (January 29). Undefeated Skagit Valley (20-0) holds the top spot with six first-place votes, while North Idaho is second, receiving the two other first-place votes. Umpqua, Clackamas and Spokane round out the top five with Lower Columbia ranked eighth.
Both Chatman (18.3 points per game) and Janssan (17.9 ppg) are ranked among the top 20 scorers in the NWAC.
Chatman, a sophomore, has scored in double digits in every game this season, hitting the 20-point mark seven times. He scored 20 or more points during SPSCC's final three games in January, going for 23 points in an 88-73 win over Highline, 25 points during the team's 84-72 victory at home over Grays Harbor and 26 points in an 84-75 win over Centralia.
Janssan has also been about as reliable an offensive threat as you can find in the NWAC this season, striking for 20 or more points a team-high eight times this year with a career-high 31 against Olympic.
South Puget Sound, the three-time defending West Conference champion, split its regular season meetings against Lower Columbia last year, losing 79-64 on the road and posting a 69-65 win at home.
The Lower Columbia men are led on offense by Samaad Hector (18.4 ppg) and Alexis Angeles (15.6 ppg). Hector, who scored a season-high 33 points and added 20 rebounds in the first meeting with SPSCC, is also the NWAC rebounding leader, grabbing 14.7 boards a contest. The 6-foot-6 sophomore forward has pulled down double digit rebounds in every game this year, including four games with 20 or more rebounds, highlighted by a 24-rebound performance in a win over SW Oregon.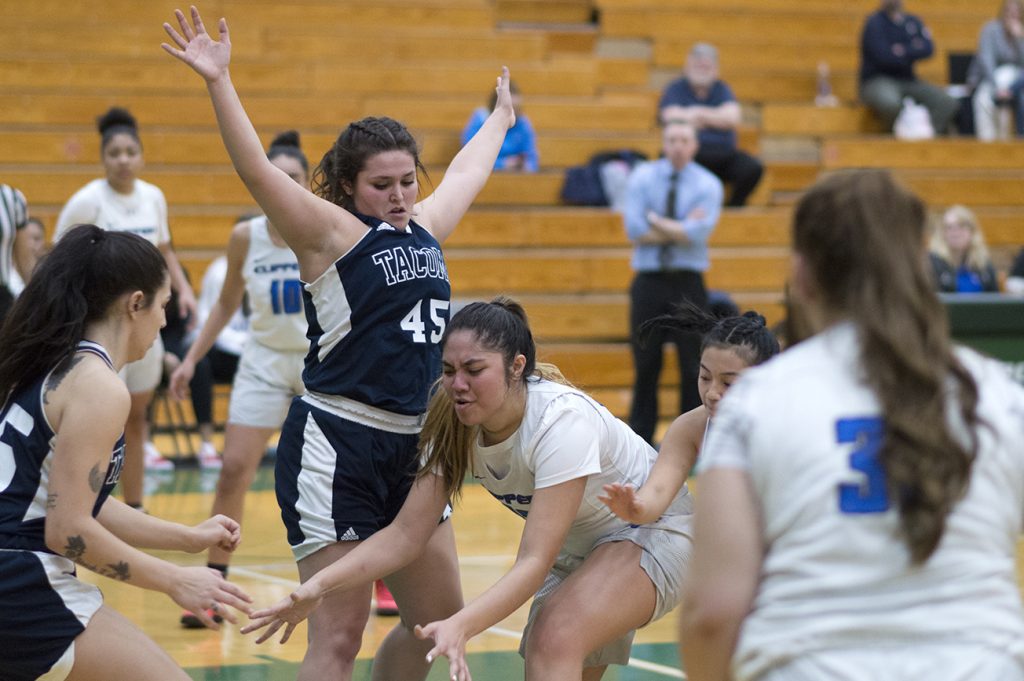 While the Clipper men are positioning themselves for a fourth consecutive NWAC tournament appearance, the SPSCC women find themselves back in a postseason hunt as well after dramatically turning around their season.
After an 0-14 start, the Clippers hit their stride once conference play got started and are very much in the conversation when talking about the playoffs. A win over Lower Columbia, which is challenging Centralia College for the West Conference title, would go a long way in helping South Puget Sound solidify itself as a postseason squad.
The Red Devils won the first match-up, thumping the Clippers, 79-44, at home. SPSCC received 13 points from Jasmine Griffin and 12 from Lainee Gorse in the loss.
The Clippers missed 45 shots from the field, shooting just 25 percent (15 of 60) against Lower Columbia and were outrebounded 55-30 with Kelani Brown pacing SPSCC with 11 boards.
South Puget Sound, however, responded to the Lower Columbia loss by posting a season-high three-game winning streak, which began with a 78-65 triumph at home over Pierce College. Angelica Francisco and Grose each scored 22 points in the victory, while Griffin registered a double-double with 15 points and 10 assists.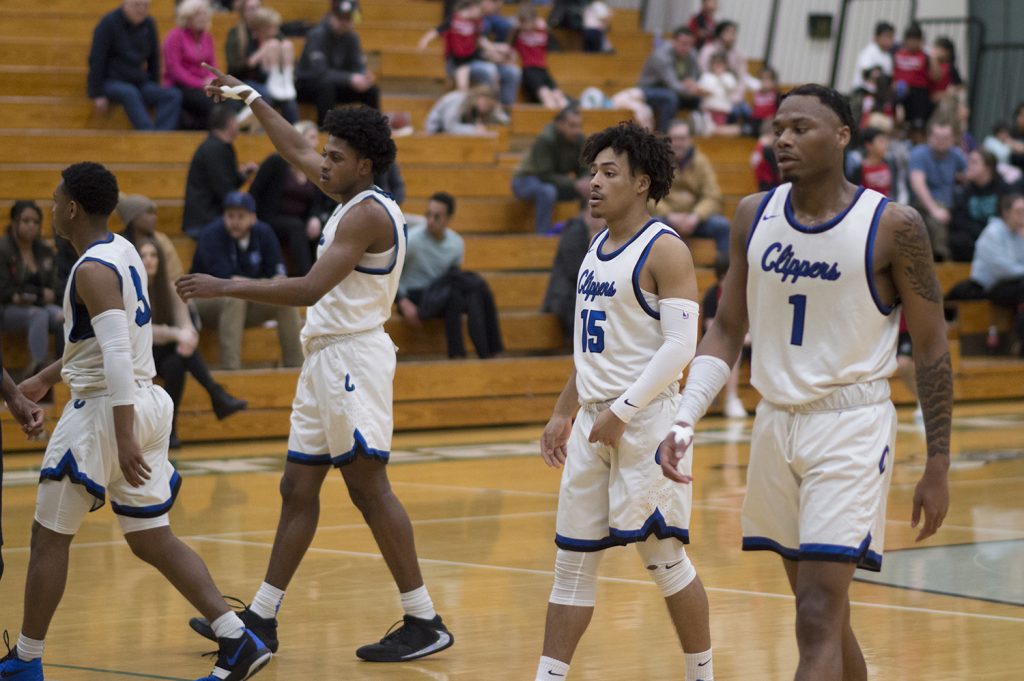 The Clippers followed up their win over Pierce by edging Highline, 57-54, on the road with Griffin putting together one of the best games in program history, scoring a game-high 18 points to go with 19 rebounds, eight assists and three steals.
The South Puget Sound women capped its three-game winning streak with its most dominating victory this season as it overwhelmed Grays Harbor at home, 85-39.
Brown struck for 27 points and 12 rebounds, while Griffin continued to fill up the stat sheet, scoring 23 points to go with 10 rebounds, five assists, six steals and two blocks.
The regular season for both the SPSCC men and women will be on February 26 at Centralia with the NWAC tournament beginning March 7-8 for the men and March 9-10 for the women.