The Saint Martin's University women's basketball team is enjoying one of its best seasons this decade.

The winners of just seven games last year, the Saints have already surpassed that win total with a month remaining on the schedule. They notched win No. 9 with a 63-62 road victory at Seattle Pacific. That triumph capped a three-game winning streak – the second such streak SMU has put together this season, something the team failed to accomplish even once last year.
Two big reasons for the turnaround that has the Saints in contention for a postseason berth in the Great Northwest Athletic Conference for the first time since 2014 is hometown products Sara Bowen and Makenna Schultz, a pair of senior guards who have a long-standing history with each other.
A trip to the postseason would be the perfect culmination of a basketball relationship that features more than a dozen years of playing with and against each other.
Rivals in high school – Bowen went to Timberline where she was a multiple all-league player for the Blazers, while Schultz was over at River Ridge, building her legacy as the Hawks' all-time leading scorer – they first met on the court in the championship game of the 2008 Hoopfest in Spokane.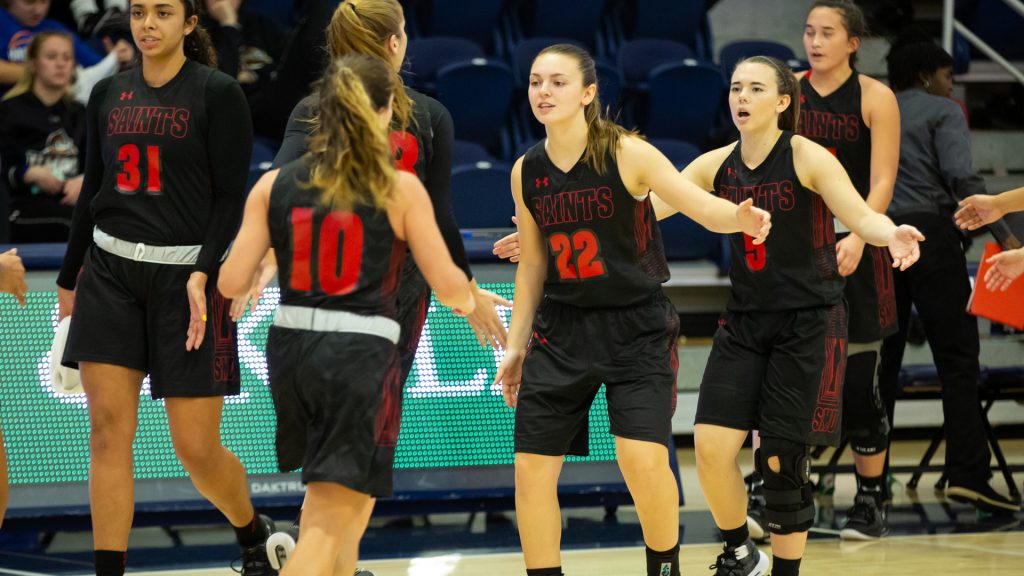 Schultz and her team of third graders won that day, but soon she would join forces with Bowen in the AAU ranks, eventually playing on a team co-coached by their fathers. More teams and countless games would follow over the next six years.
After going their separate ways in high school, they reteamed their final year for AAU ball. It was on this select team where former SMU coach Tim Healy first got a look at the two local stars.
It wasn't too long after that both committed to become Saints.
"Prior to going to Saint Martin's, Kenna and I really didn't talk about both going there and I think it was mostly because we didn't really talk about who we were being recruited by," Bowen said. "As for who decided to go to SMU first, we both were given offers by Coach Healy around the same time and signed within days of each other."
Both have certainly excelled in the program, both on and off the court. Schultz joined Bowen on the GNAC all-academic team last year, the second time she received the honor, and was also an honorable mention all-GNAC player in 2019.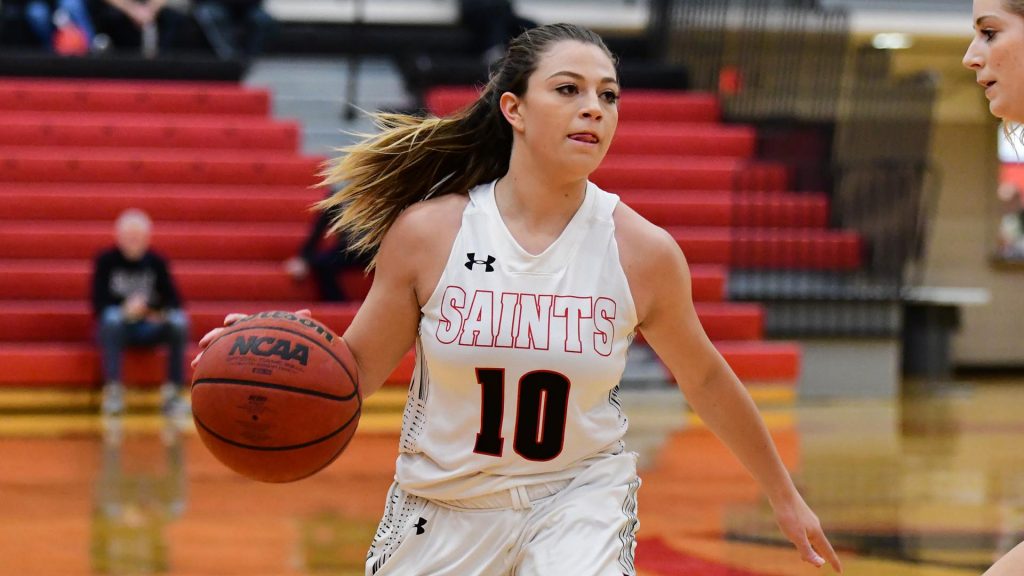 "Playing with Kenna the past four years has been an amazing experience. Going to SMU with Kenna made the transition to college basketball a lot easier because I had someone I knew that was going through it with me. We were able to lean on each other when times got hard and celebrated each other through our separate achievements," Bowen said.
"What impresses me most about Makenna on the court is her relentless drive to do whatever it takes to win. There is no one else on the court who wants to win more than Makenna does and she is willing to do whatever it takes."
While the two have played in more than a combined 150 games for the Saints and have been integral to the program's resurgence under third-year coach Christy Martin, both admit it's their moments outside the game which they will cherish the most once the season ends.
"Every memory that I have with Makenna has to do with the things we did outside of basketball," Bowen said. "Whether it be trips to Disneyland, late nights hanging out in hotel rooms or spending weekends at each other's houses. Those are the things that I will remember most, not the individual games or wins and losses, but all of the memories we made together outside of the games."
Schultz agreed, adding, "Playing basketball creates so many great memories, but most of them are off the court. Off the court is where the fun really began though. Sara and her family always invited me to stay the night and allowed me to join them on vacations. The Bowen family is one of a kind. The most generous people with the brightest and kindest hearts."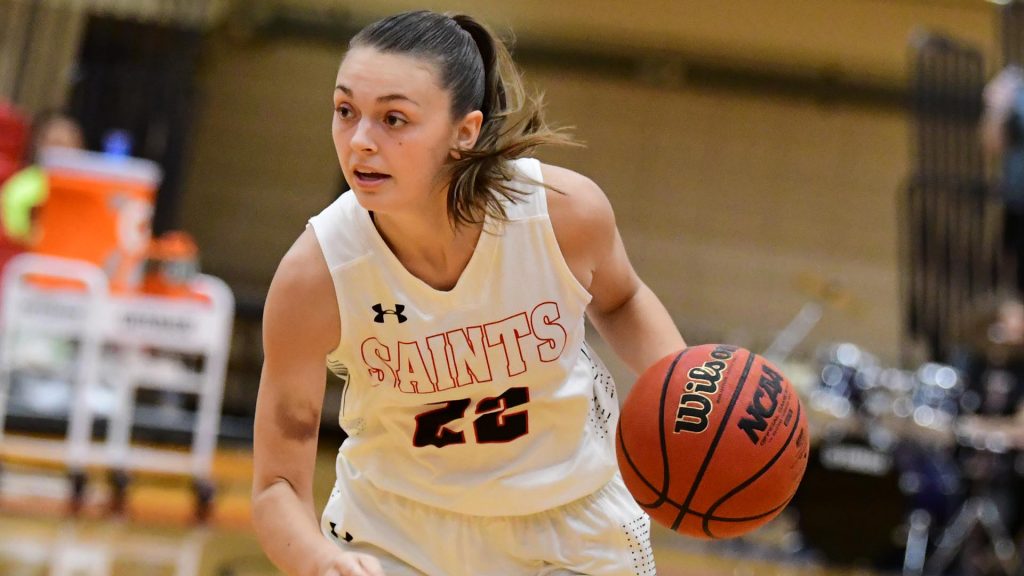 This strong friendship, however, is not exclusively Bowen and Schultz's as the entire team mirrors this bond. It's something both players credit this year's success to.
"This team is different because nothing comes in between us," said Bowen, who returned from a knee injury and made her first appearance this season on January 25 against Montana State. "We are all very close and genuinely want the best for each other, which contributes to us playing for each other and not ourselves."
"We are one big family," Schultz said. "We know the struggles, we know unique personalities and we know the importance of kindness to one another. We love each other. Once you have that you will do anything for your teammates to be happy."
The Saints will continue their quest toward securing one of the six berths into the conference tournament with nine key GNAC games in February, with its first home game on February 6 against Simon Fraser.