When Josh Sneva took over as the head coach of the North Thurston High School wrestling program four years ago, he admits the Rams didn't have a single girls' singlet on campus.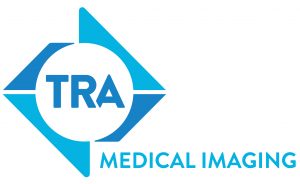 This, however, didn't prove to be too much of a problem at the time.
"When I started here, I think we had one girl who was interested in coming out for the wresting team," Sneva said. "She lasted about a week."
Fast forward to now and it's a major concern. In fact, a recent purchase of six girls' singlets still fell short of North Thurston's needs.
Propelled by positive word of mouth, the Rams feature almost two dozen girls, many of which are freshmen or sophomores, this wrestling season, turning the once non-existent program into a flourishing one virtually overnight.
"It's really something we wanted to get going," Sneva said. "It's just something that hadn't happened until now. We started to get a couple girls that were the kind of girls who brought their friends with them. They became the recruiters in the hallways and it just expanded from there naturally."
In mid-December, the Rams took a total of 18 girls to the Lady Classic in Everett – a scenario Sneva said he never imagined happening so quickly.
Several members of the North Thurston program shined. Five Rams competed in the varsity tournament with sophomore Dolly Manlapaz taking first place at 120 pounds. North Thurston also had varsity tournament competitors in senior Adrianna Oliver and sophomores Bitna White, Selena Colo and Sofia Jusino.
"The great thing about this group is how close they are," Sneva said. "They are just super supportive and really seem to care about each other. It doesn't matter what your skill level is at. We will find a place for you here. They're accepting of everyone. They work really hard for each other and they cheer really hard for each other."
That was the case at the Lady Classic as Manlapaz made short work of the competition in Everett, winning all four of her matches by pinfall.
She defeated her first-round opponent in 8 seconds and her quarterfinal opponent in 18 seconds. Manlapaz's semifinal competition proved to be her toughest on the day. She bested her in 79 seconds. From there, she pinned Bellingham's Ellie Morgen-Davis in 21 seconds in the championship round to claim the 120-pound crown.
Manlapaz followed up that performance by placing fourth in the prestigious Hammerhead Invite where she went 4-1 with her only setback coming against White River's Shelby Moore, who WashingtonWrestlingReport.net lists as the state's No. 3 ranked 120-pound wrestler.
"Last year, we told Dolly to just give it a try and 10 weeks later she was wrestling at the state tournament," Sneva said. "She's worked extremely hard to improve, and now schools are starting to contact her about wrestling in college. She finished fifth in state at the freestyle tournament. She just has a knack for it."
As it turns out Manlapaz also has a talent for recruiting as she has been one of the more active wrestlers trying to get more students to turn out.
"I just started talking to a lot of girls and just told the how much fun it was," Manlapaz said. "I told them how much it was like a family in here."
This was the sentiment echoed by teammate Annalee Bielas, a freshman who had never participated in sports before and suffers from visual impairment.
"I didn't even know they offered the sport here. I heard about Kai (Burgman) winning state last year and that made me want to give it a try," Bielas said, referring to 2019 North Thurston graduate Burgman, who won the 3A state heavyweight title last year. "I wasn't interested in sports before high school, but my dad wrestled, and he told me everything that was great about it. I'm meeting people I wouldn't have met before."
Bielas was one of several North Thurston wrestlers on the girls team who made their high school debut in Everett.
"She did incredible up there. I have never coached someone like her before. She is visually impaired, but wrestling is one of the those sports you can still compete in," Sneva said. "She came in here and wanted to give it a shot. She's here every day, working hard and the girls are really supportive of her."
According to Bielas, who is one of 12 freshmen on the team, she plans to be a four-year wrestler at the school and is one of many who is championing the program to classmates in an attempt to see the numbers increase even more next season.
"I'm really excited to see where we're headed," Manlapaz said. "I believe in all the wrestlers here and I think we're going somewhere. Next year we should have a lot more. We're still trying to get people into it. We already have a lot of younger people from the middle school who said they are coming in next year. It's just great to be a part of it."