Dreary weather and early nights are the hallmark of winter in the Northwest. It may seem easier to just stay home and dry, until the kids get restless and cranky. Fortunately, Olympia offers a cornucopia of theater opportunities for the whole family, or for a great date night without the kids. Mysteries, dramas, comedies and musicals abound. With three professional theater companies and multiple student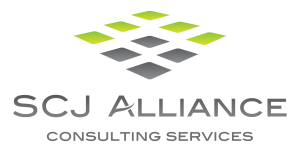 performances, there is something for everyone.
The staff at OFT proudly offers educational and entertainment opportunities to theater lovers of all ages. Their stated mission is to, "partner in raising imaginative, loving, joyful and confident children." They offer daytime shows for little ones as well as matinee and evening performances for families to enjoy.
The Wind in the Willows
Based on the book by Kenneth Grahame. Recommended for ages 5 and up.
November 29 – December 22
The Elves and the Shoemaker
The classic tale of little helpers. Recommended for ages 0-5.
December 4 – 8 at 10:00 a.m.
Snowman Magic
Something special happens to a snowman one winter's day. Recommended for ages 0-5.
January 8 – 12 at 10:00 a.m.
Number the Stars
Based on the Newberry Award book by Lois Lowry. Recommended for ages 6 and up.
January 31 – February 16
OLT has been sharing live theater with Olympia since 1939. September began the 80th season for this fantastic playhouse. From 18th century romance to 16th century theater, OLT has something fun for a date night or girls night out.
Miss Bennett, Christmas at Pemberley
This sequel to Jane Austin's "Pride and Prejudice" offers Mary a chance at romance. This romantic comedy is appropriate for all ages, but would be most enjoyed by older kids and adults.
December 6-22
Equivocation
High stakes political intrigue and a commission from the prime minister, what is a 17th century playwright to do? Recommended for adults.
February 7-23
Housed in the historic State Theater, Harlequin offers community members a chance to experience life and theater from many different perspectives. In its 29th season, stories revolve around the theme of transformation.
Sherlock Holmes and the Case of the Christmas Carol
A Christmas mystery by Pacific Northwest playwright, John Logenbaugh. Recommended for ages 10 and up.
November 27 – December 31
Noises Off
A comedy of theatrical proportions. Recommended for adults.
January 15 – February 8
The Highest Tide
Based on the bestselling book by Olympia author, Jim Lynch. Recommended for ages 10 and up.
February 26 – March 21
Student Plays
In addition to the professional theater companies, students across Thurston County are working hard to produce quality plays for your enjoyment. Taking kids to see their peers or the "cooler older kids" perform can be an inspiring experience. Studies have also shown that attending live theater can have social-emotional and educational benefits for kids.
Some of these plays contain difficult or mature topics. The age recommendations are only a guideline. It's not a bad idea for parents to research the plays before taking your kids. Drama can be a great vehicle for fostering conversation and understanding about uncomfortable subjects, but it's nice to be forewarned. Other plays, such as Cinderella, are terrific for even the littlest theater goers.
The Unbeatable Squirrel Goes to College
A superhero the likes of which you have never seen.
November 15 – 23
River Ridge High School
The Curious Incident of the Dog in the Night-Time
A Tony award winning mystery based on the novel by Mark Hadden. Recommended for adults.
November 15 – 24
South Puget Sound Community College
Night Watch
Is Elaine Wheeler seeing dead bodies or is she going crazy? Recommended for ages 13 and up.
November 15 – 23
Timberline High School
Rodgers and Hammerstein's Cinderella
The classic musical you can't help but sing along to. Recommended for all ages.
November 15 – 23
North Thurston High School Drama Club
Student Works Productions
Recommended for ages 13 and up.
January 31, February 7 and 8
River Ridge High School
Almost, Maine
A romantic comedy about life and love in a small Maine town. Recommended for ages 13 and up.
January 16 – 25
Capitol High School
Folktale Festival
Held by Aspire Middle School and performed at the Koval Center. Recommended for all ages.
January 24 – 25
Aspire Middle School
Arts Alive Mystery Dessert Theater
Join in the mystery! Recommended for ages 10 and up.
February 6 -7
Olympia Regional Learning Academy theater program
Lillian Hellman's The Children's Hour           
Lies and scandal in an all-girls school. Recommended for ages 13 and up.
February 21 – 29
North Thurston High School Drama Club