One was an absolute juggernaut, running through everyone who lined up against them the entire season.
The other played the role of spoiler for a second straight year, navigating through a strong league and overcoming a low seed at the district tournament before evolving into the team no one wanted to play in the postseason.
Tenino and Olympia may have taken different paths this high school girls soccer season, but both programs can claim to be two of the state's best at year's end.
The Beavers and Bears saw their stellar seasons end in the quarterfinals of the state tournament with Tenino suffering its first defeat of the year to Seattle Academy in the 1A ranks and Olympia losing, 1-0, to Auburn Riverside in the 4A classification.
It was a season of firsts for the Beavers as Tenino registered its first district championship and first state playoff victory while posting an 18-1-1 record.
Tenino saw its hopes for a state title end during a 5-0 loss to Seattle Academy, a team that is playing in its 12th consecutive state tournament and has five state championships on its program's resume.
It's a history the Beavers look to emulate, and this season certainly helped establish the foundation for such a run.
Following a 1-1 tie against W.F. West in their second match, Tenino rattled off 17 consecutive victories with the Beavers being equally dominant on both sides of the field, outscoring opponents a combined 84-6 during their lengthy winning strike. They registered 11 shutouts over that stretch, while scoring five or more goals eight times.
Leading the charge was junior dynamo Brieanna Dell, who to no one's surprise was named the 1A Evergreen Conference play of the year at season's end.
Great things were anticipated out of Dell following her sensational sophomore campaign which saw her score a school record 25 goals.
She not only delivered, she far exceeded even the lofty of expectations by scoring a state-best 42 goals and dishing out 9 assists.
Dell opened the year with a five-goal performance against Napavine. It marked the first of 6 matches where she scored 3 or more goals and the first of 3 games where she would score 5 goals.
Dell also had five goals in a 6-1 thumping of La Center and all five scores in the Beavers' 5-1 defeat of Rochester. Her four-goal outbursts came against Forks and South Bend. She also had the game-tying goal against W.F. West and the game-winning goal against Montesano on Halloween night in a victory which secured the league championship for Tenino.
In fact, the only time during the regular season Dell failed to find the back of the net came during an early non-league match against Aberdeen. And all she did in that one was assist on the game winner in Tenino's 1-0 victory over the Bobcats.
Dell was equally impressive in the postseason. She scored two goals and an assist during Tenino's 4-0 win over Castle Round in the district semifinals before successfully connecting on a PK during the district finals win over Montesano.
The only question now is, what does she do for an encore next year as a senior? Dell will enter her final season of high school soccer with 87 career goals, a mere 13 shy of the century mark, a feat few have accomplished in the state.
One thing's for sure, Dell and the Beavers will be one of the state's most experienced teams in 2020 as they lose just one senior – captain Kathryn Fittinger – this year.
In addition to Dell receiving league MVP honors, the Beavers also had first-team all-league selections in Abby Severse (goalkeeper), Grace Vestal (midfielder), Alivia Hunter (defender), Andee Schaffran (defender), and second-team picks with Morgan Miner (forward), Megan Letts (midfielder), Iris Campesino (midfielder), and Ashley Schow (defender).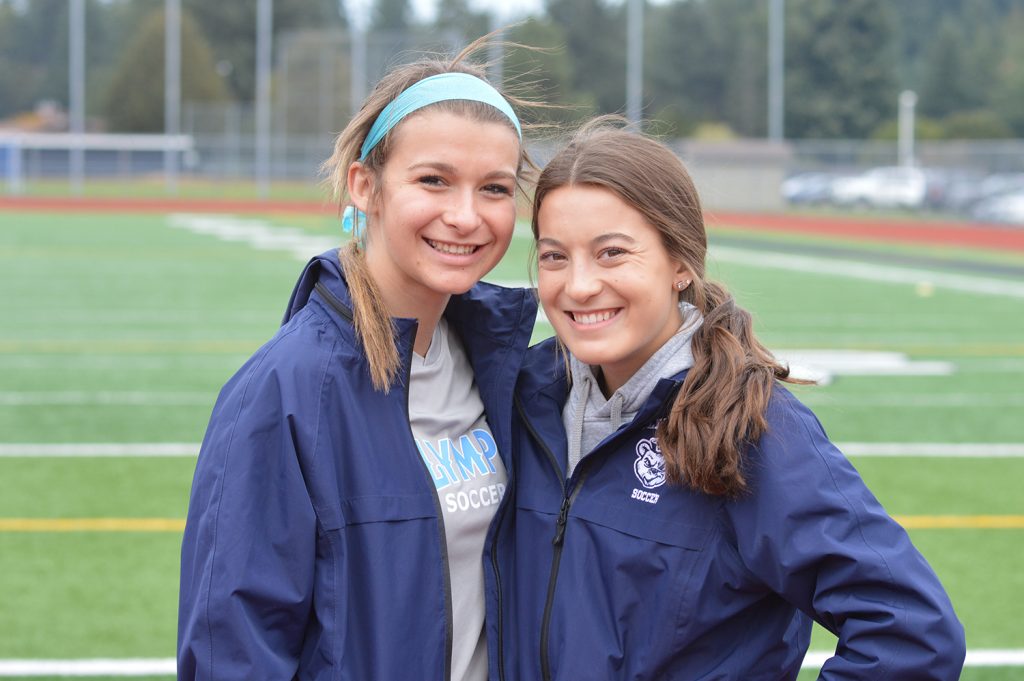 For a second straight year, Olympia, under coach Tamara Liska, was able to shake off a middle-of-the-road regular season and make a deep playoff run. The Bears were 4-4-2 in the 4A South Puget Sound League, good for fifth place in the highly regarded league.
Olympia faced a similar path last year, finishing in the middle of the league before finding their stride once the postseason rolled around.
They first needed to defeat Federal Way in a play-in game to secure their berth into the district tournament. Olympia easily accomplished that with a 5-2 triumph over the Eagles. Up next was Tahoma in a loser-out game. Olympia prevailed 3-0.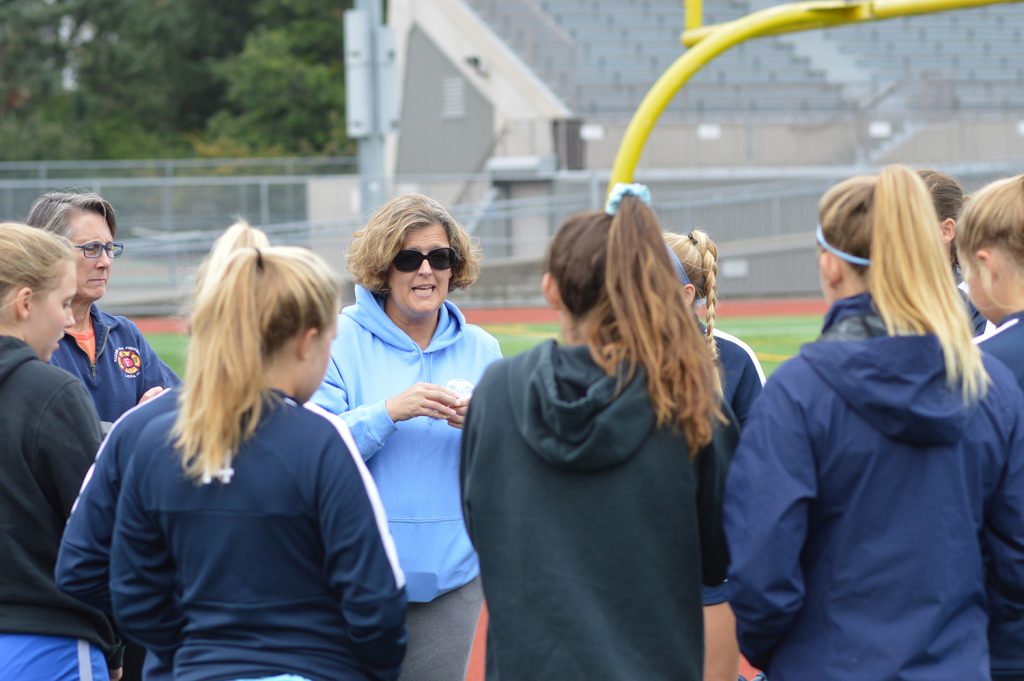 With their ticket already punched for the 4A state tournament for a second consecutive year, the Bears lost, 2-0, to league champion Puyallup, but due to their earlier heroics would take the districts No 3 seed into state.
Behind Lauren Forster's goal in the 79th minute, Olympia knocked off Eastlake, 4-3, in the first round of the state tournament. The Bears season came to an end, however, following a 1-0 loss to 4A North Puget Sound League champion Auburn Riverside (19-1-1) in the quarterfinals.
Olympia's 4A quarterfinal appear was its first since 2014.
The Bears had eight seniors on this year's squad with Forster, Vanessa Chan, Lindsay Lucenko, Marissa Manning, Dahlia Scher, Makayla Soh, Christina Spinharney and Lyric Tinnel.