The South Sound Clothing Closet for Foster, Adoptive and Kinship families is a labor of love for Neal and Jane VanDeventer. "Barbara and Bill McGregor are partners in this too. We are all in this together," shares Jane. The two couples are long-time foster parents. The VanDeventers have been foster parents for 39 years. "We've had over 300 placements, and over that time we saw the need for support for foster families," Jane explains.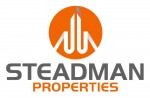 The Clothing Closet is located in a portable building in the back parking lot of Grace Community Covenant Church. It is a ministry of both Grace Community Covenant and New Bridge Community churches, but is open to any foster, adoptive or kinship family in the area. Regular hours are Saturdays between 10:00 a.m. and noon. That is when families are invited to drop in and pick up whatever they may need. The only limited item is diapers, which are in high demand. "We kind of try to dole those out, so everyone can have a few," Jane shares.
"We have displays and everything," says Jane. "It's like a little boutique."
"We've grown exponentially," states Neal. "We base our use on how many kids are served, not how many families. For the first couple years, we had maybe three or four kids, maybe five kids served during the two hours, and now we are up to 25 to 30 every Saturday."
Since everything in the shop is donated, they never know exactly what they will have from week to week. Volunteers go through donations in the back room, sorting everything by gender, size and season. They decide what to put on the racks, and what is worth storing. Space is limited, so out-of-season items, adult clothing, or anything deemed not appropriate is taken to another charity like City Gates.
"We have quite a crew of volunteers," says Jane. Jane and Neal are there most Saturdays. Fellow foster parents usually volunteer at least one Saturday a month. "Then we have work teams after bible study," Jane ads, when church members come over and for a couple hours and help sort donations.
Over the last 15 years especially, the couple has noted the increased need for foster care. They hope the Clothing Closet will encourage new people to become foster parents. Sometimes financial concerns keep people from taking in foster children. The state has many programs to help ease that burden, but it can take time to get all the pieces in place.
There is a network of foster/adoptive/kinship parents who help one another in all sorts of ways. The Facebook group is one way they connect. Another is the support group  Compelled to Care. "It's very supportive," says Jane of their community, and the VanDeventers see the Clothing Closet as one more way to share resources.
Kinship caregivers, those who are caring for a family member, are often unaware of the help that is out there. "That's the group that they just figure, well it was my family, therefore I don't get any support. But they need just as much support as a foster parent," Neal assures.
"We are for everybody," Jane agrees. "We don't care how much you make. We are trying to make it easier."
It is not unusual for the VanDeventers to receive a call in the middle of the week with an urgent request. A baby needs to try a different formula, or has just gone up a size in diapers, or a child has been placed in emergency care and needs clothing to get through the week. "Luckily we live close by," says Jane. It's easy for one of them to get away to open the Clothing Closet for a parent who can't wait until Saturday.
"We would like more foster families to know we are here because we have plenty of donations to share," Jane affirms. They see their mission as helping orphan children in any way they can. The need is great, and if families and individuals are able to step in and care for a child, the Clothing Closet can be a place to find supplies, information and camaraderie with other families in similar situations.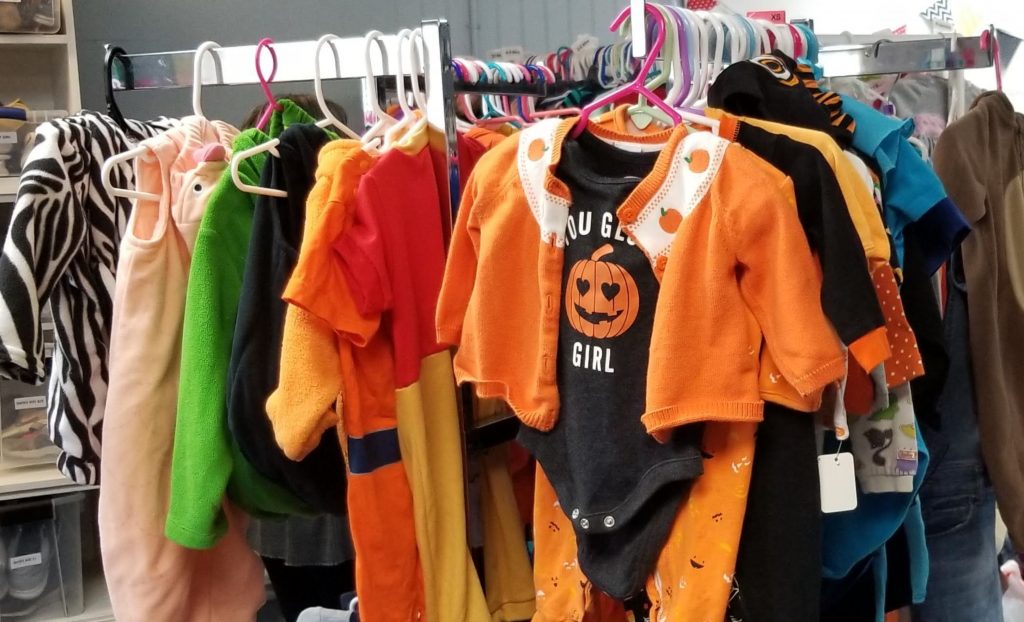 "Being a foster parent can be a calling, and it is not for everyone, but everyone can help in some way," says Jane. They take donations all year long. They prefer people exchange large items like furniture, bigger toys or baby equipment via the Facebook page because that saves valuable space.
Diapers and baby wipes are always in high demand. Other items that are scarce but always useful are brand new socks and underwear. Seasonal items like mittens in the fall and winter are appreciated.
The Clothing Closet serves children from all of Thurston County as well as Lewis, Mason, and Greys Harbor.
South Sound Clothing Closet is located in Grace Community Covenant Church (portable in back parking lot) at 5501 Wiggins Road SE, Olympia. It is open Saturdays from 10:00 a.m. until noon.