Echoing from the stands at Tumwater District Stadium, "T-Bird Power" was the theme Friday, October 25 as the Tumwater T-Bird boys football team took down cross town rival AG West Black Hills, 59-0 to retake the 21st annual Pioneer Bowl Championship.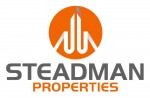 Dominating on all sides of the ball, Tumwater (8-0, 4-0 2AEVCO) showed why they are ranked first in the state in 2A rankings. The T-Birds scored seven touch downs on offense and added two safeties on defense. A third quarter 44-yard pick six touchdown by Sophomore Ashton Paine, reechoed the overwhelming strength for the T-Birds victory.
Tumwater ran for 195 yards with two rushing touch downs each for seniors Dylan Paine and Tyler Woods. Sophomore tight end, Austin Terry scored early on a wide-open pass from junior quarterback Cody Whalen to lead the T-Bird offense.
For Black Hills (2-6, 1-3 2AEVCO) nothing seemed to work well that night. The Wolves posted 31 total yards with minus 12 yards rushing. Senior utility player Julian Kennedy, who leads the Wolf Pack defense as a defensive end, left his wide receiver and running back roles to stand in as the third string quarterback for Black Hills after Ryan Moloney was knocked out on the first drive of the game.
T-Bird coach Bill Beattie praised his team's week of preparation as a key factor in the victory. "Our kids have been excited for this game for a long time," stated Beattie. "Our depth showed tonight. The kids really executed and the defense guys were absolutely fantastic tonight. It was a great effort by all of our kids."
Tumwater heads to Centralia (5-3, 2-2 2AEVCO) next week, as they fine tune for post season play. "We have Centralia next and we are looking forward to watching film and seeing how we can get better from this game," said Beattie.
For Wolves coach Kirk Stevens, the loss was disappointing, yet he was proud of his team's fight. "We knew it was going to be a tough one," said Stevents. "Tumwater is a strong, fast and physical team. We knew we had our work out for us. I am so proud of a lot of our guys. You saw guys stepping up and playing all the way through and not giving up. We will look to win against Rochester next week, which will put us in a mini-playoff game hopefully." The Wolves host Rochester (1-7, 0-4 2AEVCO) Friday, November 1, at Tumwater District Stadium.