Local teams from North Thurston, Timberline, Olympia, Capital, Tumwater and Black Hills competed Saturday, October 20, 2019 at the 32nd Annual Capitol City Invite tournament.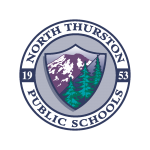 The Invite gives an opportunity for 16 teams around the area to compete; this year it was featuring teams from 2A, 3A and 4A state levels. For the local community, it is a great event and allows local teams the opportunity to play each other. Ridgefield High School defeated Puyallup's Emerald Ridge 25-14, 25-12 to take the championship.
North Thurston High School (5-4, 5-4 SSC) Coach Jacqueline Meyer loves the opportunity to grow her team at the tournament. "I have a very coachable team," Meyer said. "We are doing well this year. We are trying to get in that third spot in our district (South Sound Conference) and our goal is getting our team comfortable and used to each other." North Thurston hopes to build off the tournament in the remaining SSC play. "We tend to come on really strong in the second half of the season. We have a difficult league and we are competing."
Timberline High School (1-8, 1-8 SSC) coach Tracie Lindeblom looks for her team to learn lessons at the tournament. "We are young," Lindeblom said. "I have a very hardworking team. We are just learning and growing all season long." Lindeblom hopes her team will keep winning as many matches as possible for the rest of the season. "I hope we start playing together as a team more, to build bonds as a team and stay mentally strong in our play."
Olympia High School co-hosts the event with Capital High School, alternating each year where the invite is held. Olympia (5-5, 1-3 SPSL) head coach Laurie Creighton loves the ability to compete with other local teams. "It is hard for us in the SPSL," said Creighton. "We don't have any local teams to play. When we play here it is great to have the local team and local fans."
Capital (8-0, 8-0 SSC) head coach Katie Turcotte, who assisted Creighton for nine years, remarked how local friendships between players and coaches spur on the competitive nature of the tournament play. "There are always great competitive games here at the invite when we play some of the local teams," Turcotte said.  Capital (3rd in State 2019, State Champs 2018) missing many key players at Pre SAT events, took the opportunity to give playing time to build depth as it looks to build for another State Tournament run in November.