Many people in our community are without permanent homes and consequently have extremely limited access to a shower. Local resident, Lisa Gillotti, visionary and founder of Build A Bus Home, and her dedicated team are making significant progress toward providing people with hot showers, sinks, toilets and laundry machines via mobile facilities. Build A Bus Home's current focus is offering these services in repurposed trailers and buses. This pathway program offers a stepping stone on the challenging road of living an unsheltered life.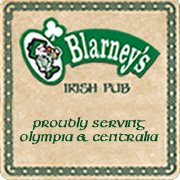 A shower seems like a simple thing, especially when you have easy access. This is not the case when you are homeless.
"It is a way to return dignity," explains Lisa.
"For a moment, it wipes away your worries. It's a new day," said James Osier, Build A Bus Home's Operations Manager, who experienced homelessness in his own past.
Build A Bus Home already owns a 53-foot trailer equipped with 17 showers. One end has five and the other end has 12. Signs are changeable to designate use for men, women, families and gender considerations. The trailer was originally owned by DNR (Department of Natural Resources) and allowed 1,500 firefighters a day to shower. Each stall is equipped with soap and a privacy curtain. A yellow school bus has been gutted and is being refitted with washers and dryers, composting toilets and lockers for use by the participants. A red truck for collecting gray water accompanies these two rigs along with a powerful generator.
In June 2018, Thurston County declared homelessness a public health crisis. The City of Olympia followed the following month. Addressing this countywide issue takes collaboration from all sides involving public and private organizations, businesses, service groups, churches and volunteers. As a long-time resident of Thurston County, I have never been homeless. As I learn more, I am understanding that a portion of this population has serious drug and mental health problems. This group can be quite visible and attract attention. There is also a significant portion experiencing drastic financial circumstances such as the loss of a spouse or job, increasing rental costs or domestic violence. These people, which include a startling number of children, live in cars and tents or worse. Such poverty is often hidden.
Long-term, permanent housing is one expensive piece of the solution, but the spectrum of need for housing and services is huge. Temporary housing can be helpful. All along the way, people need basic hygiene – showers and toilets. Without these modern amenities, people face diseases and health issues.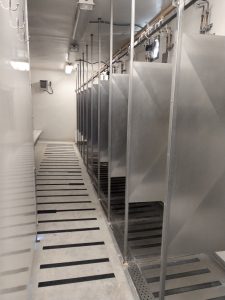 The Mobile Hygiene Infrastructure Program (MHIP) wants to help along the way to more successful living. The purpose is threefold:
To improve quality of life, health and self-esteem.
To reduce demands on public and private services.
To improve health, job, income, housing and service outcomes.
The development committee brings together years of community service and experience. A detailed plan and strategies for moving the project forward in stages has been created.
The Mobile Hygiene Infrastructure Program is moving towards its first launch. The existing need makes it easy to imagine a calendar full of scheduled stops around the county including mitigation sites, homeless camps, church parking lots and other locations. More help is needed as Build A Bus Home grows its organization. The committee is looking for a volunteer coordinator and an administrative assistant. There will continue to be work parties and other events you can find on Facebook. If you or your business are able to contribute, please contact Lisa at 360-544-2677 or at info@buildabushome.org. You can also schedule an information event for your service group.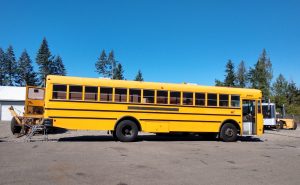 "We're very excited," said Lisa. She sees everyone being able to take a shower, including those with additional special needs. The goal of MHIP is to serve as many people as possible and make all services as barrier free as possible. The needs within our community must be addressed with compassion and preparedness. Problems don't disappear by being ignored. How can you best contribute?
Like getting a shower, having a phone is essential for making job connections, communicating with others and keeping up on information. For people with limited financial resources, it is possible to get a free phone from the government. The arrangement has parameters, it but can be helpful to those who qualify. Maybe you can pass this information onto someone who could use it.
Get more information a Build A Bus Home website.