Terry Shaw had heard the rumblings about standout Armani Tonuao before he was even named North Thurston High School's new head football coach last spring.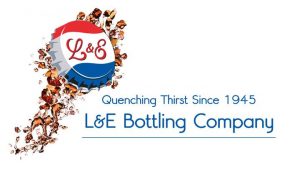 It's safe to say by the time Shaw got his first look at the nose guard in action during the Rams' team camp in August, he was as good as advertised.
"We were down in Oregon playing this team. It was a goal line situation and they were trying to run it straight up the middle," Shaw said. "They run the play and I'm looking from the offensive side and the whole offensive line moves backwards."
The play, which started at the 1, ended at the 10 with Tonuao emerging from the pile with the football.
"You watch the film and he literally takes three guys and drives the whole line back and, if that weren't enough, he then comes out with the ball," Shaw said. "We met Armani at our June camp, but didn't really get to see much of him because we weren't in pads. So, this was really our first look. After we watched the tape, all the coaches just looked at each other in amazement and said, 'Alright. That was impressive.'"
And Tonuao is just getting started.
Of the 28 players who either received an MVP or first-team all-conference honors in the 3A South Sound Conference last year, 20 were seniors and 7 were juniors. North Thurston's Tonuao was the only sophomore on the list, earning the distinction at defensive end.
The 6-foot-2, 240-pound Tonuao has since made the move to nose guard, spearheading the Rams' defense as he attempts to rejuvenate the program's hard-hitting tradition.
"I'll still play a little at D-end, but mostly I will be at nose guard," said Tonuao, who also starts at offensive guard. "I don't really care just as long as I'm out there hitting. I'll play wherever they want me to play."
Tonuao has proven to be a quick study as nose guard is his third defensive position since he arrived at North Thurston three years ago.
"One of the things with Armani is his football IQ is so high," Shaw said. "You say something one time to him and he gets it."
Tonuao started the final three games of his freshman season at middle linebacker, a position he had never played before, but stepped in admirably as his high school varsity football career got started.
"I remember being super nervous," Tonuao said.
That is until he registered his first tackle.
"It was against Timberline and I tackled their quarterback," said Tonuao, referring to a play against the Blazers' former conference MVP Hunter Campau. "That was the first time I really felt like I belonged on varsity."
He started every game at defensive end last year before he settled into his current position at nose guard.
"Armani is the type of person who after practice is over and everyone else has left, he's the one helping the hurt player who's slow off the field," Shaw said. "He just wants to help everyone out. He always has a smile on his face. He's just a great teammate on top of being an exceptional player."
Shaw will lean on his two-way star lineman as looks to return North Thurston back to its winning ways. The Rams are coming off three consecutive 2-8 seasons, but got off to an exceptional start in 2019, defeating West Seattle (43-7) and Port Angeles (55-6) before losing to defending conference champion Peninsula (38-12).
Shaw, however, is no stranger to turning teams around. He took over a Rainier program in 2013 that had only won one game the year before. The Mountaineers went 3-6 during Shaw's first season and steadily improved over his tenure.
In fact, Shaw's only losing season in six years at Rainier was his inaugural season. He won five or more games each year over his final five seasons, highlighted by a 7-3 record in 2017, which saw the Mountaineers break a 25-year state playoff drought.
He now looks to do the same with the Rams, who, surprisingly, last had a winning season in 2013 when they went 9-3 and advanced to the Class 3A state quarterfinals.
"It's something we always talk about, getting (North Thurston football) back to where it was," Tonuao said. "Every practice we're talking about bringing up intensity, put effort into everything we do and caring about your teammates."