Say what you want about Millennials – do they vote or not? Could they live without their phones? Can they stay put at a job? One thing is certain – everyone is different and it might be helpful to keep from putting too many labels on anyone.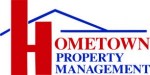 Take, for example, Alyssa Compton Clark. She orchestrates every one of her days in order to accommodate her packed life. She is a full-time college student, music teacher and wife. She is on target to complete her Bachelor of Science in Marriage and Family Studies this coming March.
"I want to serve the community," explained Alyssa, who envisions creative ways families can work better to become more successful. Her next education goal is to earn her Master's in Public Relations. When she's not doing homework, Alyssa teaches both piano and violin to youngsters and adults. At the young age of 22, Alyssa is strategizing the optimal ways she can be engaged with her community.
Alyssa grew up on the northeast side of town and attended South Bay Elementary, Chinook Middle School, North Thurston High School and also did home schooling. The combination of public and at-home education gave Alyssa a variety of ways to learn. Her experiences and her own learning style made her cognizant that students have different needs, and many struggle in the traditional classroom. "Her heart goes out to such students," remarked her sister Adrienne Makin, who recognizes Alyssa took a less traditional path to her high school graduation.
Alyssa's interest in families, education and community inspired her to run for a board position with North Thurston School District. She aims to have 90 percent of third graders be at their reading level. She said at this time, it hovers just about 50 percent. "I can't emphasize how important I think families are, and how much communities need strong families," noted Alyssa. She plans to "address the crucial needs of family-centered early learning and provide young families the support they need to help their children develop academic and social skills that will lead them to high paying careers and happy, healthy lifestyles." This would happen by increased partnership with local non-profit organizations that already offer parenting classes, literacy support for children and adults, and other hands-on programs.
She's still in the early stages of her own family. Alyssa and Ryan Clark got married two years ago after knowing each other through high school and after she served a mission trip away from the area for 18 months. They have since settled into Lacey where they rent a house. "I like it here," commented Alyssa who said she plans to stay here even though her siblings and father now live in Utah. Another member of her family is Teddy, the beloved cocker spaniel that previously belonged to her mother who passed away three years ago.
Most of us lead busy lives and it is still possible for people of all generations to contribute to our community.