If you exit Interstate 5 in Rochester and travel west down Old Highway 99, one of the first landmarks you will undoubtedly notice is the South Sound Speedway.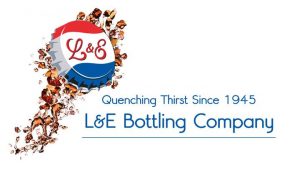 The Rochester-based racetrack and its figure-eight course plays host to street stock, sprint cars and a wide variety of other automotive divisions throughout its racing season. But if you keep driving a mile or so down and inch your way into Tenino, you'll find real some horsepower at the Scatter Creek Training Center.
Owned and operated by the husband and wife team of Todd and Shawn Hansen, Scatter Creek Training Center is a 175-acre horse training, rehabilitation and boarding farm.
"Our goal was to limit the number of horses so that we could focus on quality over quantity," said Shawn about the 28-stall facility.
The Scatter Creek Training Center features a 3/4 dirt racetrack, euro-ciser, starting gate, arena, round pens and hotwalkers surrounded by big paddocks with loafing sheds.
But all that is simply secondary. The real top commodity at the farm is passion and has been since it first opened its doors in 2005.
"I believe once you are involved in racing, it becomes a part of you," Shawn said.
You would be hard-pressed to find anyone who could speak on this more than the Hansens as the couple have been involved in the Thoroughbred industry basically their entire lives, serving as breeders, trainers, owners and just about everything else in between.
It's a labor of love – extremely long on hours, but for Todd and Shawn, who have been married for 21 years and have a 12-year-old son, Ethan, it's more than worth the commitment.
Currently Todd tackles the day-to-day operations of the couple's residential building company, while Shawn manages Scatter Creek Training Center, but when it comes to making decisions on their racehorses and broodmares, they work together.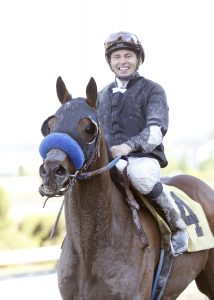 It's kind of been that way since they first met. The two grew up in the thoroughbred industry, each getting their first jobs at the Tenino-based T90 Ranch, one of the Northwest's premiere racing and breeding farms for nearly five decades beginning in the 1950s.
T90 Ranch, which was later renamed DanDar Farm in 1984, would stand several of the all-time great Washington stallions, including four-time leading Washington sire Staff Writer, and bred Washington champions such as Tortellini Roma, T.D. Passer and Delicate Vine, a Grade 1 winner and Washington Thoroughbred Hall of Fame inductee.
Todd's mother managed the horse side of T90 Ranch/DanDar Farm, while his dad managed the cattle division. Todd and Shawn first got their start working in the breeding shed, "working with broodmares, foaling and raising young athletes," before Todd eventually became the farm's trainer with Shawn working in the training barn with him, responsible for grooming.
Both were responsible for sales prepping and spent several years selling horses at the annual Washington Thoroughbred Breeders Association sales.
It wasn't long after where they were the ones buying and purchased their first horse as a married couple in 1998 with Maytown Misstree, whose last foal, Fly Far Away, is currently running for the Hansen at Emerald Downs.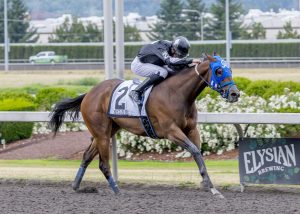 "So much time and care go into the development of just one racehorse from selecting which stallion you are going to breed your mare to, being there when she foals, (and) seeing that foal for the very first time," said Shawn, who foal all their own mares at the farm. "You are bonded from the very start. You are responsible for taking care of and making sure that your horse receives the best care from that very start. And the best part of it all is when they win their first race."
That final part is something the Hansens have experienced a lot of lately, especially over the last two seasons at Emerald Downs. They were the track's leading owner in earnings last year and are once again challenging for that title this year with their stable stars consisting of 2019 stakes winner Best of Me, Oh Marvelous Me, a two-time Longacres Mile runner who finished third in the Grade 3 race in 2018, and Fly Fay Away, a local stakes winner who will retire at the end of the season and has already been booked to be bred to two-time Breeders Cup Dirt Mile winner Goldencents at Spendthrift Farm in Kentucky next breeding season.
Far exceeding purse earnings, however, is the overall thrill and excited the couple receives from watching their athletes compete.
"(It's) very similar to watching our son pitching at a baseball game," said Shawn. "(They have) true passion for their sport. Thoroughbreds are born to race. They are naturally competitive. I remember growing up and watching Captain Condo race. You almost believed when he was galloping back after a race that he was looking at the tote board seeing who they posted as the winner. He stood there proud and waiting before he walked into the winner circle. Thoroughbred racing is a family of horse people and animal lovers."