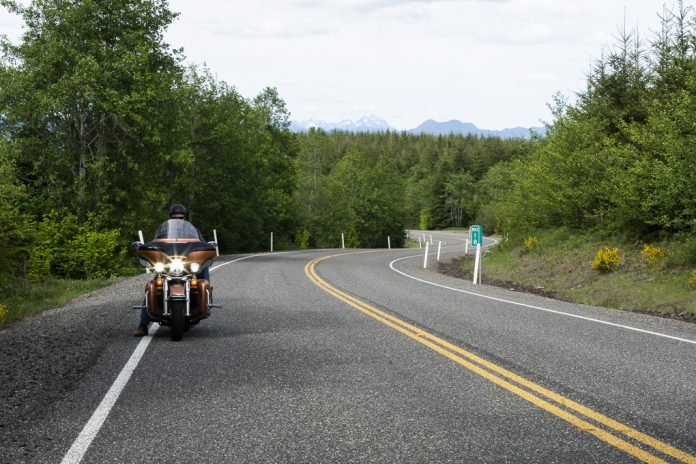 Motorcycle riding is a combination of exhilaration, reverence, relaxation and pleasure that changes you forever. It's physical and emotional pleasure, with a layer of anxiety and adrenaline. We took a ride, with Larry from Olympia Motorcycle Tire, from Olympia, Washington to Wynoochee Dam to explore a fun half day-long road bike ride. 
If you love the open road, head out to the Wynoochee Dam for some real easy and invigorating riding.
How to Get There
-Take US Hwy 101 from Olympia to Hwy 8 west to Aberdeen.
-Take the Devonshire Road exit about a 1/2 mile after the main Montesano/Raymond exit.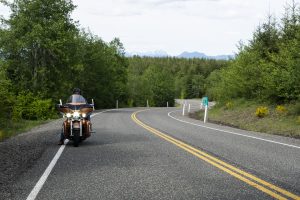 – At the stop sign, make a slight left across the intersection onto Wynoochee Valley Rd. 
-Make no turns at any intersections for 33.6 "glorious" miles. The last 20 miles are newer, well kept up pavement. 
-Be on the watch for deer, especially near dusk. 
-After 33.6 miles, turn left onto NF-22, go about 100 feet, then turn right onto the Wynoochee Dam Road. 
-Ride over the bridge behind the Dam and about 150 yards after the bridge at the first 4-way intersection turn right to the day park, which has restrooms and picnic tables by the lake. One of the best campgrounds in Western Washington is about another 150 feet after the day park turnoff to the right. It has Yurts, a 16-mile hiking trail around the lake and a boat launch (okay, maybe not on this ride). 
It is approximately 3 hours and 20 minutes round trip riding time from Olympia. So if you have about 4+ hours to kill, would like to ride a well kept up scenic ride for a picnic lunch, this is your ride!
Photo Gallery