Tumwater City Council member Neil McClanahan has never been homeless, yet for him the issue is personal. For over four decades as the undersheriff for three consecutive Thurston County sheriffs and as a key player on nearly every community agency addressing youth homelessness, McClanahan has long advocated for those who live in society's margins. Part of the reason: family history.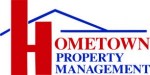 During the Great Depression, McClanahan's family lost their home in Missouri. His father, grandparents, and three uncles traveled first to Nebraska and then to Colorado, relying on relatives for a roof over their heads. Eventually his grandfather found work with the Hama Hama Logging Company (now the Hama Hama Tree Farm) along the Hood Canal in Washington State. Barney McClanahan, Neil's father, joined him in a logging camp and raised his own family in Shelton.
"Later he went to war and spent three and a half years overseas," says McClanahan. "He ended up becoming a prosecuting attorney in Mason County for over 25 years, but I still remember him talking about what life was like when he was a kid."
When McClanahan became involved with law enforcement, it didn't take long to see the connection between family instability and dysfunction and youth crime. "I came to realize that there are a lot of problems with our kids that are rooted in a lack of support," he says.
Today the issue of homelessness is on everyone's mind and regional coalitions have gathered to discuss the problem, but in the late '70s, McClanahan was often a lone voice. "People would look at me like I was nuts," he says. "'What are you talking about with dysfunctional families and crime?' I was trying to get the point across about housing and what causes this impact."
One of his earliest projects was heading up the county's Homeless Housing Task Force. Later, he was one of the pioneers involved in the inaugural Homeless Census. Created by Olympia-area service providers, this "point in time" one day count was eventually adopted by the state of Washington as a measurement tool to guide the investment of federal, state, and local funding.
However, McClanahan and his colleagues discovered that getting an accurate number of homeless youth was problematic, in part because their families move so often. The group began working with the Office of the Superintendent of Public Instruction to learn how many students in county schools were eating breakfast at school because they were homeless. "That's how we were able to get a number," he explains.
The sheer number of homeless youth was shocking – 1,670 as of the 2018 count – but so was their average age. "Most people think it's teenagers that run away," says McClanahan. "The average age of homeless children in our schools is third grade. That struck me as incredible."
An opportunity arose in 2004 to get involved with a group that wanted to address the problem in schools. "We began feeding the children in our schools with a meal in their backpacks to go home with on Fridays," says McClanahan. "It started with somewhere between 250 and 400 students in the Tumwater School District."
That collection of determined volunteers continues to serve a vital community need as the non-profit organization Homeless Backpacks. Thurston County Food Bank provides weekend food to homeless students in elementary schools in Olympia, Lacey and Tumwater while Homeless Backpacks provides weekend food to homeless students in middle and high schools in Olympia, Lacey and Tumwater and all grades in Yelm, Tenino, Rochester and Rainier.
Running alongside these community efforts, McClanahan was simultaneously serving on the board of the Housing Authority of Thurston County (HATC), a role he has held for almost 30 years. He'd dreamed of being able to offer homeless students a home to go to after school that was within walking distance. A few years ago, that dream came true.
The Allen Orchard Housing Project sits directly across the street from Peter B. Schmidt Elementary School on property owned by HATC. Of the 24 duplex units, half were market rate and seven were available to people making no more than 60% of the area's median income, including some of the school's paraeducators. An additional five were made available to homeless families within the school district.
"Neil was instrumental in working with the school superintendent to identify those families," says HATC Executive Director Craig Chance. "He helped to create very close partnerships in identifying and establishing services."
McClanahan also got involved with the grunt work of transporting donated furniture and mattresses into the new complex. At one point, he recalls an approximately nine-year-old boy scampering past him on the stairs as he was carrying a mattress on his back. "I got up there and threw the mattress down on the upper bunk bed," says McClanahan. "He was sitting on the lower bunk and he said, 'I've never had one of these before!' I said, 'What, your own bedroom?' He replied, 'No, my own bed.'"
Chance credits McClanahan for his positive impact. "On a broader spectrum, he's engaged on non-profit boards like Community Youth Services," he says. "He was involved early on and gave us the very strong social service agency that it is today. At HATC, he provides general policy support but then also does really specific things like Allen Orchard."
After so many decades of working on youth homelessness, McClanahan is pleased to see the level of attention the issue is finally getting. "I'm really excited about what's going to happen in the next couple of years," he says. "We have all the cities, Olympia, Lacey, Tumwater, and the county at the table talking about a priority of housing and homelessness as a health issue and a mental issue. That's the first time in 30 years we've had that."