Celebrate the wonderful world of women by planning an evening to watch the off-Broadway, international hit, "Menopause The Musical." This hilariously wonderful performance will be taking over the Washington Center for the Performing Arts for two nights only, August 7 and 8, at 7:30 p.m.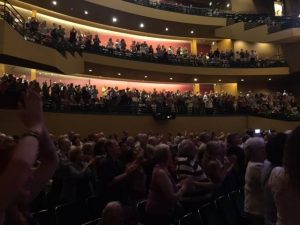 Set in New York City's Bloomingdale's store, "Menopause The Musical" opens with four women meeting by chance at a lingerie sale. The production's main characters, "Earth Mother," "Soap Star," "Iowa Housewife," and "Professional Woman," quickly create a sisterhood as they laugh at their hot flashes, mood swings, wrinkles, memory loss, night sweats and endless chocolate binges.
The laughs will keep coming during this musical parody set to classic tunes from the 60s, 70s, and 80s that will have you dancing in your seat all night long. A few of the 25 parodies that you can expect to sing along to include: "Stayin' Alive" that's been changed to "Stayin' Awake," Motown favorite "My Girl" that's been transformed into "My Thighs," and "The Lion Sleeps Tonight" which switches to "In the Guest Room on the Sofa, My Husband Sleeps at Night." The women in attendance may walk in as strangers, but they'll leave as friends showing a common bond over shared struggles experienced during menopause. It's truly a hilarious celebration of women and "The Change!"
In March 2001, the first show took the stage in a small 76-seat theatre in Orlando. Over the course of the show's history, nearly 15 million people across 16 countries and 500 cities have attended the performance. Internationally, the show has performed in Australia, Brazil, Hungary, Israel, Malaysia, New Zealand, Slovenia, and South Korea, and continues to expand into new cities. Becoming such a phenomenon around the world, "Menopause The Musical" has been translated into nine languages and holds the record for the longest-running musical in Las Vegas history. GFour Productions, the producers of "Menopause The Musical," have raised more than $1 million to benefit charities and causes aimed at improving women's lives.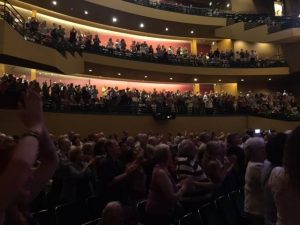 What makes this show so unique is that although it's geared towards something so transformative in a woman's life, it's a topic that's generally not discussed in the open. Women are menopausal between the ages of 45 to 55, and it's estimated that approximately 40 million women are currently going through menopause.
"Menopause The Musical" celebrates this time in a woman's life with laughter and sisterhood. This show is also fantastic for men, not only because it's comical, but because they can begin to fully understand this time in their wives, sisters, or mothers' lives. One male spectator once stated that, "this show should be a mandatory workshop for all men."
"We are very excited to offer 'Menopause The Musical' for two nights and we certainly expect to sell out," expresses Jessica Caldwell, marketing and sales director at the Washington Center. "There has been a lot of buzz online and ticket sales have been steady since we announced the show. It's going to be a really fun night out, it's a celebration of women! A total feel-good experience of singing, dancing and of course laughter."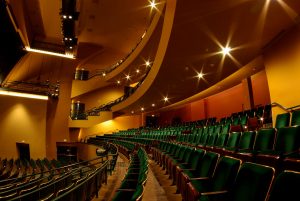 Rather than put yourself through hormone replacement therapy, try humor replacement therapy instead. Although some women often feel like the best of their life is behind them when menopause hits, this show will empower women to make the best of their lives no matter what challenge stands in their way.
To purchase tickets for this one-of-a-kind show before they sell out, visit the Washington Center's website. For additional information regarding this upcoming performance and future performances, contact the Washington Center Box office at 360.753.8586 Boxoffice@washingtoncenter.org or visit their Facebook page.
Sponsored