Nothing says summer like barbecue. Though Washingtonians love to grill all year round, the smell of wood smoke and sound of sizzling meat is truly a summertime treat. Take a break from manning your beloved backyard grill and head to the Nisqually Valley Barbecue Rally for inspiration, grill gear, spice shopping, fun, family and delicious food galore.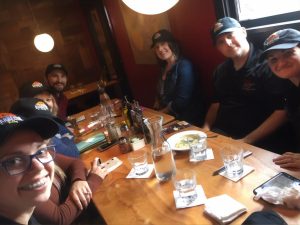 This is the Rally's first year and it takes place Saturday, July 6 from 11:00 a.m. until 8:00 p.m. at Yelm City Park. Event Chair and President Elect of the Yelm Chamber, Dan Nicholson, is excited to kick off a new community-wide tradition. "The Yelm Chamber of Commerce Board of directors wanted to create an event that brought together the community that had a real hometown feel," explains Nicholson. "There is an amazing group of dedicated volunteers that have put their heart and soul into making this a great community event for all ages to attend in Yelm. We are really excited to see families, teens, and adults all having a fun day at Yelm City Park."
Even the date was carefully selected. "We plan to have this event on the Saturday after Independence Day," says Nicholson, "as a way to extend the holiday into the weekend every year and make this an event that people will look forward to for many years to come. This is the first year, but based on the feedback we have received we are expecting a large crowd."
The Nisqually Valley Barbecue Rally is free and open to the public. Think you've got what it takes to compete? Sign up for the Amateur Andy's competition. The deadline is Friday, June 28 and "We have competitors from all over the region signed up, fighting for their spot as Barbecue Pitt Master," says Nicholson. "This is truly an amateur competition: we encourage novices, fire departments, families, and seasoned barbecue enthusiasts to join in the fun. This is going to make for great memories and an epic experience."
It's just $50 to enter as an Amateur Andy and there will be prizes in multiple categories as well as ultimate bragging rights for the winner. Prefer to wander, shop, eat, and mingle with family, friends, and neighbors? Don't worry, the Rally offers plenty of fun for all ages.
Local businesses like The Cattleman, Steele Barrel BBQ, and Masonry Café will be on site with booths, drawings, goodies, giveaways and of course tons of barbecue for purchase. Kids can enjoy a bounce house, games, and the playground or just relax on a lazy summer afternoon listening to live music or watching karate and dance performances.
"We will have a beer garden with beer and cider on tap," says Nicholson. "And live bands and performers playing all day. There will not be a dull moment. We are excited about the delicious barbecue of course and the America's Credit Union pie eating contest that offers cash prizes in both the adult and youth categories as well as the mechanical bull, Rich Gaynor and Fun Fusion with youth activities from 11:00 a.m. to 2:00 p.m. and much, much more! We will have some great food available to purchase too: delicious barbecue choices, but also specialty corn on the cob, homemade ice cream and other desserts!"
There is plenty of free parking around the Park. If, after attending you get bit by the barbecue bug, sign up now to be a Rally 2020 sponsor or vendor. For those who want to compete but can't make this year's Nisqually Valley Barbecue Rally, contact the Yelm Chamber of Commerce online or by calling 360-458-6608 to be added to the 2020 roster. Prices and sponsorship levels will remain the same and lists are ready now.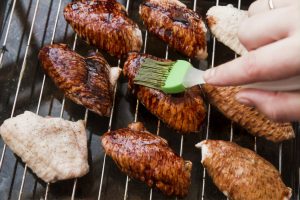 The City of Yelm has a bustling events calendar with activities throughout the region. Don't miss out on Movies in the Park, the annual Jazz Festival, or Yelm Farmers Market. Follow organizers on Facebook for the latest news and event listings.
Summertime is for lazy days, hazy nights, food, and time spent with the people we love. Enjoy all that over a plate of drippy, smoky deliciousness at the first annual Nisqually Valley Barbecue Rally. It'll soon become your favorite family tradition.
Sponsored