Two dozen local high school golfers closed out their season by competing in the Washington state golf tournament May 21-22 with 5 Thurston County athletes placing in the top 10, highlighted by Tumwater's Lily McCauley, who was the runner-up in the 2A girls tourney.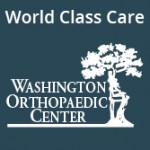 McCauley, a freshman who was also a district champion, was the model of consistency at the MeadowWood Golf Course in Spokane during the 2A girls state championships. She shot 75 the first day before carding a 74 on the second day for a two-day total of 149.
McCauley's score was three strokes off champion Kathryn Crimp of Ellensburg. Crimp, who is a senior and finished ninth at last year's tournament, shot a second round-best 71 to claim the title.
McKenna Canty of Black Hills placed fifth at the 2A girls' tournament with a two-day score of 155. Canty carded an opening day round of 74, which tied her with White River's Brooke Gelinas atop the leader board after the first round.
Additional local golfers to take home top 10 placings included Olympia's Claire Moon, who finished ninth at the 4A girls tournament, and Tyler Cassel of Black Hills and Tumwater's Parker Mercer, who finished tied for sixth at the 2A boys state tournament.
Moon, competing at the 4A girls tournament at Spokane's Hangman Valley Golf Course, finished with a two-day total of 153, shooting 77 the first day and 76 the second.
Moon completed her high school career as a four-time state participant. She made the cut in all four of her trips to state, finishing 21st as a junior last year, 9th as a sophomore in 2017 and 32nd during her freshman year.
Moon was joined at the state tournament by teammates Emma Tranum, Pearl Ko, Rieley Iverson and Sophie Turner.
Olympia's Cameron McCauley shot a 167 at the 4A boys tournament at The Creek at Qualchan Golf Course in Spokane (80, 87) to finish 55th overall.
Across Spokane County at Liberty Lake Golf Course, Cassel and Mercer were putting the finishing touches on their senior seasons. Cassel, the district champion, was tied for 13th after shooting an opening round 80 before registering a second-round score of 76, which was fifth among all second-round participants.
Mercer also shot 156 for the tournament, carding 78 in both rounds.
River Ridge's Sam Wood finished 39th in the 2A boys' tournament with a score of 177.
Thurston County hosted more the 400 of the state's top golfers during the state championships with tournaments held in Lacey, Olympia and Tumwater.
The 3A boys state golf tournament was held at Indian Summer Golf & Country Golf, while the 3A girls state golf tournament was contested at the Hawks Prairie Golf Course. The Olympia Country & Golf Club hosted the 1A boys tourney. Tumwater Valley Golf Course held both the 1B/2B boys state tournament and the 1B/2B/1A girls state tournament.
Thurston County was selected primarily due to the efforts of Experience Olympia & Beyond and River Ridge High School Athletic Director Gary Larson, who worked with the WIAA to bring the five high school state golf tournaments to the area.
Timberline's Christian Taylor and Capital's John Michael Merchant finished 20th and 37th, respectively, at the 3A boys state tournament.
Taylor finished with 159 (82, 77) and Merchant posted a score of 164 (82, 82).
Merchant was one of five members of the Cougars' boys golf team to advance to the state tournament. Capital secured a berth for its entire team after it's finish at districts. Merchant was joined by Luke Johnson, who shot 88 in the first round, Zach Adolfson (89), Nick Ramsey (95) and Finn Barnes (96).
This marked the first time since 1988 that the state tournament had entire teams qualify for the state tournament.
"I think it's the best decision they've made in a long time to bring back the team game," Capital Coach Steve Hamilton said. "That's the really fun thing about this now is it's back to being a team game where they can only do that in two places, high school and in college, and 93 percent of these players won't play in college so this is their one chance to play as a team."
The Cougars also had Brianna McNelly finished 54th at the 3A girls tournament. McNelly shot 194 (97, 97). North Thurston's Ashlyn Sam (38th overall) and Timberline's Mackenzie Chase (48th) also made the cut among 3A girls.
Capital's Ryan Carson (3A girls), North Thurston's Megan Litchfield (3A girls) and Hayden Kosmider (3A boys), River Ridge's Andrew Farstad (2A boys) and Tumwater's Riley Swick (2A girls) also competed at the state golf tournament.