Amy Phan has become used to a certain reaction when people learn she speaks Vietnamese: relief. For the large and growing Vietnamese community in Thurston County, finding services in their own language can be difficult. Phan, who joined Ronelle Funk's Lacey Allstate Insurance office in October, is multilingual. She speaks English, Vietnamese and Teochew, a lesser known Chinese language. When Vietnamese clients are working with any member of the staff, she can provide translation for them.
"People feel more comfortable as soon as they see that I can speak Vietnamese," says Phan. "I had a customer walk in the other day who said, 'That's great. Now I don't have to wait for my daughter to come and translate for me.' A lot of times they're waiting for their kids to return from college or for someone else who can help them. It delays them from getting what they need at the time they need it."
The need for such services is often overlooked – and it's growing, says Phan "There's a huge Vietnamese community that's kind of untapped," she notes. "People are constantly moving here from Vietnam who don't know English very well. Things get lost in translation and people don't want to admit that they can't understand. It's a lot easier when someone can speak to them in their native tongue and help them out."
Phan joined Funk's team after 10 years at Best Buy and 6 years as an Administrative Assistant and Senior Administrative Assistant for state agencies like Sound Transit and the Department of Labor and Industries (L&I). Originally, she had other plans. "It kind of fell into my lap," she says. "I'd just moved back from Seattle and I ended up going in a completely different direction than what I thought I was going to do."
The friendly environment at Funk's Lacey office was a deciding factor. "As an admin, you have to work very closely with the people around you," says Phan. "When I walked into the office, I could see that the staff and Ronelle are tight-knit. It was really comfortable, and I could see myself working here long-term."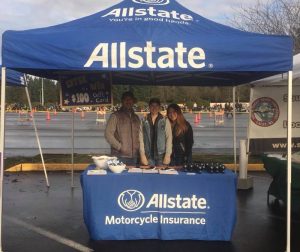 She already had experience translating from her time at Best Buy, where Vietnamese shoppers would routinely wait until she was on a shift to make any purchases. "I had frequent customers who would literally hunt me down on weekends. They would only buy from me," she says. "Once they got more comfortable with me, it would be, 'Okay, can you help me with this other thing?' I would help them shop."
Trust is a key issue. Lacking a common language, Vietnamese customers are often concerned that they're going to be manipulated or sold something they don't understand, says Phan. "When you're dealing with language barriers, they may not know what they're buying or what they need. They kind of do it 'just because' instead of actually knowing what they're getting," she explains. "When they understand that I can help them, they tell me that they're so relieved. There's no more guessing."
As an example, in one recent case, a Vietnamese man told her, "I just don't speak English and I don't know how insurance works. I know I need it, but I don't know what I can and cannot do and there hasn't been anyone here that could help me with translating."
Being able to provide that support is fulfilling, she notes. When a customer is with one of her co-workers and she can see that translation is needed, she'll walk over and explain what the person is trying to say. By now she's translated information about every aspect of insurance, including quotes, sales, and different kinds of coverage.
Clients have begun to tell their friends about her, regardless of whether they're with Allstate or not. "Just the other day, I had someone say, 'I have someone who can speak my language. I'm going to work with her,'" says Phan. "I think it opens new doors for a pretty large community in the Lacey, Tumwater, Olympia area."
For anyone who needs services and may have been hesitant because of the language barrier, her door is open. "Don't be afraid to ask," she says. "Don't be afraid to come with questions and really understand what we're selling you. I'm here to help you."
Learn more about the new Tumwater office by visiting Ronelle Funk's website or calling 360-339-5424 (Tumwater), 360-491-3376 (Lacey) or 360-458-6061 (Yelm). Follow the Ronelle Funk Allstate Insurance Facebook page. Her agencies were voted #1 for insurance in the Best of South Sound 2017 and 2018.
Sponsored