Kids are great but finding a job around their hectic school, sport, and activity schedules can be tricky. With snow days, recitals, tournaments, late starts, and early releases, there's not much time left to earn a living.
Elite Cleaning of Washington owner Scottiejo McNulty is always looking for new hires and happily works with any schedule. They service 350 to 400 commercial and residential properties a month with day, evening, and weekend hours.
McNulty explains that about half her staff work full-time and the other half are part-time. If a mom or dad wants only 9:00 a.m. until 2:00 p.m. on weekdays, great! Want a night job for extra cash? Awesome! Only free weekends while you're in college? No problem.
Sometimes the client chooses which timeslot they'd prefer but more often than not, scheduling is flexible. With 104 calls in February 2019 alone, McNulty occasionally has more work than they can handle so is always looking to bring on new talent.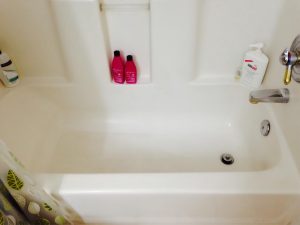 After a period of initial training and mentorship, employees are free to set their preferred hours and available days. Because some jobs pop up unexpectedly—think holiday parties or apartment move-outs—there are opportunities for extra work all the time. Elite Cleaning staff are in constant contact with McNulty and her managerial team so everyone's individual needs are met.
The U.S. Department of Labor reports that "Seventy percent of mothers with children under 18 participate in the labor force, with over 75 percent employed full-time. Mothers are the primary or sole earners for 40 percent of households with children under 18 today."
Whether you're breadwinner or earning extra for a rainy day, Elite Cleaning is a tremendous option. And if your kiddos are small, the peace and quiet of cleaning someone else's house is deliciously therapeutic. Give Scottiejo a call at 360-529-2277 and start a new career today.
Sponsored