Does your child know where the fiber from their wool sweater comes from? Have they seen a white lavender plant or picked their own produce? It's always a great time to get your kids outdoors and onto a farm!

Thurston County has several farms that have tours and/or allow you to gather your own produce, giving you the perfect opportunity to teach your littles about rural life while getting outside and breathing fresh farm air. This the following is just a sampling of the farms that offer tours or you-pick produce. So, put on those boots and gloves, maybe a hat for sun protection, and head out to the farm!
Evergreen Lavender Farm
9733 Evergreen Valley Road SE, Olympia
360-754-2002
Learn about this incredible smelling herb that has many uses from cooking to aroma therapy with a visit to the Evergreen Valley Lavender Farm. Open seasonally, it's free to head out to the farm and check out the plants. Your children can learn all about the different species of lavender on the farm and even cut their own. Check their website for their opening and closing days each season.
Nelson Ranch
3624 Waldrick Road SE, Olympia
360-352-4124
Established in 1861, Nelson Ranch has a rich, deep history in Thurston County cattle ranching. It's one of the oldest ranches in the county. Nowadays, it can be hard to find a place where your children can experience cowboy life without heading to Montana, but each year, the Nelson Family open its farm so local people can learn what it's like to work a cattle ranch. The Nelson Ranch practices sustainable, humane methods. In April, they have a newborn calf tour, that includes riding in a horse-drawn wagon to see the new born calves. This event is free. Kids will get a chance to pet baby calves and goats. And in August they have an open house that is definitely worth a visit. Check the Nelson Ranch Facebook page for all their upcoming events.
La Vida Alpaca & Tahoma Vista Fiber Mill
15631 159th Lane SE, Yelm
360-894-1273 for tours
Interested in fiber? La Vida Alpaca invites you out to their farm to learn all about their adorable fiber producers. Tours are private and include up close and personal encounters with the alpacas. The owners, Jean Van Effen and David Bagshaw, will teach you all about the process – from harvesting the fiber to creating beautiful (and incredibly soft) products. They also have a market where you can buy items made right on their farm from their very own alpaca. Free admission events, including open houses, happen occasionally throughout the year, so follow the La Vida Alpaca Facebook page to stay up-to-date on events.
Yelm Earthworm and Casting Farm
14741 Lawrence Lake Road SE., Yelm
Monday – Friday: 10:00 a.m. – 3:00 p.m.
Saturday – Sunday: by appointment only
If your child is interested in dirt, this is the farm for your family! The Yelm Earthworm & Castings Farm is deeply committed to teaching individuals and businesses about vermiculture, vermicomposting, horticulture, and organic farming. Aside from providing high quality worm casting and organic soil, including potting soil.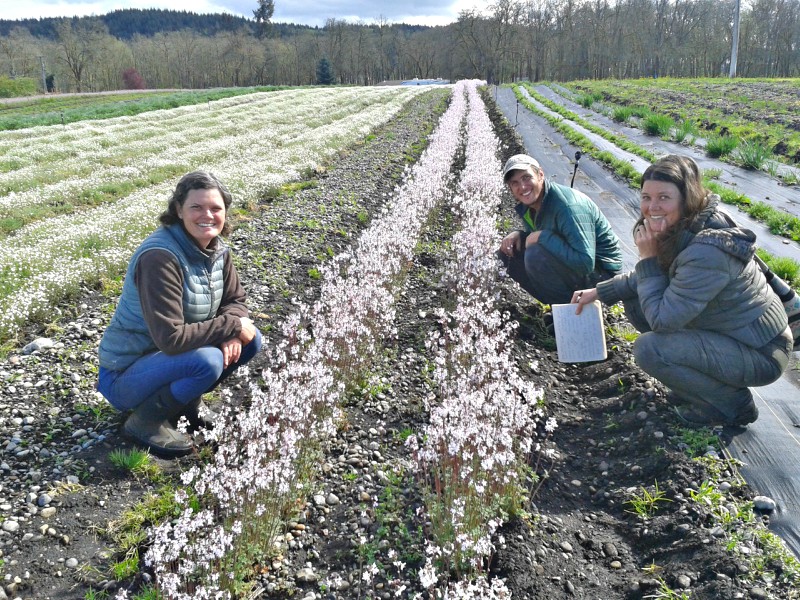 South Sound Prairies
Location varies
If you or your children are interested in prairie conservation and learning more about growing wild flowers, then this is the "farm" for you. South Sound Prairies is a program through the Center for Natural Lands Management. They have monthly lectures, work parties at the various local prairies, and even nursery and seed farm tours throughout the year.
"The main outreach event that our main farm, Violet Prairie, participates in is Prairie Appreciation Day on May 11," share Danielle Husband, Americorps volunteer and outreach coordinator for the Center of Natural Lands Management. "Outside of this event, we can often coordinate tours in conjunction with volunteer activities on the farm. Seed cleaning operations, which can also be toured/accept volunteers, occur at Shotwell's Landing Nursery." The whole family is welcome. Follow the South Sound Prairies Facebook page for current events.
Helsing Junction Farm
12231 Independence Road SW, Rochester
360-273-2033
Knowing where your food comes from is an amazing experience, especially when you can taste the difference. Helsing Junction Farms is a Community Supported Agriculture (CSA) farm that grows organic vegetables for local families. For CSA members, it's like a farm park. For those who are not members, there are still plenty of opportunities to visit. They host tours and school field trips, farm-to-table events, have u-pick strawberries, and are also working on service-based activities. In September, they have a big CSA Field Day for CSA members, families, and friends. They also have a farm stand, located at 12013 Independence Road SW, Rochester.