Tied 5-5 and 7-7, the North Thurston Rams boys baseball team scored five runs in the sixth and another two runs in the top of the seventh to defeat Capital 14-7 Wednesday March 27, 2019 in WIAA 3A South Sound Conference play.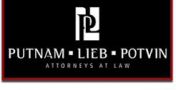 Freshman Van Barney led North Thurston with four RBI on two hits. Senior Shea Thomas had two runs, two hits and two RBI including a home run in the sixth to put the game out of reach. Thomas also threw 2.2 innings to close the win for the Rams. Kyle Johnson led Capital with two hits, two runs, a walk and three RBI.
North Thurston head coach Pete Peppley was excited for the win, having not beat Capital since 2015. "The bats came alive for us today and we were really excited for that," stated Peppley. "Over the last couple of years, we have struggled and we were young. This year we have some juniors and seniors who are very seasoned and starting to respond to what we have asked them to do. We have some younger kids that are contributing. We were thrilled to come out on top today."
With the win, North Thurston moves to 3-4 (2-2 in the SSC) for the year. Capital takes its first loss in the SSC and now moves to 4-4 (3-1, SSC) for the season. Thurston plays Tahoma away Friday and Capital hosts Lake Washington Saturday in non-league play.