North Thurston High School's 200 medley relay team just missed making the finals during the preliminaries at the 3A state boys swimming and diving championships.
The Rams finished ninth, failing to slide into the top eight by a mere two-tenths of a second.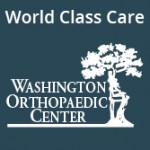 However, there wasn't a sign of disappointment on the faces of senior team members Austin Couey and Aidan Smith. They were too busy celebrating the long standing school record they just broke.
Joined by sophomores Jackson Beall and Ethan McKune, Couey and Smith broke the Rams' 19-year-old school benchmark, stopping the clock in a speedy 1 minute, 40.42 seconds, at the state championship meet at the King County Aquatic Center in Federal Way.
"Honestly," Couey said following the event, "it's unbelievable. It still hasn't set in. It just feels amazing to be able to finish this way."
"We couldn't see the time, but we were watching our Coach (Laurel) Smith's face to see whether or not we broke it," Smith added. "We weren't sure at first because she looked nervous. Then she looked excited and screamed so we knew we had it."
North Thurston entered the event with a seeding time of 1:41.79. Lake Washington claimed the eighth and final spot into the state finals with a time of 1:40.20.
The Rams ended up finishing 11th overall in the event on February 16 during the second day of the state meet, posting a final time of 1:40.58.
Olympia standout Antony Ponomarev closed out his stellar freshman campaign by medaling twice for the Bears at the 4A state meet, while a young Timberline squad showed it should be a team to deal with at the meet over the next few years after sophomores Andy Lin and Quinn Fosbre and freshman Brayden Ivie each had strong showings in the 3A ranks.
North Thurston competed in all three relays at the meet. In addition to their school record-breaking performance in the 200 medley relay, they also saw the same team of Couey, Smith, Jackson, and McKune finish 15th overall in the 200 free relay (1:32.04).
Couey also participated in the 100 butterfly state preliminaries, finishing the event in 55.86 seconds, while Jackson competed in the 100 backstroke preliminaries (56.15).
Timberline qualified two divers into the state meet in Ivie and Fosbre. Ivie, one of only three freshmen to compete in the event, finished 12th with 283.10 points. It was the sixth highest total for an underclassmen in the 3A classification.
Lin qualified for two individual events – the 200 IM and 100 breaststroke – and was part of the Blazers' 200 medley and 400 medley relay teams which advanced to state.
Lin finished 15th overall in the 200 IM state finals with a time of 2:03.27.
"When you come up here and compete against all these fast swimmers it really feels like a different environment," Lin said. "It's intense (at state). Everyone is very fast. It's crazy and kind of scary, but that intensity pushes you. So it's nice to have. It was hard work to get here. I just wanted to push myself in the pool so after every practice I would feel really tired. Getting to state shows it paid off, and swimming up here will only make you better."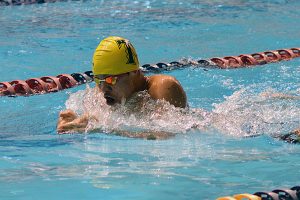 Lin will be one of 32 returning swimmers next year for the Blazers and one of five underclassmen who gained valuable state experience this season.
"It's incredible we only have two seniors this year. I have a ton of juniors who are going to be doing good things next year. We have a really strong sophomore class and two freshman who are fantastic," said Timberline coach Sam Bingaman. "So having this experience this year and getting to see all these phenomenal swimmers should help moving forward."
Ponomarev kicked off his high school swimming career in impressive fashion by placing fourth in the 200 IM and fifth in the 100 freestyle at the 4A state meet.
Ponomarev posted a time of 1:54.04 in the 200 IM, bettering his seeding time by more than 2 seconds. He followed up that performance by being the only first-year swimmer to medal in the 100 freestyle with a time of 47.19.