As Mike Strong stood, accepting an induction into Washington's track coaches association's hall of fame, there was another tribute, another thank you for his years of commitment.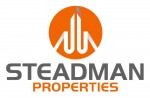 It was a burst of loud applause, a roar of approval from the 70-plus fans and friends of Strong who had come to share in this moment of approval, a high five for a coach who committed his life to coaching track. From 1992 to 2017, Strong coached track at Yelm High School, helping young athletes squeeze the most out of their talents. Strong, who has a knack for connecting with people and inspiring them, had the most friends turn out at this hall of fame induction that was held in February 2019 in Tacoma.
Among the supportive group of former assistant coaches and former athletes who ran for Strong and attended the induction was Jake Hanson, a six-time state champ who went on to earn a track scholarship to the University of California. Without Strong's insight, without his decision to move Hanson from sprinter to hurdler, Hanson wouldn't have realized his talent and earned that scholarship.
"I owe him a lot," Hanson said. "He did a lot for me."
One of those things Strong did was give Hanson some advice he didn't want to hear. Strong wanted Hanson to run the hurdles, but Hanson was reluctant.
"I was a sprinter," Hanson said. "All my life I was a sprinter. No one was faster than me."
Finally, in an okay-I'll-try-it moment, Hanson ran the hurdles, just as an experiment. And to prove Strong had made a mistake, Hanson shuffled through the hurdles.
"We went back and forth and I ended up sand bagging the very first time I ran the hurdles," Hanson said. "I tried to do it the worst I possibly could so I could prove to him I was a sprinter."
But, with Strong's assurance, insistence, and support, Hanson also became a believer, a winner in the hurdlers. Spurred by his coach, Hanson won four state championships in the hurdles from 2001 to 2004. Hanson also got that prized track college scholarship to Cal and he made the all-time best list in the hurdlers at Cal.
"He's a great coach," Hanson said.
Strong always taught his athletes how to set goals and how to achieve. He taught his athletes a lot of life lessons, always sharing a bigger picture than just track. Strong connected with his teams, from the winners to the also-rans to assistant coaches. He was an inspiration to them all.
"Mike's got so many strengths, it's incredible," said Craig Hanson, a long-time pole vault coach for Yelm under Strong and now the head track coach at Kent Meridian. "His ability for talent identification is remarkable."
Because of that knack, Strong, who this spring will be in his second year of coaching track at Capital High School, knew right where to put kids so they can be successful.
"Anytime a kid starts seeing that success, they're going to build on it," Craig Hanson said. "They're going to want more and more. They start becoming a believer. Mike's ability to put kids in the right spot and then train them up like they need to be trained puts tons of confidence and drive into those kids."
Coaching can become a burdensome task. But Strong was never the one to just go through the motions.
"He's really driven. He's driven to help, to serve and to succeed," Craig Hanson said. "He truly believes that coaching is a call and that he's touched a lot of people through coaching. It's just something he feels he has to do."
That was so evident back in 2014 when Strong nearly died. As he lay in a hospital bed five years ago, struggling with a life-threatening stroke that temporarily paralyzed his right arm and right leg, Mike Strong got an unexpected confirmation.
"Because of the stroke, I had basically no brain function," Strong said. "It was going, but I couldn't think."
But as his brain healed, he made a decision. He still wanted to coach. When he woke, the first thing that he said was, "In the beginning was the word," quoting a passage from the Bible.
"It just kept going through my head," he said.
And Strong kept thinking he couldn't give up coaching. He wouldn't.
"It was a calling," Strong said. "It was something I was called to do."
Gaylord Strand, the throwing coach for Yelm's track team for 40 plus years, visited Strong several times in the hospital. He understood the importance of coaching in Strong's life.
"That's where his drive is," Strand said. "That's his passion. That saved his life. I would say because of his love for the sport and wanting to get there he had goals to set. It helped him get back into his life."
Stand, who has also coached wrestling at Yelm since 1974, saw Strong struggle with a stroke and watched him show signs of improvement.
"It was really miraculous what he came back from," Strand said.
In this testing moment while lying in the hospital, Strong did what he also encouraged his athletes to do. He fought back. Over the years, Strand saw Strong inspiring young athletes.
"He was always very inspirational," Strand said. "He knows what's in kids and he knows how to bring it out of them. He does the same thing for his coaches. That's the kind of person he is. He brings the best out of people. He's still doing that."
In the past month, a resilient Strong has faced numerous challenges, a wide range of peaks and valleys. Within a three-week period, Strong was inducted into the state's coaches hall of fame, his daughter had a baby and then he endured the death of his wife and his brother. And through it all, coaching track continues to be his rescue. He coaches several kids a couple of times during the week through winter and leading into the track season.
"It's his refuge," Strand said.
In 1969, Strong's long and inspirational journey as a track coach began when he worked for the Mercer Island park department in recreation and he started a track team. Later after graduating from Seattle University, Strong began coaching at Bellevue Christian High School. After a few stops at other schools, Strong coached at the University of California for three years. From there, Mike Taylor, the former athletic director at Yelm High School, hired Strong in 1992, beginning a long and successful coaching career at Yelm.
"There's no doubt that he connects with the kids," Taylor said. "If you were at the hall of fame ceremony, you would have seen all these kids that showed up. There were a lot of kids who came. That says something."
Now 71, Strong is still out there coaching, saying "let's go."
"He always been committed to these kids," Taylor said. "He's not going to let them down."
Over the years, Strong has been an inspiration to his athletes and to his coaches.
"He's very inspirational," Strand said. "He knows what's in kids and he knows how to bring it out of them. He does the same thing for his coaches. That's the kind of person he is. He brings the best out of people. He's still doing that."