Former Yelm High School basketball standout Elijah Fuller was recruited by several coaches during his senior year. No one stood out more than Tim Malroy.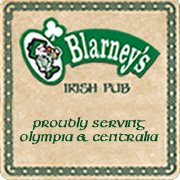 "He was the only coach that ever came and met my mom," Fuller said about his recruitment five years ago. "And that's a big deal to me. If you want to impress me you have to impress my mom."
Mom was impressed. So much so that her son verbally committed to play basketball for Malroy at Green River Community College.
"(Coach Malroy) was the only reason I wanted to be there," Fuller remembers.
The partnership was short lived, however, as a month later Fuller received a phone call from Malroy, who informed him he had accepted the head coaching position at The Evergreen State College.
"That was tough because I was really looking forward to playing for him," said Fuller, who was a first-team all-league guard for the Tornados during his senior season of 2014. "He granted my release and I really thought it just wasn't meant to be."
Three years, a handful of colleges and a couple injuries later and Fuller is finally playing for the one coach he wanted to play for coming out of high school.
During the Geoducks' senior night against visiting Northwest University on February 5, Fuller, a junior, limped into the Costantino Recreation Center on the Evergreen campus with a boot on his left foot and a smile on his face.
The Geoducks' leading scorer this season, Fuller saw his junior campaign cut short due to a soft tissue tear near his heel. It's an injury that initially surfaced during the summer and nagged him throughout the year, growing so painful that the decision was made to shut him down and have surgery this year so he could be fully healthy as a senior.
"Of course, you want to be out there with the guys," said Fuller, who averages a team-best 12 points a game this season. "I'd rather be on the court playing than anywhere else, but I am just very thankful that I'm here at Evergreen and I have this opportunity."
Fuller has certainly made the most of it.
After originally parting ways with Malroy, Fuller attended Yakima Community College, but never saw any action after injuring his knee and redshirting his freshman year.
Two years later, he was at Mount Hood Community College, helping the Saints to the Northwest Athletic Conference tournament. It was there when Fuller was reacquainted with Malroy.
"By chance I just saw him sitting in the stands and went up to him to say hi," Fuller said. "We started talking and he asked if anyone was offering me."
Eventually, the conversation turned to Fuller joining Malroy at Evergreen. This time the relationship would stick.
After sitting out last season, Fuller wasted little time getting comfortable in Malroy's offense, scoring in double digits in 13 out of the first 14 games this year with a season-high 22 points in a game against Cal-Maritime where he also hit the game winner, an 18-foot jumper from the right corner with 2 seconds remaining, to give the Geoducks their first win on the year.
"On the court he is relentless. Always playing downhill and putting pressure on the other team without having to be asked to do so," Malroy said. "Elijah helps set a standard and work ethic for everyone in the program. He demonstrates the utmost respect for his teammates, coaches, and the game by never just 'going through the motions.' He gets value from every practice, film session, road trip, game, team meeting. Teammates listen to him when he speaks because he has earned their respect through hard work and competitive fire."
If you need any evidence to back up Malroy's claim, all you have to do is look to Evergreen's game against fourth-ranked College of Idaho on February 1. The decision had been made to hold Fuller out for the remainder of the season, but that was put on hold after a short-handed Geoducks' team needed bodies against the visiting Yotes.
Despite being slowed by the bum wheel, Fuller stepped in and gave the team 24 solid minutes. For his efforts, Fuller caught an inadvertent elbow during the game, resulting in a deep cut above his right eye which required several stitches – a small price to pay for being given one last chance this year to play the game he loves.
"I just wanted to be on the court playing again," Fuller said. "Being here taught me how to be a college basketball player again and even though the record doesn't show it, it's taught me how to be a winner for next year."
Fuller, who is on track to graduate next year with a degree in business and marketing, now has his sights fully focused on getting healthy for next season.
"I have extreme confidence in Elijah's leadership and influence on next year's team," Malroy said. "He will have a great senior season and to him that means the team has a great season and post-season run.